Strategies for niche lead generation requires a deep understanding of the specific market segment you're targeting. With the right approach, you can drive more qualified leads and bolster your business's growth.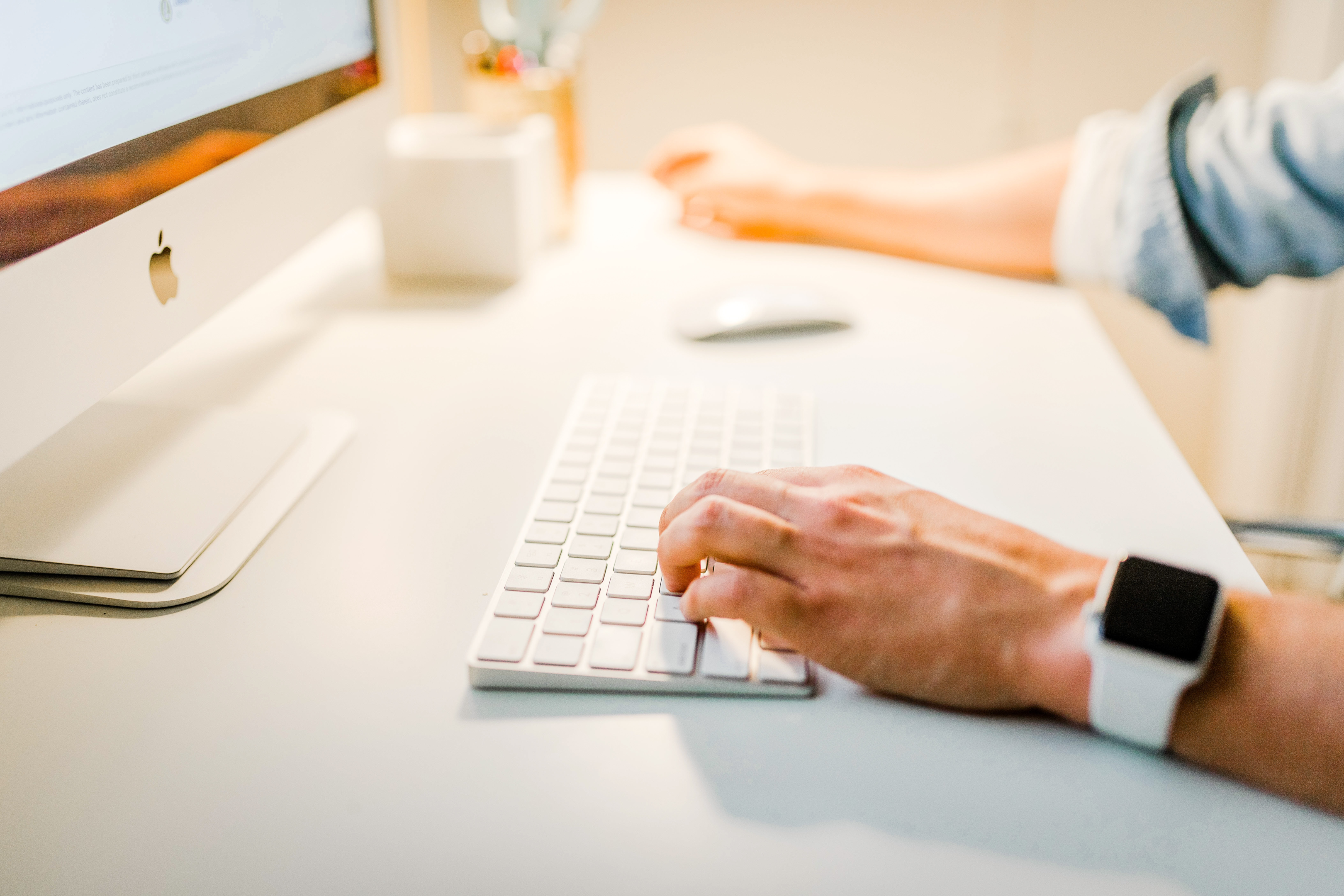 Image Source: Unsplash
Deep Market Research:

Understand the unique challenges, pain points, desires, and behaviors of your target niche audience to generate leads effectively.
Utilize market research tools and competitor analysis to pinpoint gaps in the market, streamlining your niche lead generation.

Content Marketing for the Niche:

Craft high-quality, relevant content tailored specifically to address your niche audience's needs. This is a critical aspect of lead generation.
Leverage niche-specific keywords and topics to bolster visibility and drive qualified leads through organic search.

Engagement on Niche Social Platforms & Communities:

Participate actively in niche-specific forums, Facebook groups, or Reddit communities.
Share expertise and insights, positioning yourself as a thought leader in your niche, thus enhancing your ability to generate leads.

Collaboration with Niche Influencers:

Engage with influencers resonating deeply with your target niche. Their endorsement can skyrocket your niche lead generation efforts.
Sponsored posts or joint webinars can introduce your brand to a relevant audience, driving more qualified leads.

Personalized Email Marketing:

Segmenting your email list based on specific criteria relevant to your niche ensures the delivery of personalized content.
Tailored content increases the likelihood of generating qualified leads.

Retargeting Campaigns for Niche Lead Generation:

Retargeting ads are perfect for reconnecting with visitors who've shown interest but didn't convert, ensuring lead generation continuity.
Ads that cater specifically to the niche's interests are more effective in generating qualified leads.

Optimization for Voice and Local Search:

Content that answers niche-specific questions can drive lead generation when optimized for voice searches.
Local searches, if relevant to your niche, can be a goldmine for qualified leads.

Niche-specific Events Engagement:

Engaging in niche-relevant conferences or webinars allows direct interaction with potential leads.
These platforms can provide invaluable insights for refining your lead generation strategies.

Referral Programs to Boost Niche Lead Generation:

Satisfied customers can be instrumental in referring others, effectively driving your niche lead generation efforts.
Relevant incentives can further spur them to refer more qualified leads.

Continual Testing & Optimization:
Employ A/B testing to refine various aspects of your lead generation funnel, from landing pages to ads.
Analysis of metrics can highlight what strategies work best for niche lead generation.
Presence on Niche Directories and Review Sites:
Ensuring a listing on niche directories can be a source of qualified leads.
Positive reviews can enhance trust, driving more qualified leads your way.
Strategic Collaboration with Complementary Businesses:
Collaborate with businesses that aren't competitors but serve the same niche. For instance, a niche fitness apparel brand could team up with a niche fitness blog.
Niche lead generation demands a more pinpointed approach. By deeply understanding the niche and molding strategies accordingly, businesses can efficiently pull in high-quality leads. In niche markets, it's the quality of leads—more than their quantity—that reigns supreme.
Start My Own Lead Generation Business
Starting your own lead generation business can be an enriching endeavor, especially when you recognize the potential of connecting businesses to their potential customers.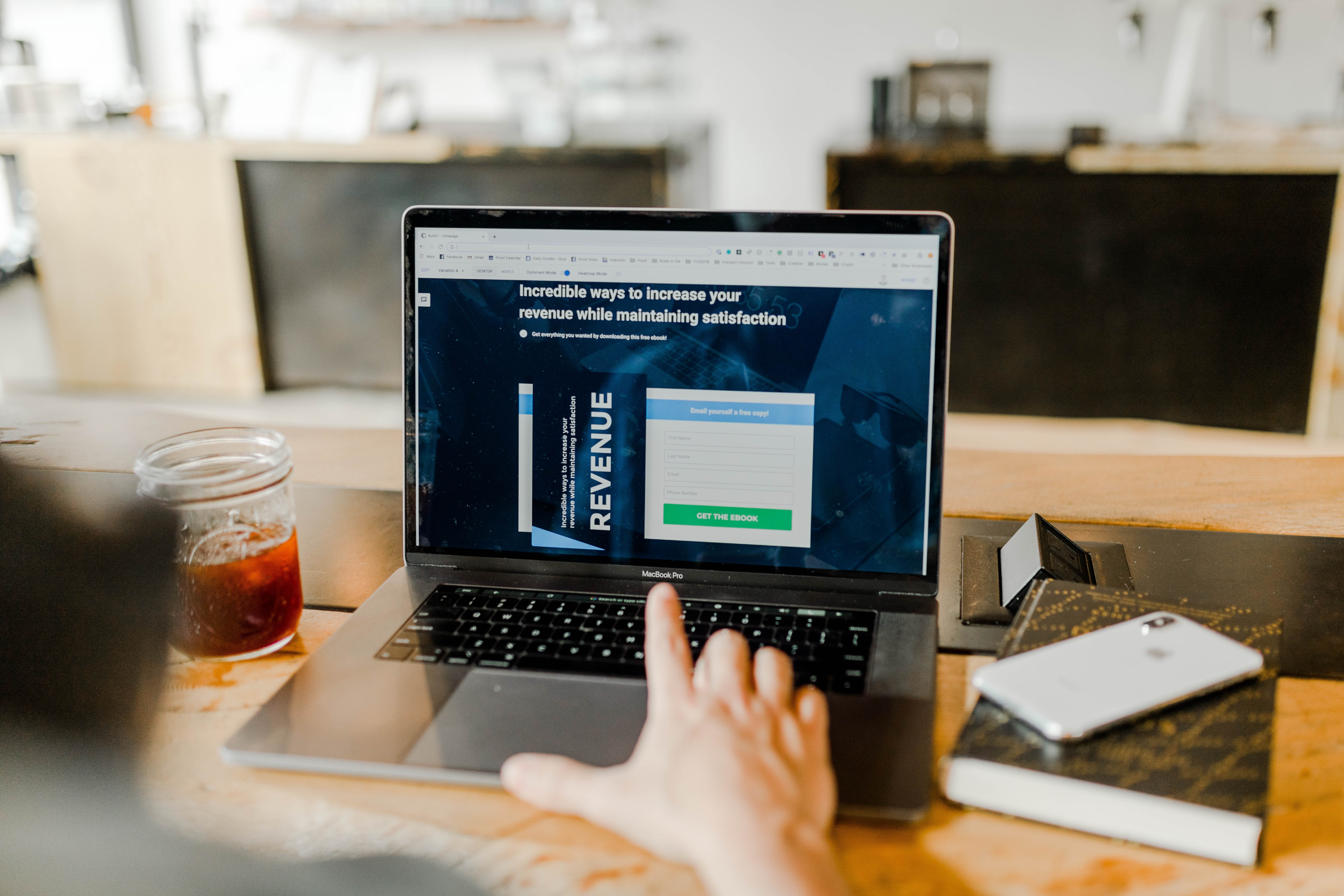 Image Source: Unsplash
Here's a refined guide to kickstarting your lead generation business:
Research and Insights:

Delve into your target audience, exploring vertical markets and understanding the dynamics of local leads. Over the past few years, the importance of local business has grown; capitalize on this trend.

Selecting the Right Niche:

Choosing a niche is pivotal. Whether it's home services, specific vertical markets, or other service industries, offering niche services ensures you cater to specific business owners' needs, making your offerings more attractive.

Crafting the Business Blueprint:

Sketch out a detailed business strategy. This should encompass potential profit margins, expected per lead earnings, and projections for new business growth. Deciding on whether you want to operate on a pay-per-lead basis or another structure is critical at this juncture.

Legal and Compliance:

Before diving in, ensure your business is legally set up. This includes data protection, especially given that you'll handle personal information when sourcing leads.

Developing a Digital Footprint:

Create a robust online presence. This includes high-quality lead gen sites that are optimized for search. With more businesses pivoting online in the past few years, this is crucial.

Invest in the Right Tools:

Having the right tools, especially for targeting your niche services, is imperative. This aids in efficiently capturing high-quality leads.

Sales and Marketing Synergy:

An effective marketing strategy is vital. Not only should this help in generating qualified leads but should also cater to business owners specifically, addressing their unique challenges.

Quality Assurance:

Quantity might give numbers, but delivering high-quality leads ensures customer satisfaction, repeat business, and higher pay-per-lead rates.

Feedback Loop:

Continuous feedback from paying customers is golden. It provides insights, allowing you to tweak and refine your strategies for better results.

Stay Abreast with Trends:
The world of lead generation is dynamic. Stay updated on emerging generation niches and strategies. This not only keeps you ahead but also opens doors to new business avenues.
Expand and Grow:
As you cement your foothold, consider tapping into new vertical markets, employ more sales reps, and maybe even diversify your lead generation niches.
Networking is Gold:
Building connections, especially with business owners and in vertical markets you're interested in, is invaluable. It might open doors in a few ways you hadn't previously considered.
Setting up a lead generation business is about understanding your target audience, delivering high-quality leads, and continuously iterating your strategies. Remember, in this business, the quality of your leads often trumps quantity. Dedication and persistence are key.
How to Pick the Best Niche for Lead Generation
Choosing the right niche for lead generation can be the difference between thriving in a lucrative market or battling it out in an overcrowded one.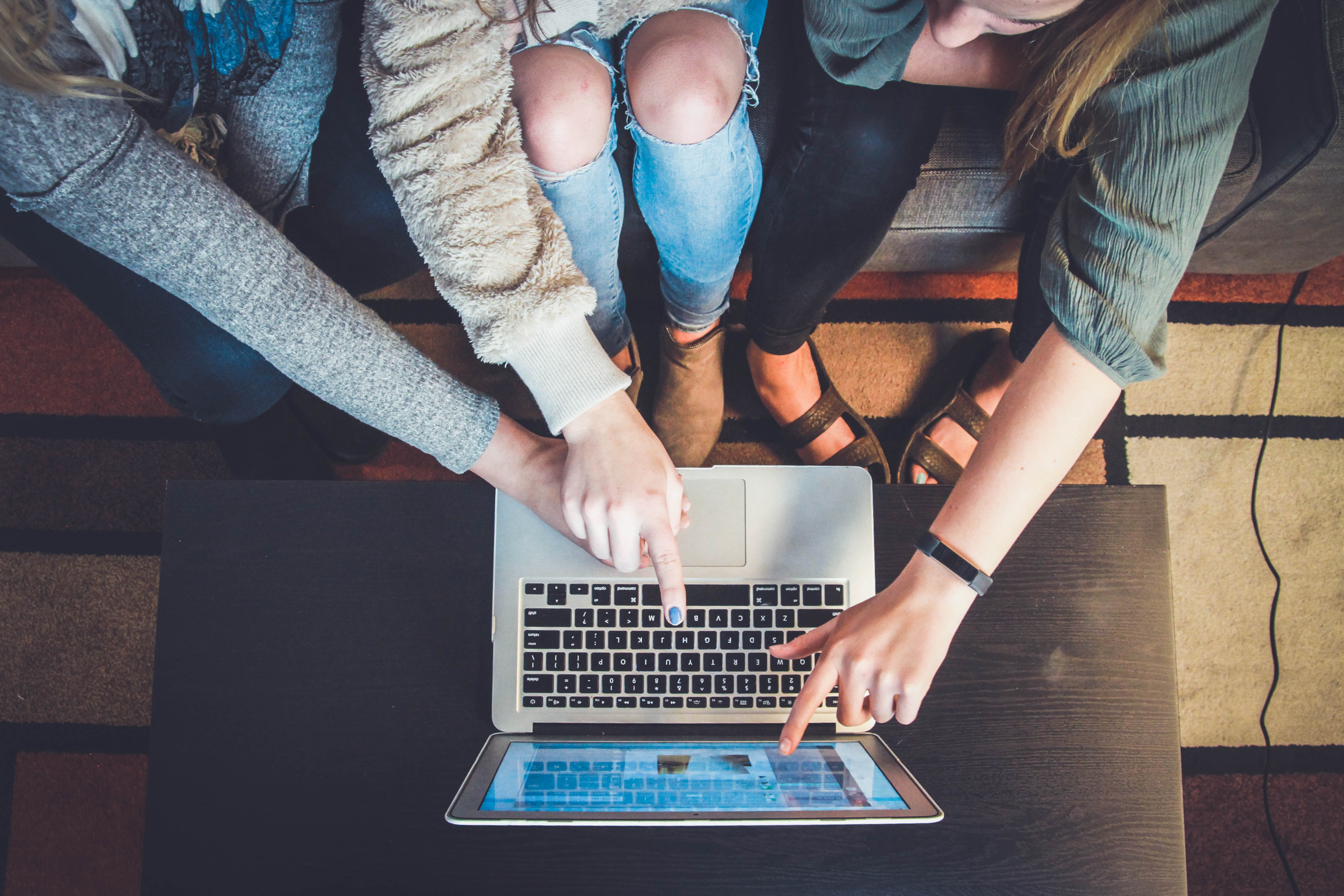 Image Source: Unsplash
Here's a guide on selecting the best niche, keeping in mind the integration of key concepts:
Deep Dive into Market Research:

Explore vertical markets to understand patterns, paying particular attention to local business trends. Use tools like Google Trends to pinpoint industries that might be underserved in terms of lead generation.
Local businesses often have unique needs, giving niche service providers an edge in tailoring their lead generation tactics.

Assess Profit Margins and Customer Lifetime Value:

Customer lifetime value is a critical metric. Niches with high customer lifetime value often indicate more substantial profit margins, as businesses in such sectors might pay more per lead.
Evaluate how much a business owner in a prospective niche is willing to pay per lead. This can be a sign of the lead's potential value and, by extension, the possible lead gen fee.

Reflect on Your Strengths:

Consider where your strengths lie. If you have a strong background serving local businesses or a particular service industry, you might already have an edge in generating leads for them.

Analyze Competitors and Market Saturation:

Investigate other service providers catering to your prospective niche. Niches with limited competition, especially at the local business level, can present golden opportunities.
Conversely, a saturated market might have slim profit margins, making it challenging to generate a meaningful lead gen fee.

Engage Directly with Stakeholders:

Connect with business owners and service providers in potential niches. Gain firsthand insights into what they value in a lead, how much they're willing to pay per qualified lead, and their overall customer acquisition strategies.

Evaluate Niche Stability and Longevity:

Ensure your chosen niche has a sustainable demand. Niches with consistent needs, especially those rooted in the service industry or local business ecosystem, promise long-term customer lifetime value.

Consider Entry Barriers:

Some niches might require you to invest in new business tools or specific expertise. Gauge whether the lead gen fee and potential profit margins justify these initial investments.

Experiment Before Diving In:

Initiate pilot campaigns to gauge the waters. Assess the quality of the leads and the conversion rate, ensuring you're delivering a qualified lead that translates into paying customers for the business owner.

Stay Updated and Agile:

Service industries, local businesses, and vertical markets can be dynamic. Monitor trends, adapt to changing demands, and be ready to introduce niche services that cater to new business needs.
Selecting the best niche for lead generation requires a blend of market insights, understanding local business dynamics, and aligning with the needs of service providers. Ensuring that the chosen niche aligns with high customer lifetime value and profit margins will place your lead generation services in a position of sustained demand and success.
6 Steps To Find The Right Niche As A Lead Generation Agency
Finding the right niche is crucial for a lead generation agency to thrive and deliver value.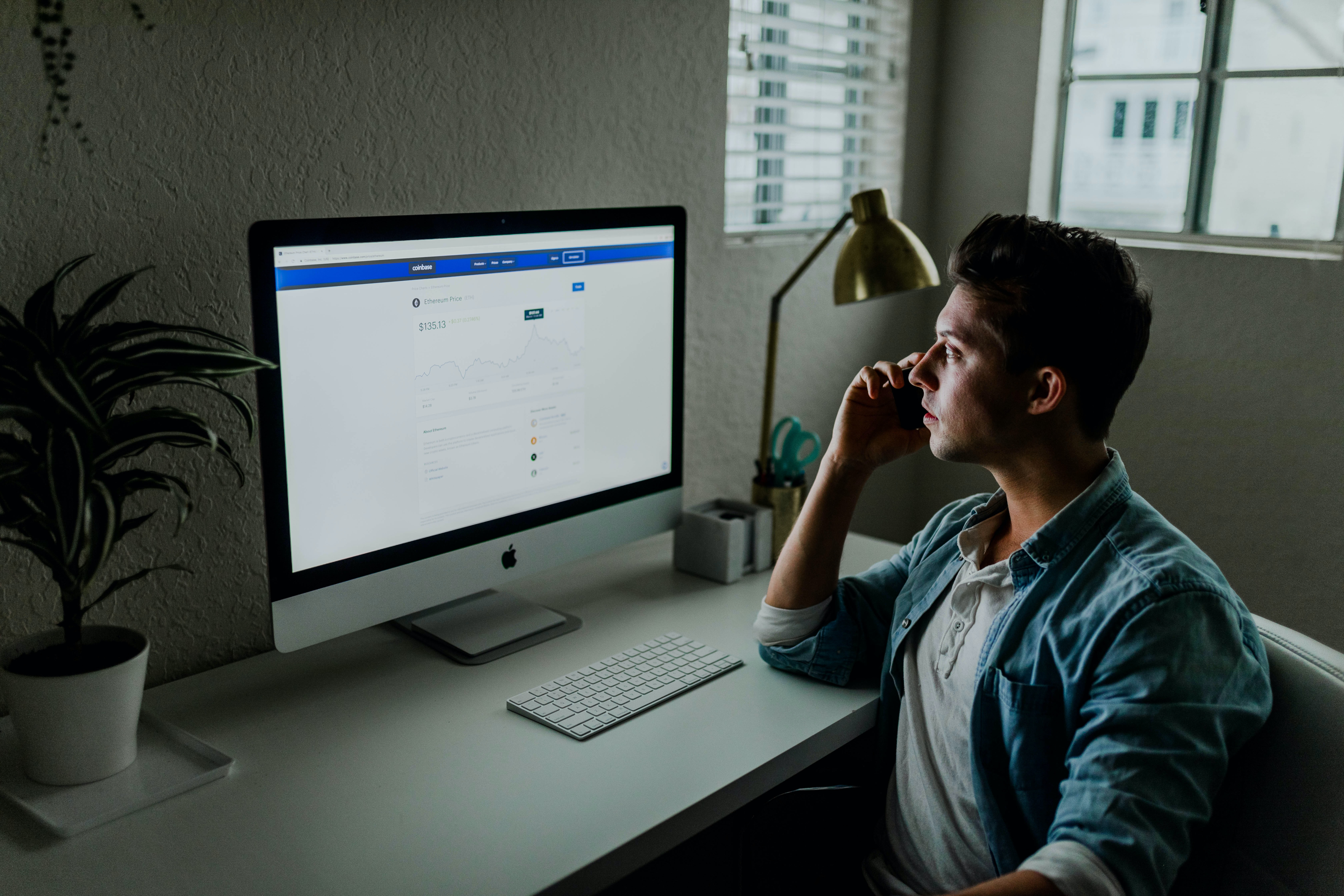 Image Source: Unsplash
Here's a concise six-step guide, tailored for lead generation agencies:
Conduct Comprehensive Market Research:

Dive deep into market trends, industry reports, and statistical data.
Identify specific business sectors that are underserved or experiencing rapid growth. For instance, a niche business in the local market might be overlooked by bigger agencies but could be a goldmine for lead generation.
Use tools like Google Trends, SEMrush, or Ahrefs to understand search engine optimization opportunities within these sectors and gauge the demand from the target audience.

Assess Your Strengths and Expertise:

Reflect on your agency's strengths, past successes, and core competencies.
Determine which industries or sectors you have the most experience in. Perhaps you've previously excelled in generating leads for local businesses or big budget lead buyers.
Remember, aligning with a niche business can allow you to specialize and optimize your per lead costs.

Evaluate Profitability and Scale:

While targeting niche business sectors, analyze the profit markings for each lead you generate.
Check the potential for selling leads to big budget lead buyers. They might offer more per lead, but local businesses could provide consistent revenue.
Consider scalability: does the local market have room to grow, or should you be considering expansion?

Engage with Potential Clients for Feedback:

Approach local businesses or specific business sectors for surveys or interviews.
Gain insights on their challenges and ask about their experiences with lead gen sites.
This feedback can help you better understand the local market's requirements and how to cater to the target market effectively.

Study the Competition:

Examine other lead gen sites and agencies targeting the same niche business sectors.
Understand their search engine optimization strategies, per lead pricing, and service offerings.
An oversaturated niche may be challenging, but identifying gaps in competitors' services can present unique opportunities.

Test and Refine:

Initiate pilot campaigns targeting your chosen target audience.
Measure results, assess the effectiveness of your lead gen sites, and refine your search engine optimization strategies.
Constantly refine your approach based on feedback and market demands.
Understanding your niche, whether it's local businesses, specific business sectors, or catering to big budget lead buyers, is crucial. By recognizing the needs of your target market and leveraging search engine optimization effectively, you can make informed decisions and optimize your lead generation efforts.
Why Smaller Businesses Make Decisions More Quickly?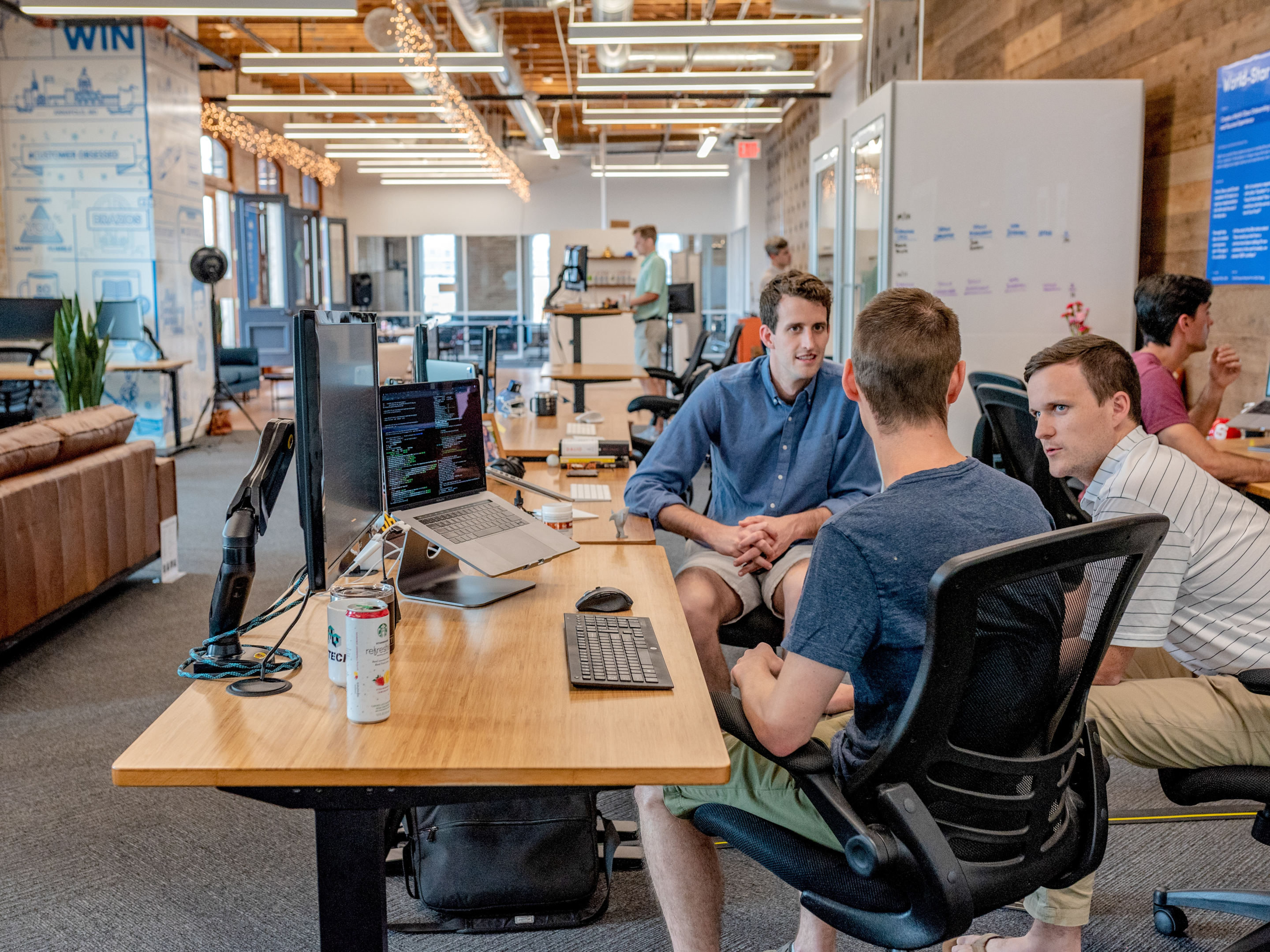 Image Source: Unsplash
Smaller businesses often display an enviable agility in their decision-making processes. Several reasons contribute to this nimbleness, some of which are directly related to their efforts in acquiring new customers and optimizing their marketing strategies:
Fewer Bureaucratic Layers: Unlike vast corporations, smaller businesses usually have reduced levels of hierarchy. This means quicker decisions without endless rounds of approvals, allowing them to adapt to new leads and opportunities in real-time.
Direct Ownership and Stake: Many small business owners are intricately involved in daily operations. Their vested interest means they are often attuned to where new customers can be sourced and can make immediate decisions related to converting leads.
Agility in Marketing Efforts: Due to their size, smaller businesses can swiftly adjust their online marketing campaigns based on results. If a specific approach doesn't yield the desired converted leads, they can pivot without much delay.
Personalized Communication: Direct and clear communication, often seen in smaller teams, leads to faster comprehension of market feedback, particularly about converting leads into new customers.
Business Model Simplicity: With less complexity, these businesses can quickly understand where their online marketing is most effective and where they need to allocate more resources to capture new leads.
Close-Knit Relationships: In smaller business environments, strong personal relationships often exist. Such connections allow them to share insights about finding qualified leads more freely.
Immediate Customer Feedback: The proximity to their customer base means they receive real-time feedback. This direct loop aids in refining online marketing strategies and improving efforts in converting leads.
Resource Constraints: Surprisingly, having limited resources can expedite decisions. Without the luxury to deliberate extensively, they quickly decide the best routes to obtain new customers.
Unified Vision with Marketing Efforts: A smaller team ensures alignment with the company's goals, making it easier to decide the best strategies for finding qualified leads.
Niche vs. Broad Focus: While having a too niche approach can limit prospects, it also means the business model is clear. Knowing precisely who they serve can speed up many processes, including how they run their own business to attract the right clientele.
Building a Strong Base: Smaller businesses often understand the importance of creating a strong and reliable base. By focusing on converted leads and retaining them, they ensure stability.
While smaller businesses showcase dexterity in decision-making, especially in acquiring new customers, it's vital to ensure that the speed doesn't compromise the quality of decisions, especially in today's competitive online marketing landscape.
Local Businesses Need Help, and They Know It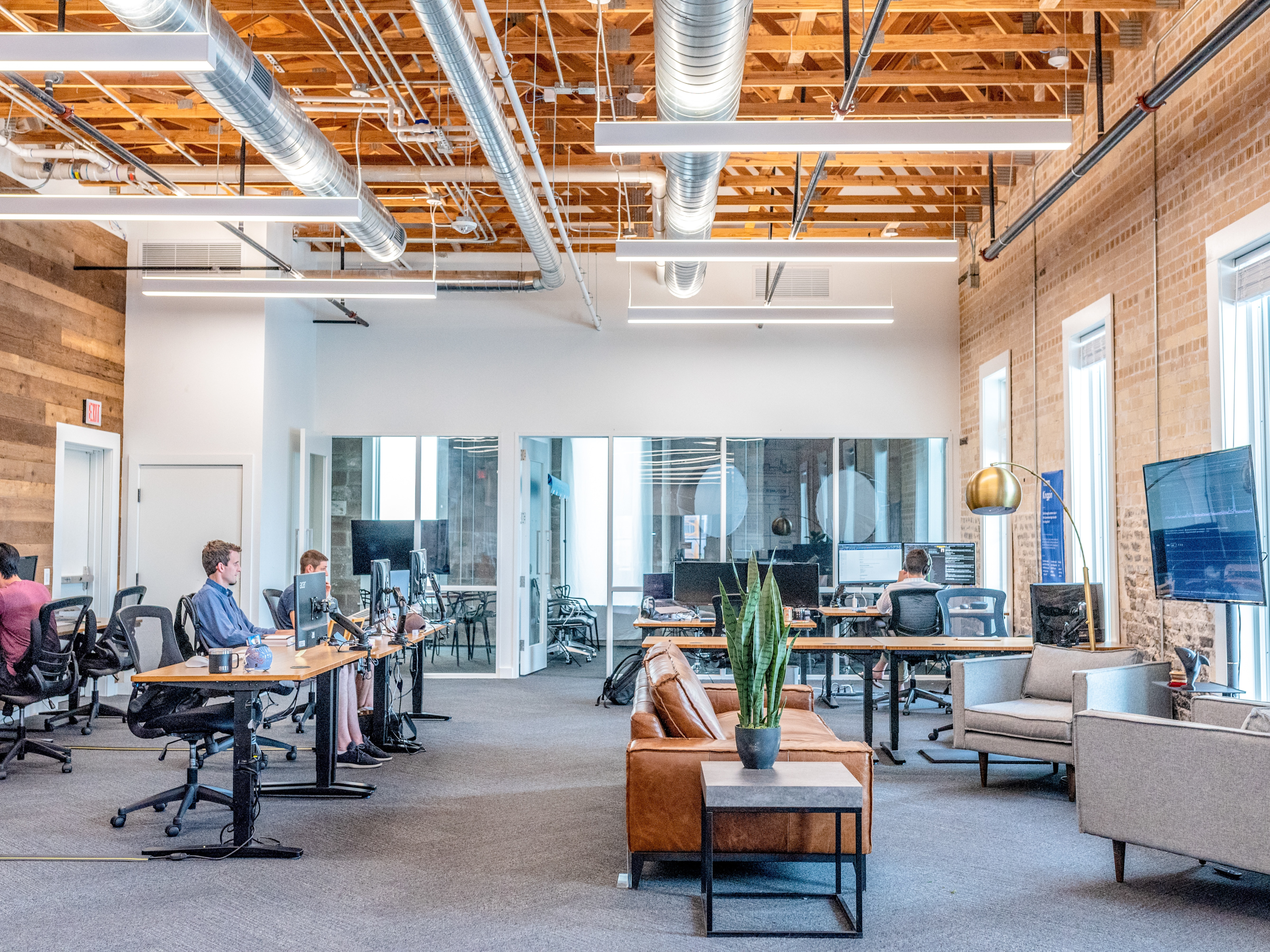 Image Source: Unsplash
Local businesses are the heartbeat of many communities, offering indispensable goods, services, and employment avenues. But in today's digitally-driven market, they are facing an array of challenges. They are in a position where they recognize the need for external help, particularly in aligning with high demand niches and harnessing the power of digital marketing.
Grasping the Modern Challenges:
The Digital Leap: With the digital revolution in full swing, many local businesses find themselves sidelined. The ascent of online shopping and digital marketing giants have exerted pressure on these local entities. They often lack the means or knowledge to create a compelling online footprint, which is paramount in this digital era.
Facing the Goliaths: The proliferation of big-box retailers and their capacity to propose discounted rates makes it arduous for local establishments to vie based solely on cost.
Marketing Bottlenecks: While they grasp the significance of digital marketing, they might be bereft of the expertise or resources to unfurl effective campaigns. Using third party sites for advertising or leveraging money online platforms can be intricate.
Operational Hurdles: Many operate on slender margins. Interruptions, whether due to third party funding source issues or unforeseen overheads, can have dire outcomes.
The Evolved Consumer: Today's consumers aren't just hunting for items; they're seeking experiences, often in high demand niches. Adapting is not a luxury but a necessity for these businesses.
Where They Seek Assistance:
Digital Foray: Transitioning to the digital realm, from establishing an e-commerce platform, exploiting third party sites for visibility, to basic digital marketing strategies, is where they primarily need guidance.
Harnessing Digital Marketing: The intricacies of local SEO, social media campaigns, and other facets of digital marketing are often beyond the expertise of many local businesses. They need external service providers to bridge this gap.
Operational Streamlining: Modern POS systems, integrating with third party funding sources, and enhancing inventory management can vastly improve daily functions.
Building Local Ties: Engaging the community, hosting events, or collaborating with local service providers can solidify their position in the local market.
Monetary Counselling: Whether it's comprehending cash flows, tapping into third party funding sources, or basic accounting, they often need guidance.
The Upside:
Local businesses, by identifying these challenges, are taking the first step towards mitigation. They can leverage digital marketing to tap into high demand niches. The community's backing, combined with their inherent advantage of a personal touch and unique offerings, positions them well against e-commerce behemoths. With the right support, especially from adept digital marketing and service providers, they can not only endure but also flourish.
What are the best booming niches for performance based lead generation?
Performance-based lead generation revolves around generating leads and getting paid based on the success of those leads, rather than a flat fee. The key is to identify niches where businesses are eager to pay for quality leads due to their high conversion potential and significant customer lifetime value.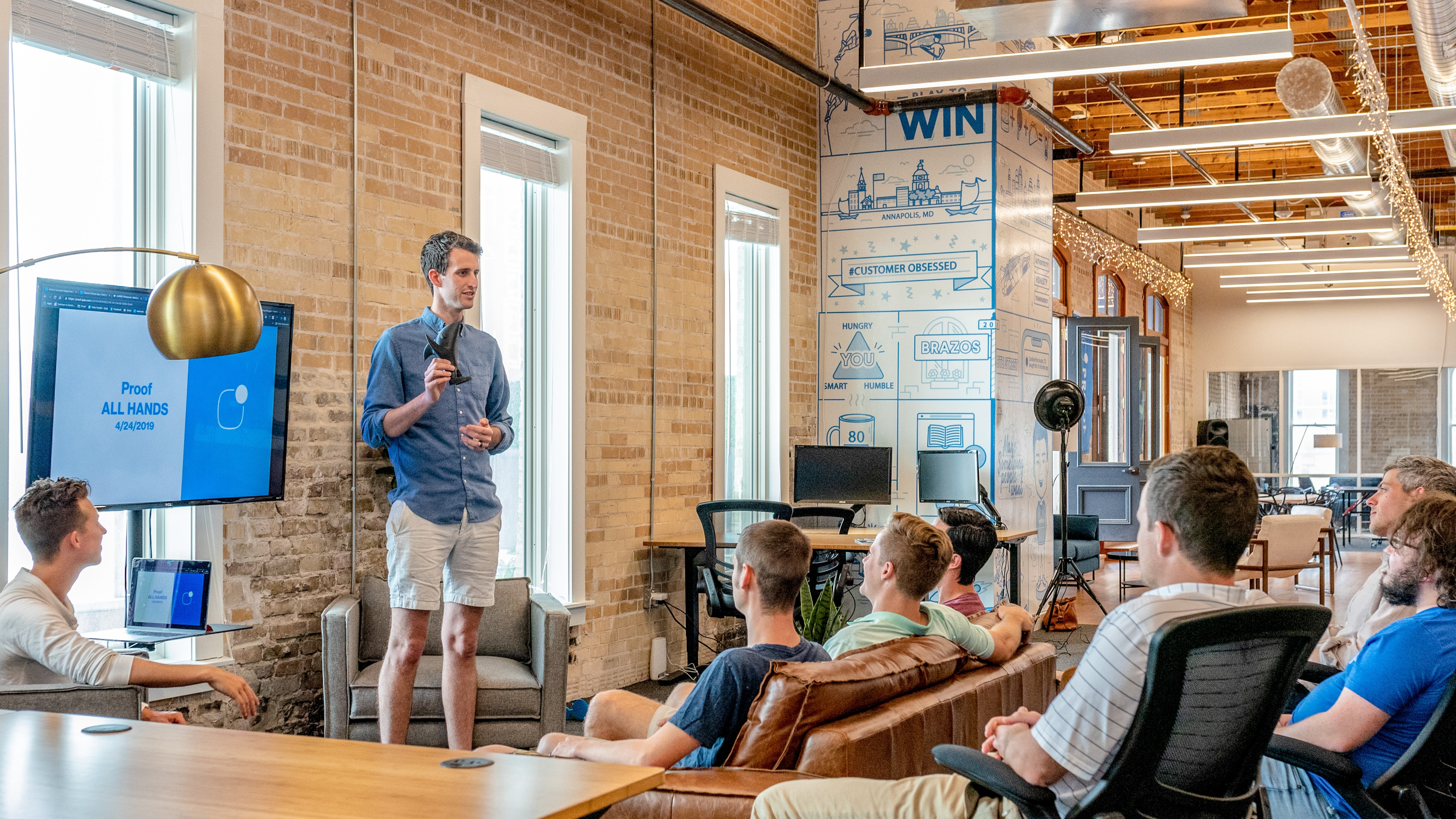 Image Source: Unsplash
As of the last data available, here are some booming niches for performance-based lead generation:
Health & Wellness:

Telemedicine: With the rise of remote healthcare, telemedicine platforms are in need of patients.
CBD & Hemp Products: A relatively new and rapidly growing sector with high demand.

Home Services:

Home Renovation & Repair: Particularly post-disasters or due to aging infrastructure.
Home Security: With increasing concerns about safety, home security solutions are in high demand.
Smart Home Integration: The push towards smart homes is creating opportunities for lead generation in this sector.

Financial Services:

Credit Repair: Individuals are constantly seeking ways to improve their credit scores.
Loans & Mortgages: Especially refinancing leads in times of low-interest rates.
Investment Platforms: With the rise of retail investing, platforms seek to attract new investors.

Education & Online Learning:

E-Learning Platforms: The shift to online has boosted demand for quality e-learning platforms.
Career Coaching & Upskilling Courses: Especially in the wake of job market shifts and technological changes.

Legal Services:

Personal Injury Lawyers: Always in search of claimants.
Bankruptcy Attorneys: Particularly relevant during economic downturns.

Real Estate:

Real Estate Investment Platforms: With the rise of crowdfunded real estate ventures.
Home Buyers & Sellers: In rapidly growing or changing housing markets.

E-Commerce:

Subscription Boxes: A growing trend in many sectors, from food to cosmetics.
Niche Product Stores: Those that cater to specific interests or needs.

Travel & Leisure:

Adventure Tourism: Experiential travel experiences, like skydiving or scuba diving.
Staycations & Local Tours: With international travel restrictions, local tourism is booming in many places.

Technology & Software:

SaaS Platforms: Especially those that cater to remote work or online business management.
Cybersecurity Solutions: As cyber threats increase, demand for security solutions rises.

Alternative Energy:
Solar Installations: With increasing interest in sustainable energy.
Electric Vehicles (EVs): Lead generation for new EV models or charging solutions.
It's essential to research each niche thoroughly, understand the customer journey, and determine how businesses in that niche value and qualify leads. Remember, in performance-based lead generation, the quality of the lead is paramount.
Top Local Lead Generation Niches (High-Ticket & Fast Money Makers)
Local lead generation is a lucrative avenue for businesses, especially when you identify high-demand and profitable niches. The legal industry, for instance, is a goldmine for generating leads, with various sub-niches that are always in demand for new clients.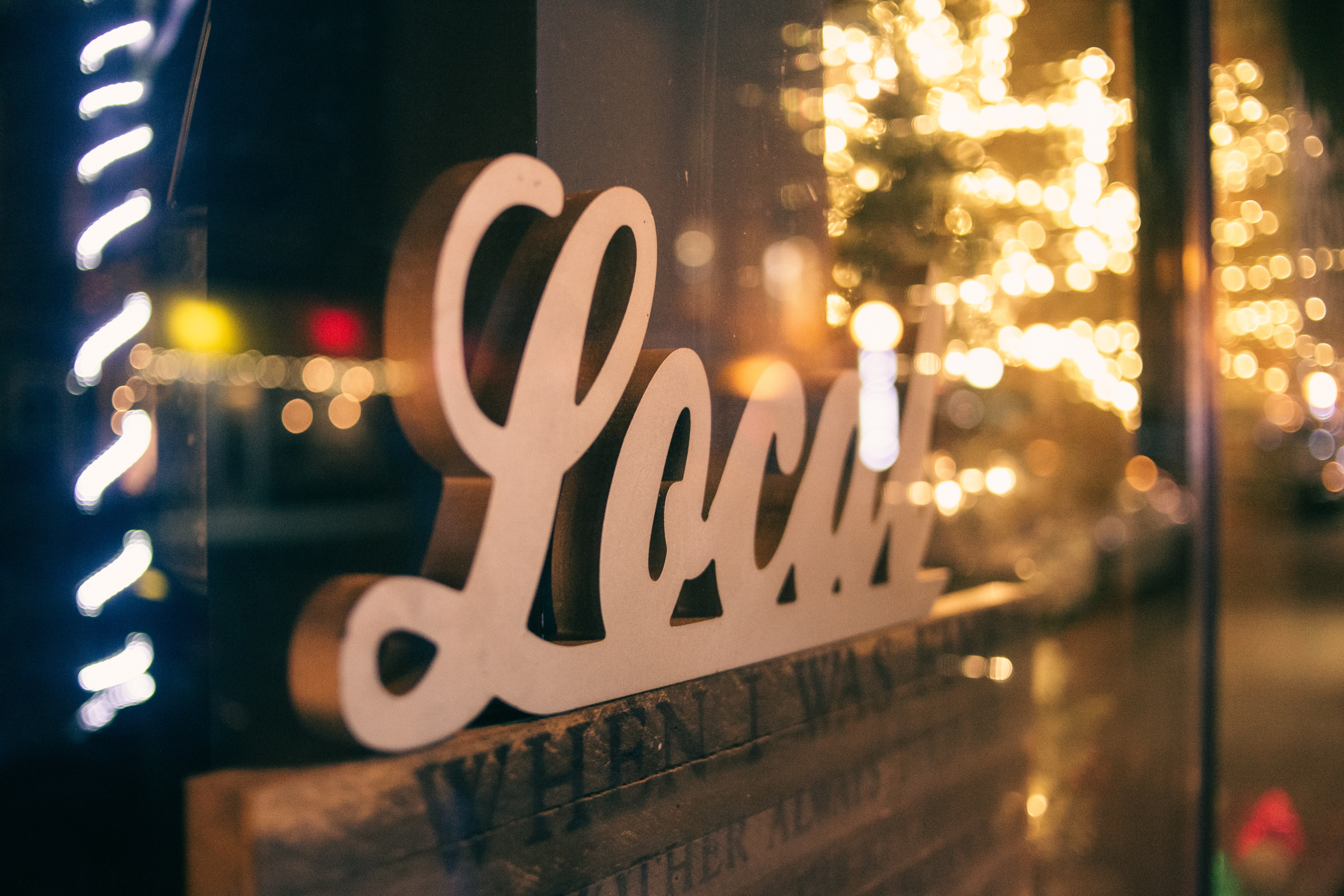 Image Source: Unsplash
Legal Lead Generation:

Family Law: A significant niche in the legal industry. From divorce to child custody, family law practitioners constantly seek new clients. Offering specialized lead gen services for this sub-niche can be immensely profitable.
Personal Injury Law: Another substantial segment in the legal lead generation space. Personal injury lawyers are always on the lookout for potential cases and clients.
Criminal Law: Representing individuals or entities that come into conflict with the law. Like family law, criminal lawyers are constantly in need of new clients.
Real Estate Law: With the booming real estate market, there's an increasing demand for lawyers specializing in property disputes, contracts, and transactions.
Immigration Law: Given the global migrations and changing policies, immigration lawyers have a steady stream of potential clients.

Home Services Lead Generation: Covering everything from landscaping to plumbing, these services are essential for homeowners. With the right lead gen services, businesses in this niche can see exponential growth.
Education Lead Generation: Whether it's about promoting online courses or physical institutions, the education sector is ripe for innovative lead generation niches.
Health & Beauty: Particularly in niches like plastic surgery or dermatology, where the services are high-ticket items, there's a vast potential for lead gen businesses.
Cleaning Services: From house cleaning to commercial spaces, this local lead generation niche is evergreen.
Insurance Lead Generation: As diverse as it is essential. From health to auto insurance, there's always a market ready to be tapped.
Credit Cards Lead Generation: This lucrative niche encompasses everything from business credit cards to student-specific ones.
Remember, the cornerstone of a successful lead gen business is understanding and penetrating specific generation niches. For instance, targeting the legal industry, especially sub-niches like family law, can be the difference between a thriving lead gen business and an average one. The goal is to identify the most profitable lead generation niches, offering tailored solutions to meet the unique demands of each niche. It's about creating value for your clients, ensuring they get high-quality leads, which will, in turn, keep them coming back for more.
Create a Strong Value Proposition
Creating a strong value proposition is essential, especially for those in the lead generation industry. It's what differentiates a lead generation specialist from competitors and attracts businesses to seek their services.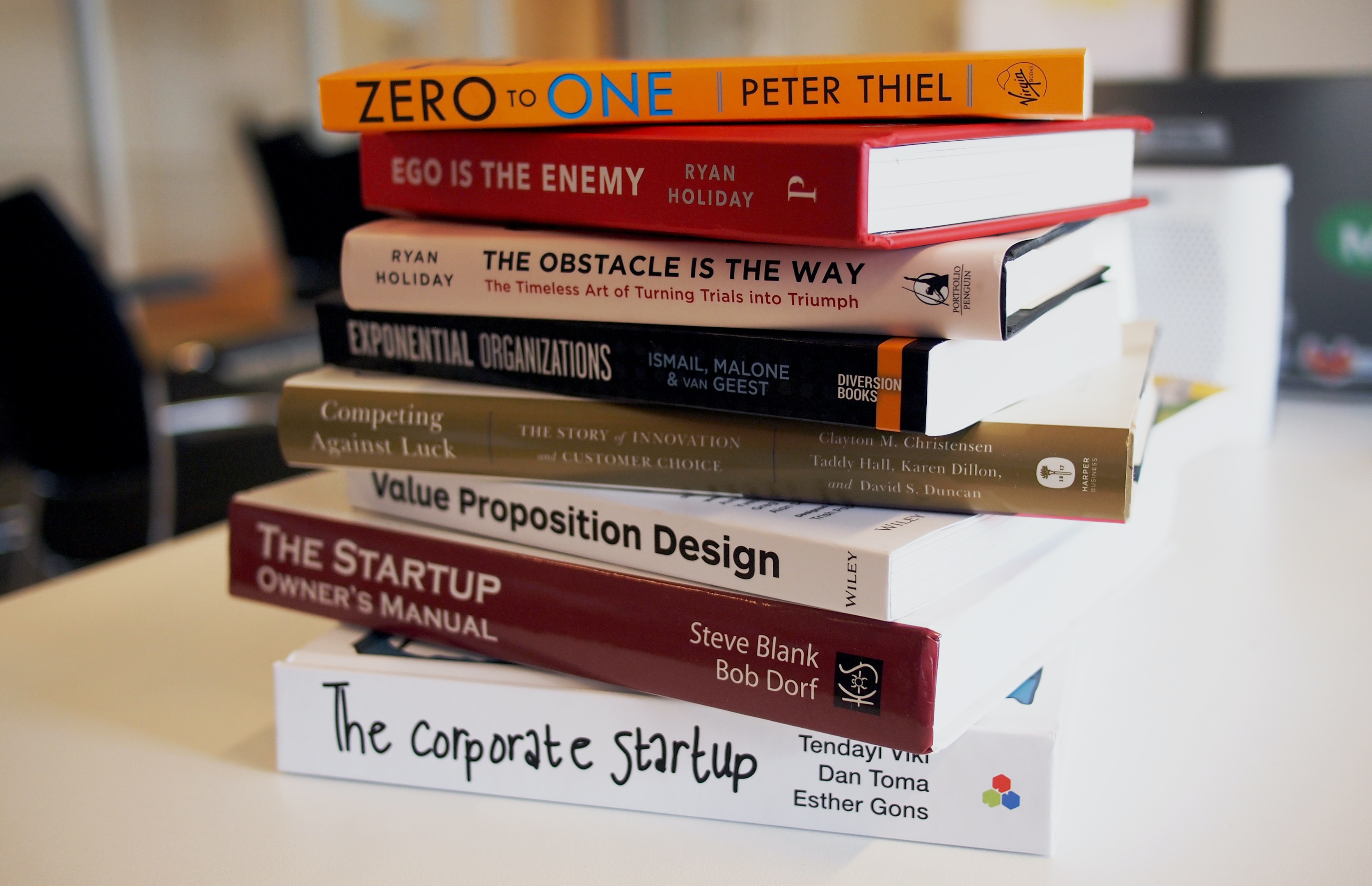 Image Source: Unsplash
Here's how to craft an impactful value proposition for a lead generation service:
Understand Your Target Audience:

Every lead generation service must first understand who they're serving. Are you targeting businesses within the biggest lead generation niches like real estate or e-commerce? Or are you focusing on more niche, yet equally attractive lead generation niches? Recognize their needs and challenges.

Identify the Main Benefit:

As a lead generation specialist, what primary advantage can you offer to businesses? Perhaps it's a faster conversion rate, high-quality leads, or a unique method of sourcing potential clients.

Determine Your Unique Selling Proposition (USP):

Why should a business choose your lead generation service over another? Maybe it's your advanced AI-driven tools, extensive network, or a proven track record in specific industries.

Be Clear and Concise:

Your value proposition should be straightforward and easy to grasp. For instance, "Deliver quality leads 50% faster than industry averages with our specialized lead generation services."

Address Pain Points:

Reflect on the challenges businesses face in acquiring leads. As a lead generation specialist, how can you eliminate or reduce these challenges?

Convey Tangible Results:

Be specific about the outcomes businesses can expect. "Increase your potential client base by 200% in six months using our lead generation services" speaks volumes.

Test and Refine:

Once you've crafted a value proposition, test it among a few clients or peers. Refine based on the feedback to ensure it resonates.

Visual Appeal:

A visually compelling presentation can enhance your message. Incorporate brand-consistent graphics and colors that accentuate the value your lead generation services promise.
For example, a strong value proposition for a lead generation specialist might be: "Unlock unprecedented business growth in the biggest lead generation niches. With our tailored strategies, we ensure a 70% conversion rate from leads to sales, making us the go-to lead generation service for ambitious businesses."
Crafting a value proposition that encapsulates the essence and expertise of your lead generation services will set you apart and position you as a top lead generation specialist in your industry.
Focus on a Specific Sub-niche
Focusing on a specific sub-niche can be a game-changer for lead generation specialists. In industries as expansive as lead generation, a broader market usually means more competition.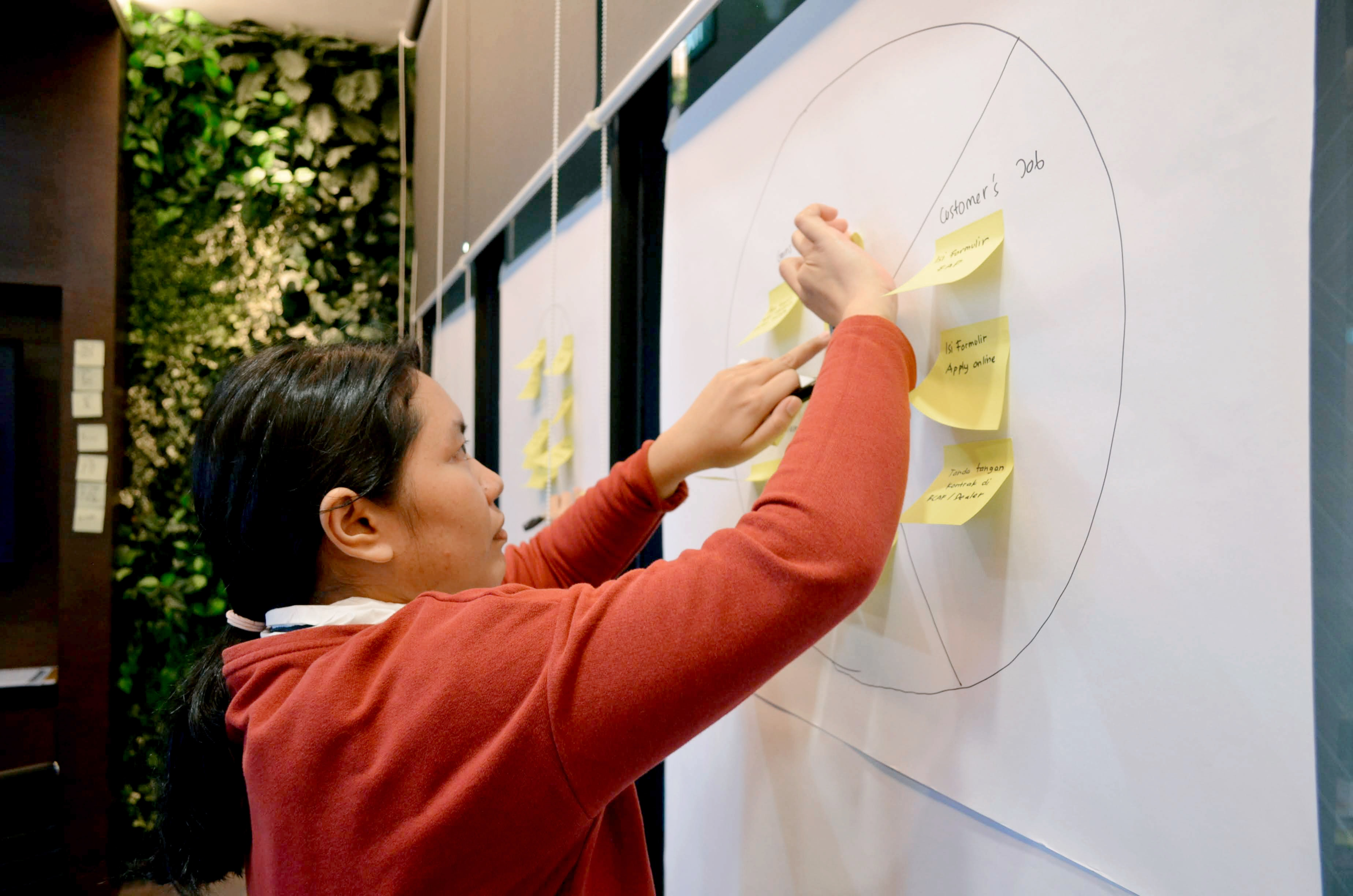 Image Source: Unsplash
By narrowing down to a sub-niche, you not only differentiate yourself but can also command authority in a specific domain. Here's why and how homing in on a specific sub-niche can be beneficial:
Depth Over Breadth:

Concentrating on a sub-niche allows lead generation specialists to deeply understand the specific needs and dynamics of that sector. This knowledge equips them to create tailored solutions, making their lead gen site more appealing and relevant than broader ones.

Standing Out in the Crowd:

Many ventures into the broader lead generation niche, but delving into a sub-niche reduces competition. This allows your lead gen site to have a unique value proposition, drawing more targeted traffic and engagement.

Higher Conversion Rates:

A lead gen site dedicated to a specific sub-niche often results in better conversion rates. Tailored marketing strategies resonate more with a specific audience, leading to better engagement and more conversions.

Premium Pricing:

Specialization can warrant premium pricing. Businesses in a profitable lead generation niche are often willing to pay more for services that specifically cater to their unique challenges and needs.

Tailored Content Creation:

Focusing on a sub-niche enables the creation of more relevant content. Whether you're creating blog posts, case studies, or webinars, you can directly address the concerns of your audience, making your lead gen site a go-to resource.

Strengthened Client Relationships:

Clients tend to gravitate towards lead generation specialists who showcase a deep understanding of their specific industry. This not only fosters trust but also ensures repeat business and referrals.

Streamlined Strategy Refinement:

When you focus on a sub-niche, it's easier to track, analyze, and tweak your strategies. You can swiftly pinpoint what works and what doesn't, ensuring agility in adjustments.
Steps to Zero in on a Specific Sub-niche:
Market Analysis:

Begin by understanding the vast terrains of the lead generation niche. Identify gaps or areas that are underserved.

Pinpoint Pain Areas:

Ascertain challenges businesses within your chosen sub-niche face. Can your lead gen site offer unique solutions?

Pilot & Validate:

Before a full-scale launch, test your niche offerings on a smaller scale. Gather feedback and iterate as needed.

Carve Your Niche:

Position yourself and your lead gen site as the authority in this sub-niche. Promote your unique expertise and success stories across all platforms.

Stay Updated:

Stay abreast with the latest trends and shifts in your chosen sub-niche. This ensures relevance and longevity.
In essence, while the broad lead generation niche has its allure, focusing on a profitable sub-niche can offer both financial rewards and enhanced market reputation for lead generation specialists.
Consider How to Scale
Considering how to scale is pivotal for any business, especially for service providers in the realm of lead generation. Scaling isn't just about expanding; it's about growing your lead generation capabilities efficiently and sustainably.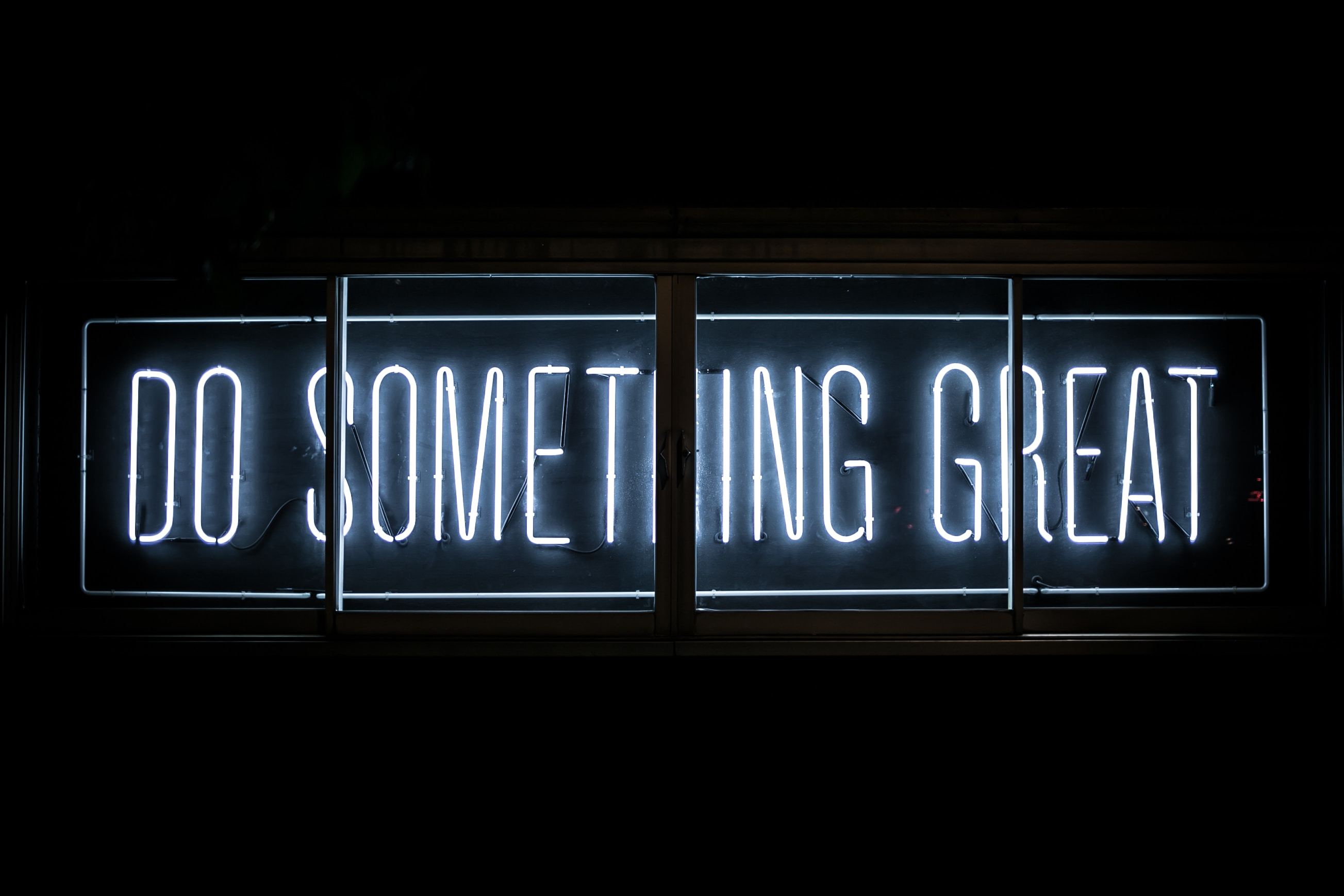 Image Source: Unsplash
Here's a breakdown of why and how lead generation specialists should think about scaling:
Why Consider Scaling:
Increased Revenue Potential: Scaling allows lead generation specialists to tap into more markets and reach more potential clients, which can lead to increased revenue.
Competitive Advantage: A scalable business can adapt faster to market changes, keeping ahead of competitors.
Efficiency: As a service provider, when you scale, you can often automate or streamline certain processes, leading to operational efficiencies.
Brand Recognition: With scale comes visibility. Your lead generation services can become the go-to name for other businesses in need.
Steps to Scale Lead Generation Efforts:
Invest in Technology:

Harness tools that automate parts of the lead generation process, such as email marketing, CRM systems, and analytics tools. This allows service providers to manage a larger volume of leads without proportional increases in costs.

Optimize Your Sales Funnel:

Analyze every step of your sales funnel. Where are the bottlenecks? How can you make the lead journey smoother? By refining this, you can handle more leads more efficiently.

Expand Your Offerings:

Consider broadening your lead generation services or venturing into complementary services. For instance, if you've mastered B2B lead generation as a service provider, perhaps it's time to delve into B2C.

Train and Expand Your Team:

As demand grows, ensure you have a team that's up to the task. Regular training ensures that they are updated with the latest lead gen techniques. Also, consider hiring specialists for different vertical markets or niches.

Diversify Lead Sources:

Service providers shouldn't rely on just one channel for generating leads. Explore various digital marketing strategies, partnerships, and platforms.

Set Clear KPIs:

As you scale, monitoring performance becomes vital. Set clear key performance indicators (KPIs) that align with your growth objectives. This can guide your strategies and give an early warning if things aren't on track.

Focus on Quality, Not Just Quantity:

While scaling often involves handling more leads, the quality shouldn't dip. It's better to generate 100 qualified leads with a high conversion rate than 1000 leads that don't convert.

Maintain Customer Satisfaction:

As a service provider, as you grow, ensure that your existing customers remain satisfied. Happy customers can lead to referrals, which can be a cost-effective way to generate new leads.

Regularly Review and Adjust:

Scaling is not a one-time task. Service providers need to continuously revisit scaling strategies as markets, technology, and business dynamics evolve.
While scaling a lead generation service presents its challenges, with careful planning, investment in the right tools, and a focus on maintaining quality, service providers can achieve significant business growth and success.