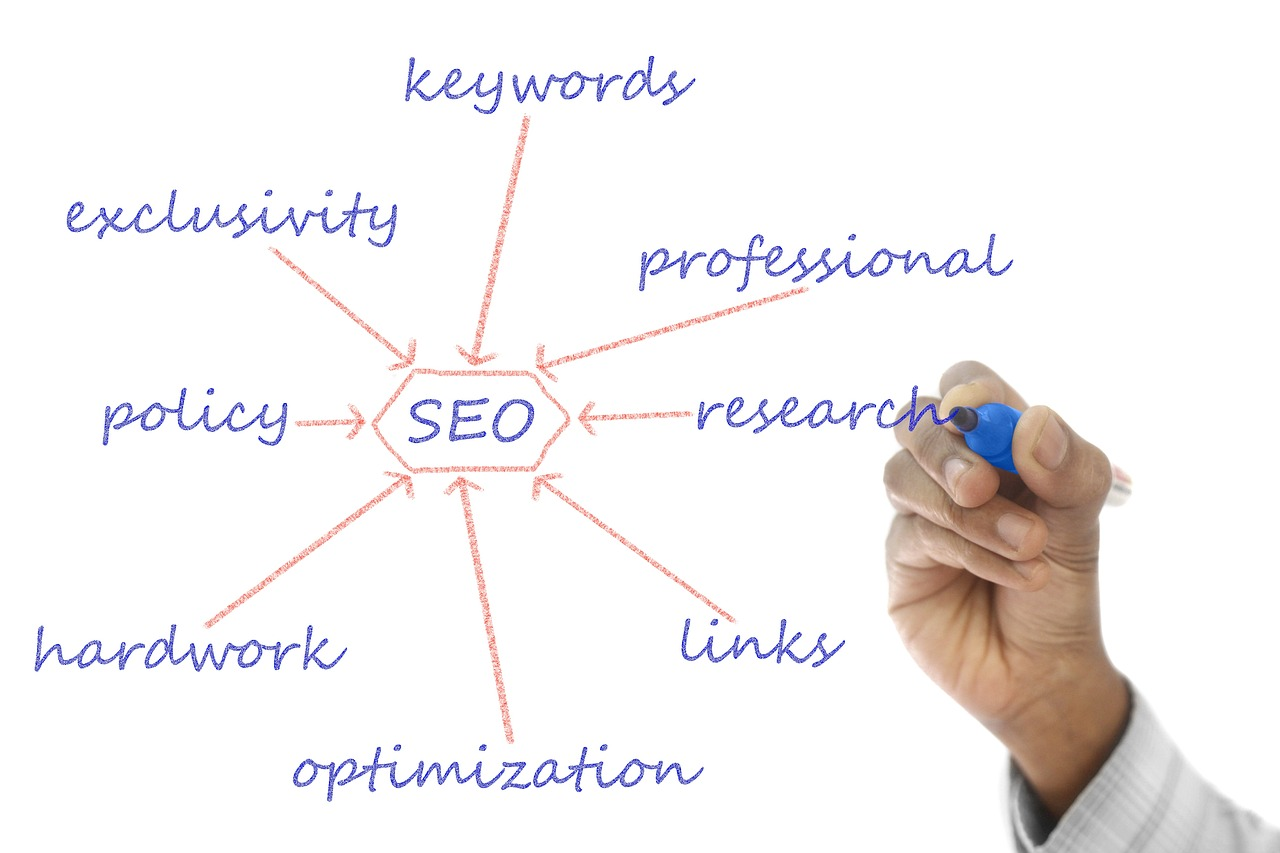 Image source: Pixabay.com
One crucial aspect of achieving online visibility is Search Engine Optimization (SEO). As you would have known, SEO is an immensely broad concept. It involves diverse aspects such as local SEO, off-page and on-page SEO, social media integration, analytics, technical SEO, etc.
One important truth about SEO is that it will only yield the expected outcome when done wholesomely. In other words, whether you are implementing content optimization, local SEO, technical SEO, or any other known aspects of SEO, SEO cannot be done in isolation. Every box in the SEO procedure must be ticked, and technical SEO accounts for a significant portion.
However, a vast majority of individuals implementing SEO strategies, whether as website owners or digital marketers, tend to only focus on the content optimization aspect of SEO. Obviously, this is because content optimization, namely keyword research and link building, are the visible aspects of SEO and appear to be the glamorous aspects of it.
Technical optimization, or technical SEO, is one aspect often overlooked. One obvious reason for this is that technical SEO focuses on the behind-the-scene elements of a website. However, even though technical SEO is not visible and may not appear glamorous like other SEO aspects, like content optimization, it also significantly impacts ranking and user experience. In view of this, this article will delve into the fundamentals and importance of technical site optimization while also exploring techniques to improve your overall website's performance from a technical perspective.
Understanding Technical SEO
Technical SEO refers to the actions or strategies involved in enhancing the technical aspects of a website including its architecture, loading speed, and mobile adaptability among others. The goal is to enhance these technical factors according to the suggested instructions given by search engines like Google, Bing, and Yahoo. Following these guidelines guarantees that websites are user friendly, easily accessible, and ultimately achieve rankings on Search Engine Result Pages (SERPs).
As we have mentioned, content SEO is usually prioritized when it comes to SEO strategy. Of course, when you compare content SEO vs technical SEO, they are pretty different SEO concepts. While content SEO focuses on the content, technical SEO is more concerned with the website or web pages that display the content.
It is, therefore, not a question of content SEO vs technical SEO, as these two concepts are very interdependent. Technical optimization is the foundation on which you build your content optimization efforts. In other words, when you compare Content SEO vs Technical SEO, it becomes clear that without a sound technical SEO background, your content optimization will likely not yield the desired results. Likewise, a solid technical site optimization procedure without well-optimized content is insufficient to ensure ranking.
Actionable Technical Site Optimization Tips and Best Practices
These are practical steps that website owners or developers can take to improve the performance and functionality of their websites. These practices are established methods for improving the technical aspects of a website to align with search engine guidelines. It covers actions that can be taken to enhance a site's performance, user experience, and online visibility.
Site Architecture and Organization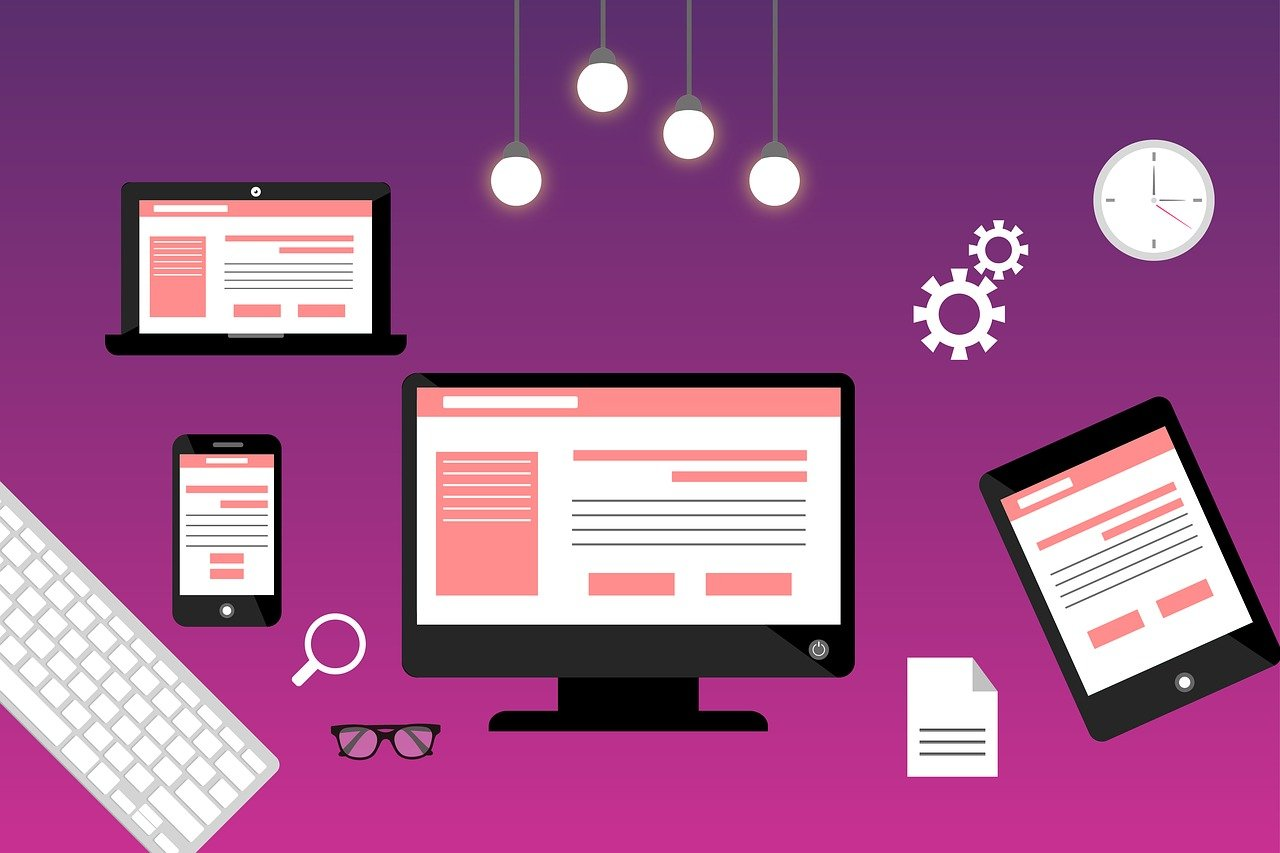 Image source: Pixabay.com
Let's start with site structure or architecture and organization. Your website architecture refers to the structure and hierarchy of the pages of your website. It involves how pages are organized, linked together, and categorized.
A structured and organized website layout is crucial for users and search engines. It guides users to navigate your website and find the information they seek. It also helps a search engine in comprehending and indexing your content effectively. Here are some key practices to implement in your website architecture;
Categorization
Visitors want to find information without hassle when they visit your site. Organizing your content into categories provides an intuitive navigation structure that simplifies browsing-related content. You also help search engine spiders and bots crawl and index your pages efficiently because they can understand the focus of each web page. Ultimately this organized structure improves the user experience, increases the likelihood of ranking, and contributes to a more successful online presence.
Page Depth
A website's page depth is simply the number of layers users must navigate to reach content. The concept of page depth is essential for both user experience and optimization. That's why having a shallow page depth on your website is always advisable.
By implementing a shallow page depth, you structure your website to reduce the number of clicks or steps required for users and search engines to access content. This means that essential pages on the website should be easily accessible with a click from the homepage or main landing pages. It benefits search engine optimization and user experience by allowing for effortless navigation, engagement, content visibility, indexing efficiency, reduced abandonment rates, and quicker access.
URL Structure
Structuring your website's URL involves formatting them to reflect the structure of your site's content. URLs should be descriptive and concise and reflect how the content is organized. This helps both the search engine and web users understand what the page is all about before even visiting it.
For example, a URL for a page about "SEO tips" might look like: linkbuilding.com/blog/seo-tips/. A structure like this is concise, descriptive and shows how the content is organized. It lets users quickly understand where they are within your site and what to expect from that page by looking at its URL. This practice enhances the user experience, boosts ranking, and increases through rates from search results.
Internal Linking
Internal linking involves incorporating internal links or hyperlinks within your content that connect pages of your website. These links establish connections between pages guiding users and search engine crawlers through the architecture of your site. By creating a structured system of internal links pointing anywhere on your website, you distribute authority and page rank across various pages, assist users in discovering related content and help search engines comprehend the relationships between different pieces of content.
Breadcrumb Navigation
Breadcrumb navigation is used on websites to display users' navigation path to their current page. It appears as a series of links representing the user's journey from the homepage to the page they are currently viewing. It is typically positioned near the top of the page, and clicking on any of the breadcrumb links would take a user back to that specific level in the website's hierarchy.
Breadcrumb navigation offers users an understanding of their website location, enabling efficient navigation. At the same time, it helps search engines comprehend the structure and context of your website's content, making it a valuable element for site optimization.
XML Sitemaps
Sitemaps serve as a file or page on a website that provides information about all pages, content, and resources. They act as blueprints or guides for search engines to understand your website's structure better and effectively index its content. Although sitemaps can be created in different formats, the XML format is commonly used as it is specifically designed for search engines.
Creating and submitting an XML sitemap to search engines such as Google search console or Bing webmaster tools can enhance the visibility and indexing of your website's content. Sitemaps are also crucial for users as they assist in navigation, discoverability, and accessibility. They are particularly beneficial for large websites with multiple pages as they ensure all important pages are discovered and indexed.
Mobile Optimization and Responsiveness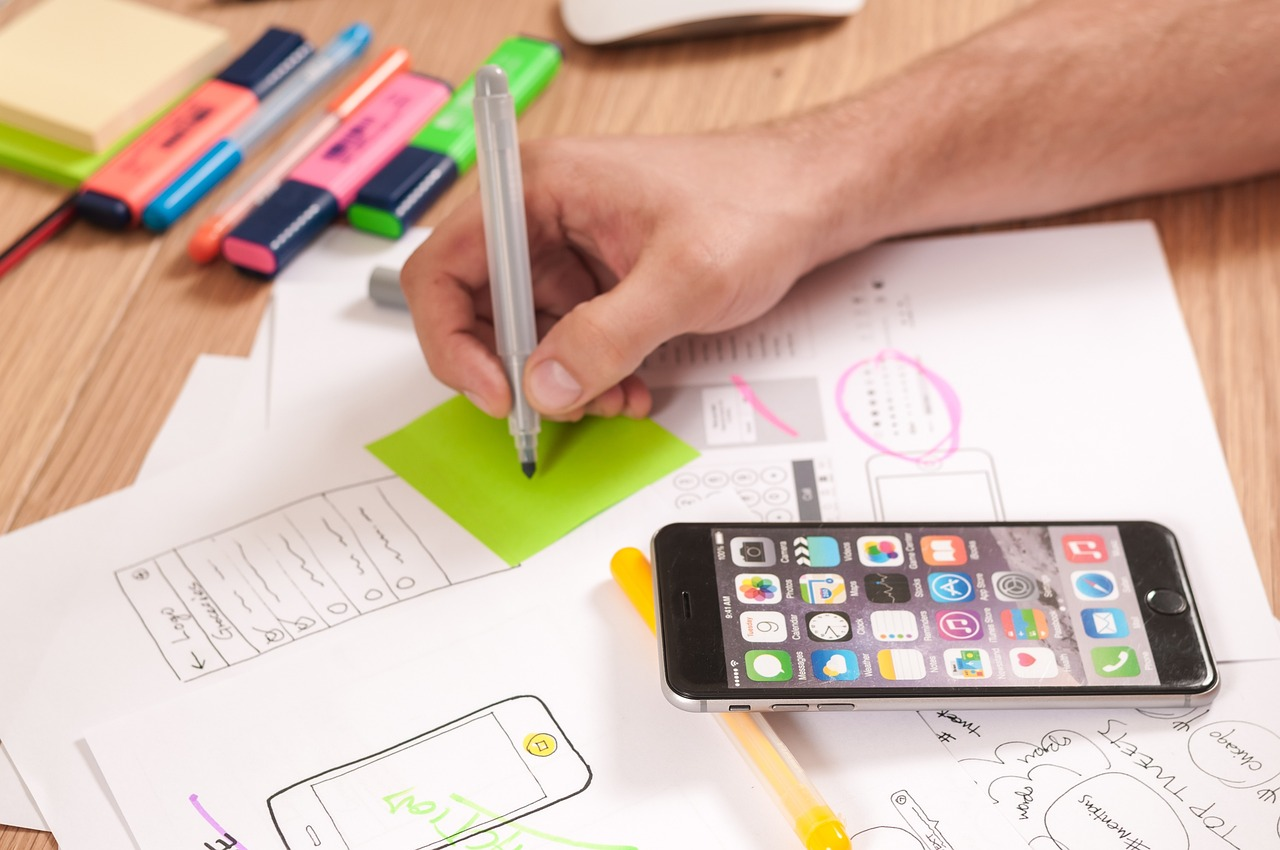 Image source: Pixabay.com
In today's digital landscape, a significant portion of internet traffic originates from mobile devices. That's why it's crucial to have a website design that works well on mobile devices. A mobile responsive design enhances user satisfaction and boosts conversions. It also ensures your website remains relevant in the future.
Mobile responsiveness is one of the major technical ranking factors considered by major search engines, especially in mobile search results. Google, for instance, uses mobile-friendliness as a ranking factor for mobile searches. Therefore, as mobile device usage grows, a mobile responsive design becomes critical to effective technical site optimization because it contributes to an improved digital presence.
Page Speed Optimization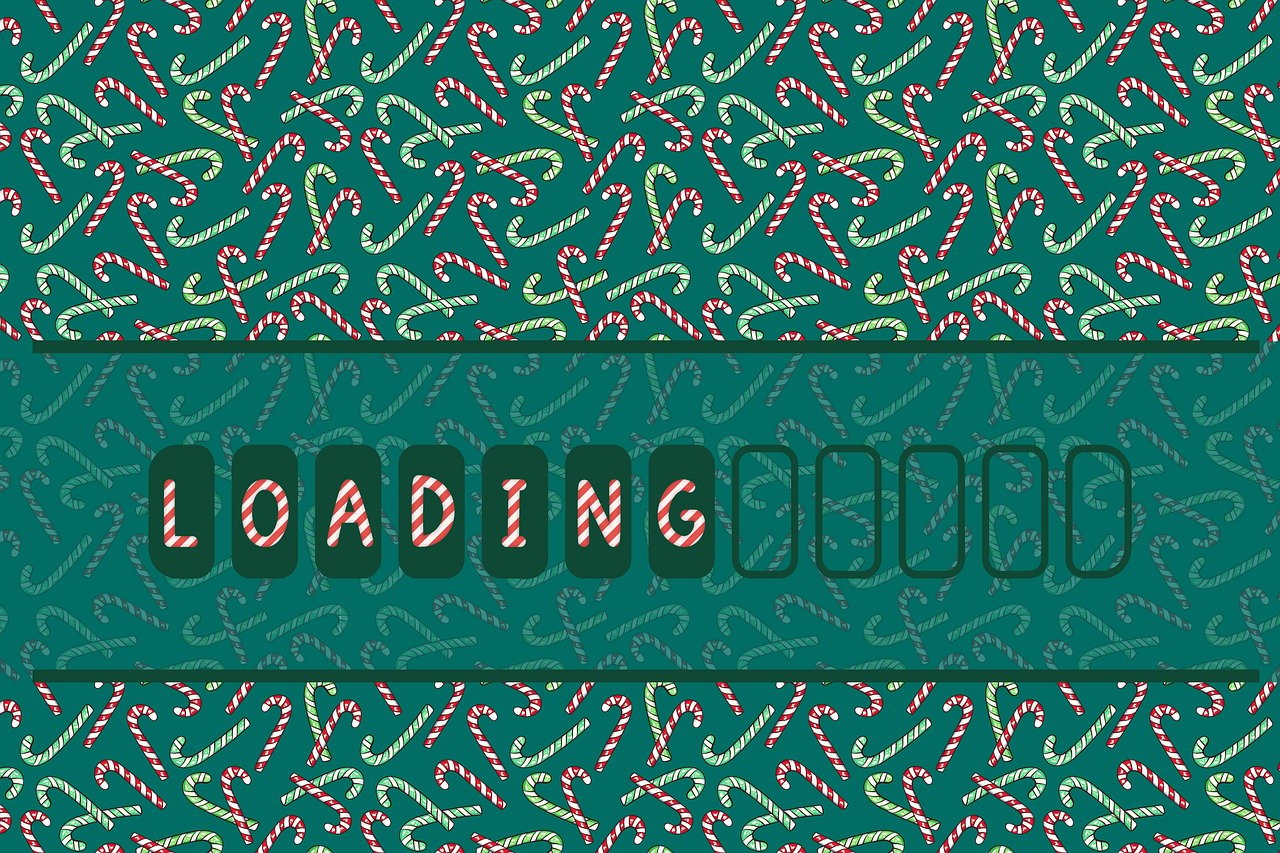 Image source: Pixabay.com
As the name implies, page speed optimization is about improving the loading speed and overall performance of each page on your website. Some techniques for optimizing your page loading speed include;
Improving server response time with good hosting, content delivery networks (CDNs), and minimizing server-side processes.
Reducing file sizes through compression techniques without compromising quality.
Minimizing redirects to save time during page loading.
Enabling browser caching to store resources on users' devices.
Using lightweight themes and plugins to avoid bloating your website.
Streamlining code by eliminating elements that do not impact functionality.
Your webpage loading speed is a ranking factor for Google and many other search sites. This means that faster-loading pages have the potential to achieve a higher ranking, thereby increasing the visibility of your website.
URL canonicalization
When multiple URLs lead to identical or substantially similar content, search engines might view them as duplicate content or pages. This can dilute the ranking potential of your content and confuse search engines about which version to prioritize. Also, users might encounter different URLs for the same content, leading to confusion and potential frustration.
That's where URL canonicalization comes into play. URL canonicalization refers to selecting a URL's designated version when multiple URLs lead to the same page or similar content. URL canonicalization aims to avoid issues related to duplicate content that can harm search engine rankings and user experience. Additionally, it helps prevent you from being penalized for having duplicate content.
Structured Data Markup
Structured data markup, which is also known as schema markup, is an aspect of technical SEO that involves adding code to your website's HTML to provide search engines context about your page content. This standardized code vocabulary allows you to label and categorize elements of your content, making it easier for search engines to comprehend your information and display it in enhanced search results.
For instance, if you have a recipe featured on your website, structured data markup lets you specify the recipe's title, ingredients list, cooking time, and ratings. Supplying search engines with information about your content with structured data assist them in better understanding the relevance and context of your pages relative to specific user queries.
Other essential technical optimizing practices include using a structured robots.txt file to guide search engine crawlers toward content and prevent unnecessary pages from being indexed, implementing Accelerated Mobile Pages (AMP) for content-heavy pages to improve mobile load times and user experience, fixing broken links, securing the website with an SSL certificate, etc. Customizing your 404 error page to provide users with information and navigation options is also beneficial.
Conclusion
Beyond just content optimization, it is also essential to optimize your website's or page's technical aspects in alignment with search engine standards. This will help enhance user experience and ranking on Search Engine Result Pages (SERPs).
As we have discussed, we are dealing with two distinct SEO concepts when we compare content SEO vs technical SEO. However, it's not a matter of content SEO vs technical SEO, as these concepts are interconnected. Technical SEO forms the base for content optimization, meaning lacking a solid technical SEO foundation can hamper content optimization efforts. Similarly, robust technical site optimization alone isn't sufficient for good rankings.
We have also discussed some of the established practical steps that website owners and digital marketers implement to improve the technical aspects of their websites to align with search engine standards. Some actionable technical site optimization practices involve organizing your site architecture, optimizing site speed and responsiveness, mobile optimization, URL canonicalization, and schema markup.
In summary, technical optimization for search engine standards or technical SEO is critical to modern SEO. By implementing the recommended technical optimization strategies discussed in this article, your website performance is bound to significantly improve, ranking high in search results, gaining more organic traffic, and enhancing users' experience on your website.