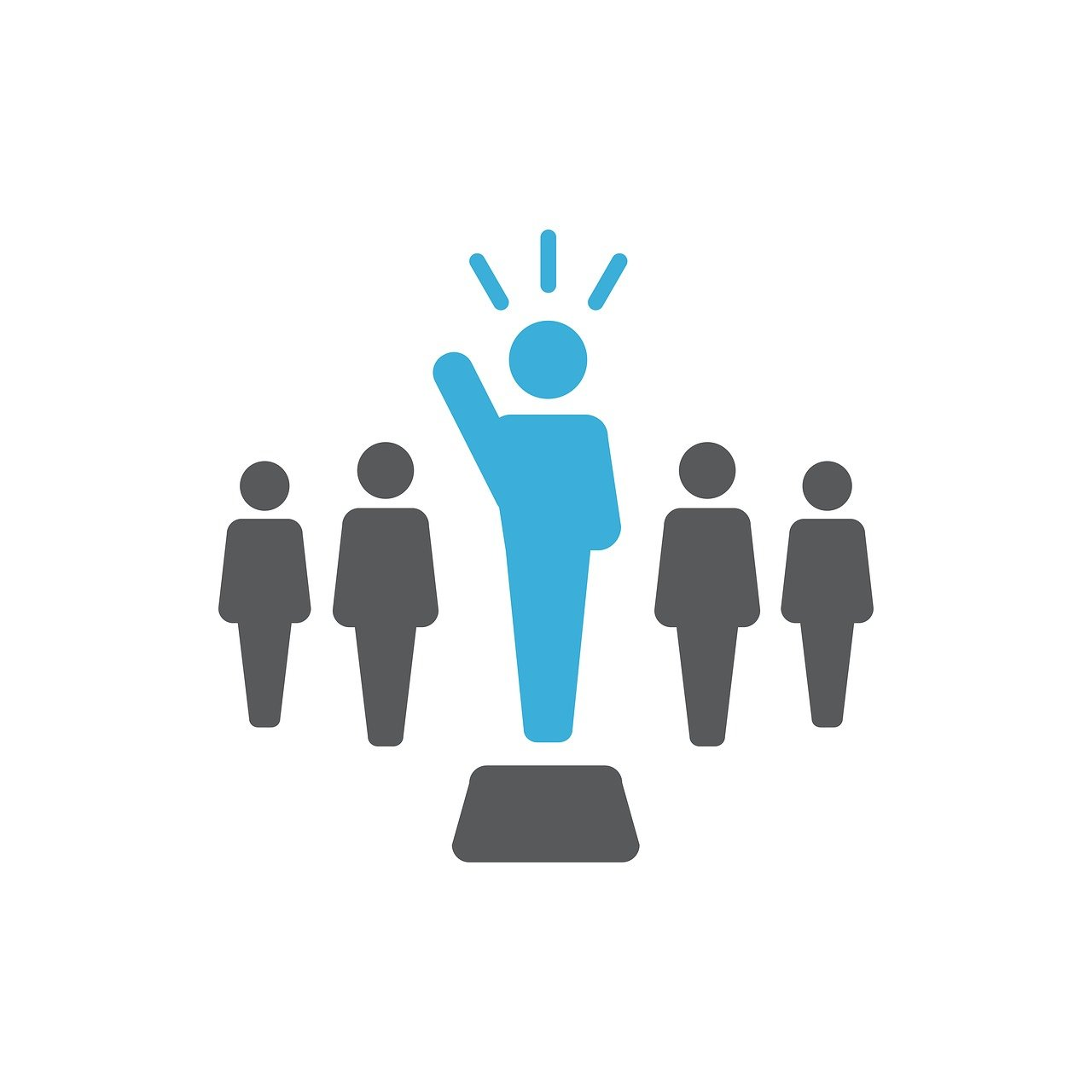 Image source: Pixabay.com
Customers are the cornerstone of a business's success. However, to get paying customers, you must first generate leads. In order words, you must first attract a target audience to your business offerings and gradually convert them into paying customers.
Lead segmentation is significant in how the leads you generate eventually become paying customers. In lead segmentation, you're organizing leads into distinct groups with respect to specific features, behaviors, or attributes. By dividing or segmenting these leads, it becomes easier to interact with each group on a more personal level since you now understand individual unique needs and preferences.
Such personalized interaction fosters stronger relationships and eventually helps convert your leads into paying customers. This article will walk you through essential strategies for organizing leads effectively. Alongside the different lead and customer segmentation strategies, we will also discuss the benefits of lead segmentation and the mistakes to avoid when organizing leads. Let's dive in!
Explanation of What Leads Are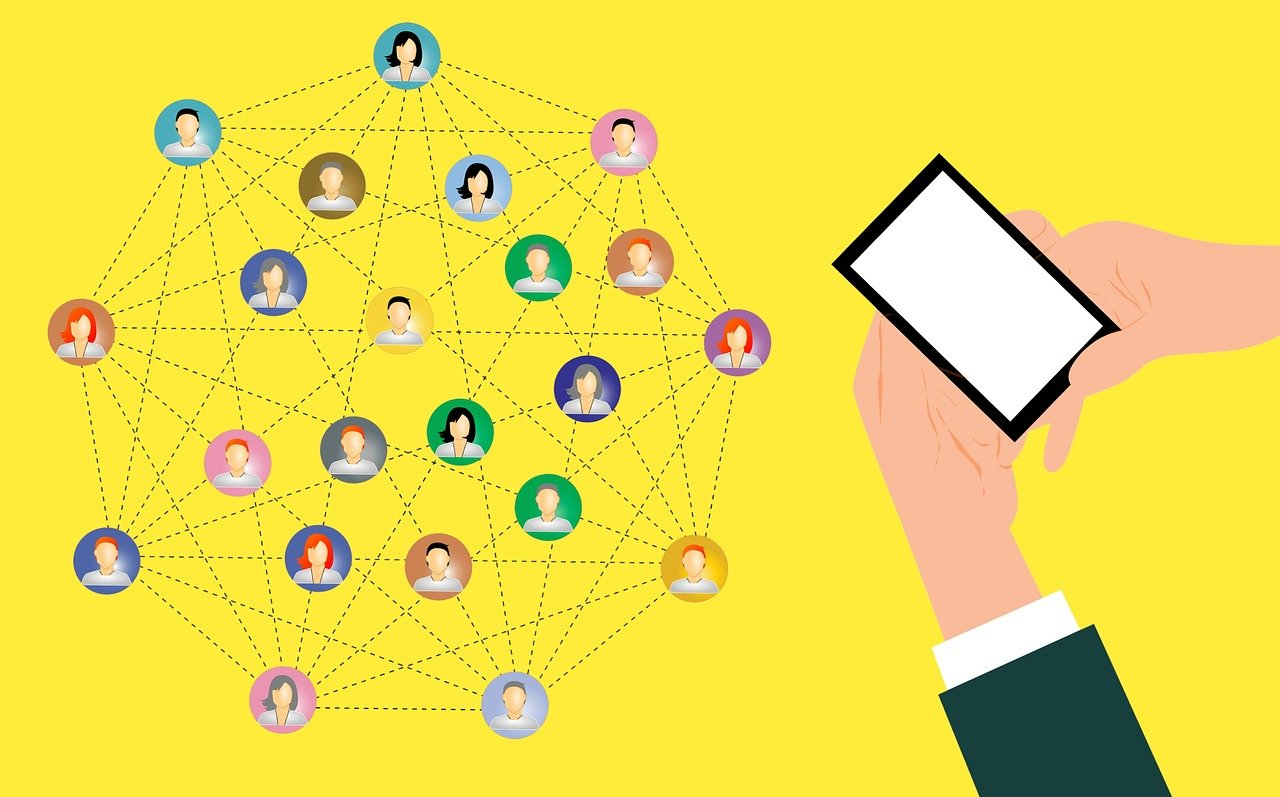 Image source: Pixabay.com
A lead is a potential customer that has shown interest in your product or services. Such interest can be expressed by subscribing to your newsletter, completing a contact form, or other means of showing interest. We can categorize leads into three types based on their level of interest. There are:
Cold Leads: These are individuals or businesses who have shown minimal or no interest in your offerings yet. They may be in the early stages of their buyer's journey, unaware of your brand or products.
Warm Leads: Warm leads have displayed interest or engagement with your company. They might have explored your website, interacted with your content, or attended a webinar. They are more receptive to your messages than cold leads but still need nurturing.
Hot Leads: Hot leads are at the peak of readiness to purchase. They have shown strong interest, engaged actively with your content, and might have even initiated contact with your sales team. These leads are often ready for immediate conversion.
The Value of Leads to Business
To get paying customers, who are the lifeblood of any business, you must first generate leads. The value of leads lies in their potential to become paying customers. When a business effectively nurtures and converts these leads, it can grow its customer base and revenue. Here are some reasons why leads are so crucial:
Revenue Generation: Leads, especially hot leads, have the potential to turn into paying customers. Effective lead conversion can directly impact your revenue.
Customer Insights: Leads provide valuable data about your potential customers. Understanding their preferences, pain points, and behavior enables you to effectively tailor your marketing and sales strategies.
Long-Term Relationships: Nurturing leads over time can lead to long-term customer relationships. Satisfied customers often become brand advocates and loyal customers.
Competitive Advantage: Businesses that effectively manage and convert leads gain a competitive edge in the market. They can respond to customer needs more efficiently and adapt to changing market conditions.
How Segmentation Works in Lead Management
The ultimate aim of segmentation is to gain a deeper understanding of your audience. Careful lead or customer segmentation analysis can help you understand your customers' diverse needs, behaviors, and preferences. That understanding helps in organizing leads and enables you to create a more personalized and effective marketing strategy that fosters customer loyalty. The segmentation follows this process:
Identification: Initially, leads are collected from various sources, such as website forms, social media, or events. These leads often represent a diverse set of individuals or companies.
Segmentation: Once leads are in your database, segmentation comes into play. You analyze and categorize these leads based on relevant criteria. For example, organizing leads by industry, location, buying stage, or engagement level.
Tailored Engagement: With segmented leads, you can craft tailored marketing and sales strategies for each segment. This could involve sending personalized email campaigns, offering specific content, or adjusting your approach to match their needs.
Nurturing and Conversion: By addressing the distinct needs of each segment of customers or leads, you increase the likelihood of nurturing them effectively. Warm leads can be moved towards becoming hot leads, and eventually, converting them into customers becomes more seamless.
Types of Lead or Customer Segmentation Strategies
As mentioned earlier, effectively organizing leads enables you and your marketing team to deliver personalized and relevant content to each lead or customer segment. However, determining the right lead or customer segmentation strategy can be challenging. It requires careful consideration and thorough lead or customer segmentation analysis of various factors, including the complexity of the customer base, market dynamics, data availability, available resources, etc. In the upcoming sections, we'll explore practical leads or customer segmentation strategies and provide actionable insights to implement them effectively.
Demographic Segmentation
With this lead or customer segmentation process, you are organizing leads based on demographic factors such as age, gender, location, etc. The demographic information helps you know who your leads are. It enables you to craft marketing messages that resonate with specific demographics. For example, a fashion retailer may segment its audience by age to tailor marketing campaigns for trendy clothing targeting younger audiences and classic styles targeting older demographics.
Behavioral Segmentation
Behavioral segmentation involves organizing leads based on how leads interact with your brand online. It considers website visits, email open rates, click-through rates, social media engagement, and product usage. By tracking these behaviors, you can identify patterns and preferences, enabling you to deliver more relevant content and offers.
For instance, an e-commerce company might consider organizing leads based on browsing history. Those who frequently visit the shoe category might receive shoe-related promotions, while others interested in electronics receive tailored offers.
Psychographic Segmentation
Psychographic segmentation delves into the psychological and emotional aspects of leads. Here, you consider their values, interests, lifestyles, attitudes, and personality traits when organizing leads. This approach helps you understand what motivates your leads and why they make certain decisions. A fitness brand, for example, might segment customers or leads by psychographics, targeting health-conscious individuals who value an active lifestyle with content and products aligned with their values.
Firmographic Segmentation
For B2B businesses, firmographic segmentation is crucial. It involves organizing leads based on attributes related to their organization, such as company size, industry, location, revenue, and employee count. This strategy helps tailor sales and marketing efforts to the unique needs of different businesses. A software company may consider organizing leads by industry, providing industry-specific case studies and solutions for healthcare, finance, or manufacturing sectors.
Technographic Segmentation
In an increasingly tech-driven world, technographic segmentation focuses on the technology stack and software preferences of leads. It's particularly valuable for software and technology companies. By understanding your leads' tools and software, you can offer integrations, compatibility, and solutions that align with their existing tech infrastructure. For example, a CRM software provider can consider organizing leads based on their current CRM systems or preferences for cloud-based solutions.
Implementing Lead Segmentation
After the lead generation process, lead or customer segmentation begins with customer data collection and analysis. This data can come from various sources, including website forms, social media profiles, surveys, and customer interactions.
The next step is to analyze this data to identify patterns and trends among your leads. You can utilize data analysis tools to identify commonalities in demographics, behavior, interests, or firmographic data. It is, however, essential to ensure accuracy in data before analysis.
Choosing the Right Segmentation Criteria
Selecting the appropriate criteria for segmentation is a critical decision. Sometimes, customers may fall into multiple segments, making it challenging to decide which segment to prioritize for a particular marketing strategy. Here are some considerations:
Relevance: Ensure the chosen criteria align with your business goals and objectives. Ask yourself how each criterion will help you better understand and engage with your leads.
Actionability: Opt for criteria that you can act upon. For example, organizing leads by "intent to purchase" is actionable, as you can design specific conversion-focused campaigns.
Dynamic Segmentation: Keep in mind that segmentation is not static. As leads progress through the buyer's journey, their segmentation criteria may change. Be prepared to update your customer segmentation strategies accordingly.
Benefits of Segmentation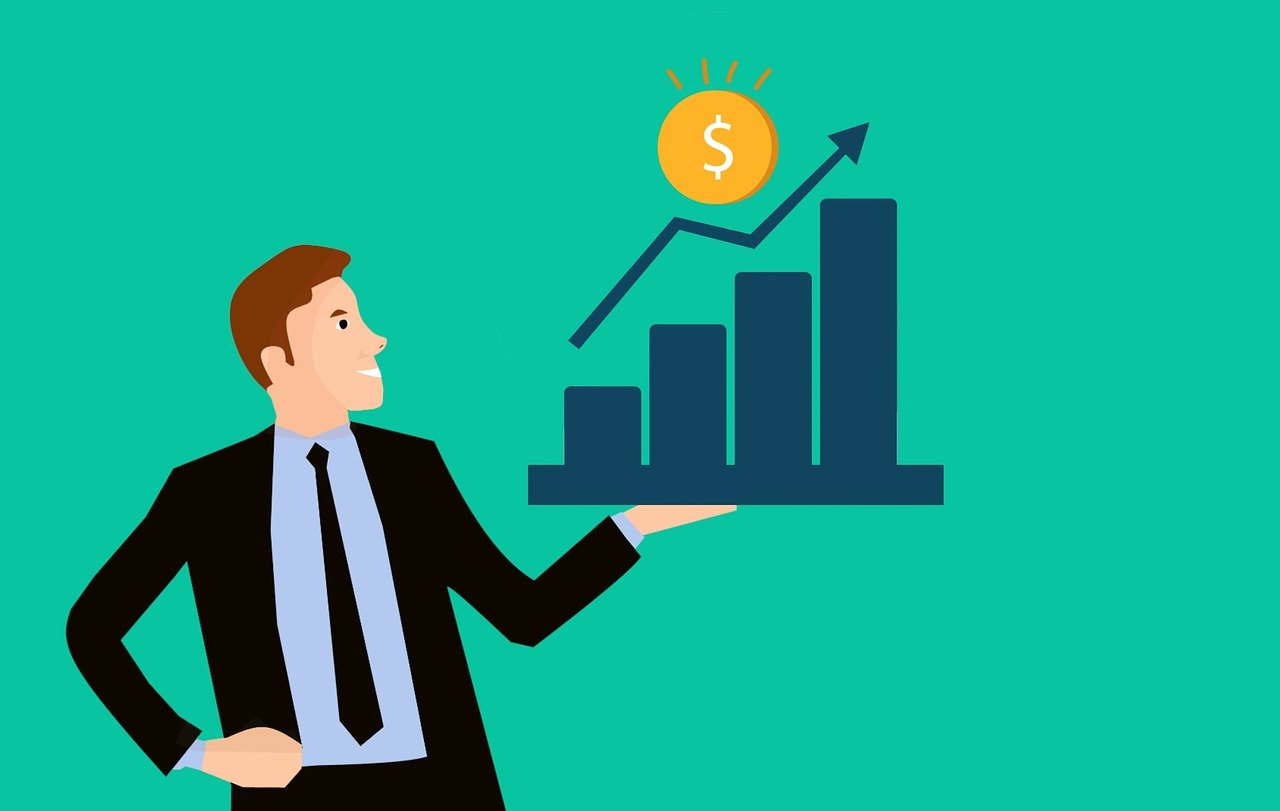 Image source: Pixabay.com
As mentioned earlier, lead segmentation is an essential digital marketing and sales tool. It offers a range of benefits when implemented correctly. They include:
Increased Relevance: The appropriate lead or customer segmentation strategies ensure that your messages and offerings are highly relevant to each group of leads. This relevance captures their attention and keeps them engaged.
Cost Efficiency: You optimize your marketing budget and resources by focusing your marketing efforts on segments most likely to convert.
Personalized Customer Experiences: Segmentation helps you understand your audience, enabling you to relate to them. You can create highly personalized customer experiences because you now understand each customer's situation and the exact technique to get them going further down the sales funnel.
Increased Conversion Rates: When you communicate with leads in a way that resonates with their specific situation, they are more likely to take the desired action. For instance, a hot lead ready to buy will respond positively to a special promotion. In contrast, a cold lead might need educational content to warm it up.
Better Resource Allocation: Resource allocation is critical for businesses of all sizes. Without organizing leads, you risk spreading your resources too thin, attempting to appeal to a broad audience with generic messaging. This can be inefficient and costly.
Segmentation Tools and Software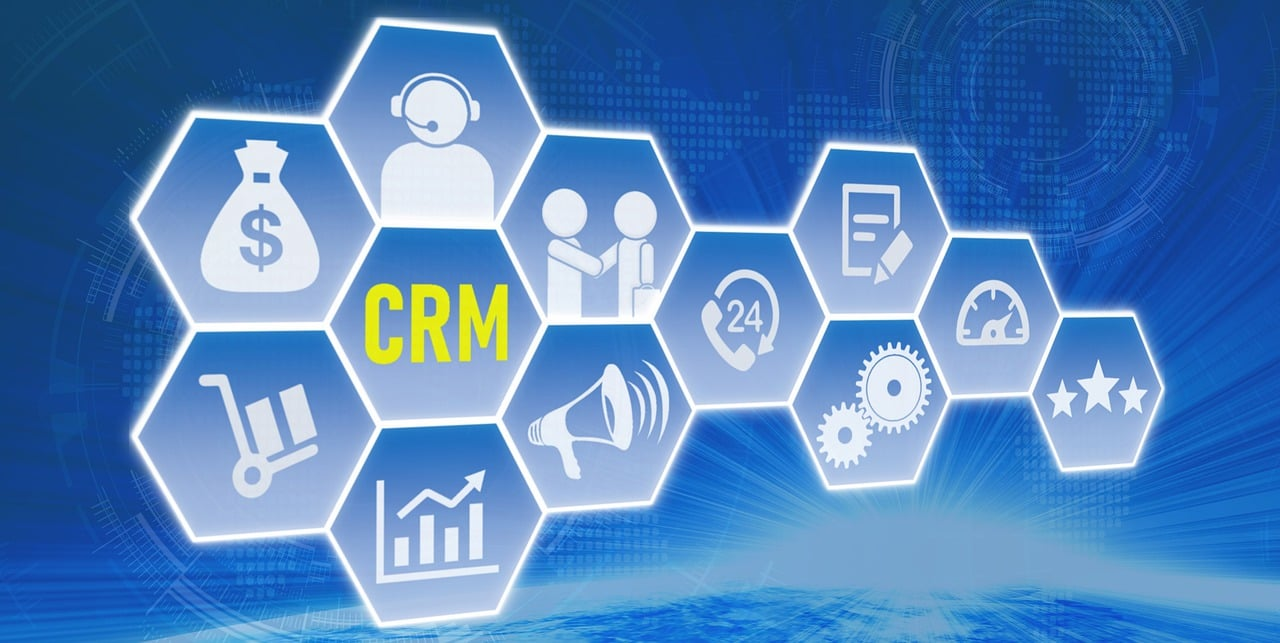 Image source: Pixabay.com
Organizing leads manually is almost unachievable, especially when the data is large. You can utilize a lead or customer segmentation software for this purpose. Here are some essential tools to consider:
Customer Relationship Management Software Systems: CRM software is a tool businesses or sales teams use to manage and analyze interactions with both customers and potential customers. Popular CRM tools like Salesforce, HubSpot, and Zoho effectively segment your leads and customers.
Marketing Automation Platforms: Tools like Marketo, Mailchimp, and Pardot provide automation features that streamline segmentation. You can set up automated campaigns tailored to different lead segments.
Analytics Tools: Utilize analytics tools like Google or Adobe Analytics to gain insights into the behavior and engagement of your leads on your website and other digital channels.
Data Enrichment Services: Consider using data enrichment services to enhance your lead data with additional information, making segmentation more precise.
Common Mistakes in Lead Segmentation
To maximize lead segmentation's benefits, you must avoid certain common mistakes. They include:
Over segmentation: Creating too many segments can become overwhelming and impractical. It's essential to strike a balance between granularity and manageability.
Ignoring Data Quality: Neglecting data hygiene can lead to inaccurate segmentation. Inconsistent or outdated data can result in misclassification of leads.
Static Segmentation: Failing to update segmentation criteria over time can result in missed opportunities. Leads' preferences and behaviors change, and your segmentation should adapt accordingly.
Lack of Personalization: Organizing leads but failing to personalize content and communications defeats the purpose. Segmentation should lead to tailored interactions.
Poor Integration: Incomplete integration of segmentation data with marketing and sales efforts can lead to disjointed customer experiences. It's crucial to ensure seamless communication and coordination.
Conclusion
This article explores the world of lead segmentation and its profound importance in modern business. We began by defining lead segmentation and delving into various lead or customer segmentation strategies, from demographic and behavioral to psychographic and technographic. Each strategy equips you with the tools to understand your leads better and tailor your interactions to their unique characteristics and needs.
The benefits of effective lead segmentation are undeniable. By organizing leads, you can create personalized customer experiences, boost conversion rates, and allocate resources efficiently. It's a strategy that pays dividends in terms of customer satisfaction and revenue generation.