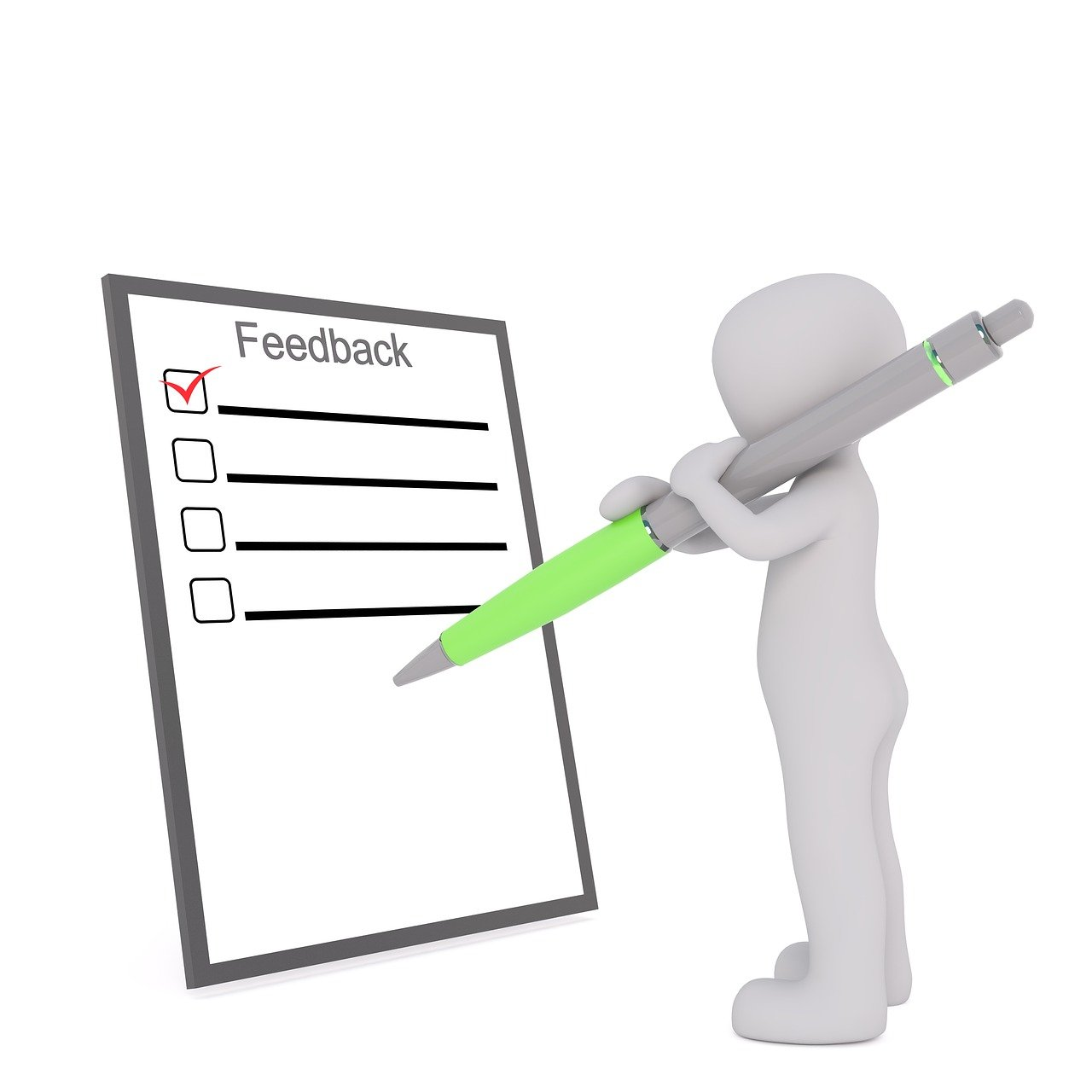 Image source: Pixabay.com
In today's highly competitive and rapidly evolving digital marketplace, the quest for successful online marketing has become paramount for businesses seeking to thrive and expand their customer base. Central to this endeavor is the generation of online leads, that is, potential customers who show interest in a product or service. These online leads can potentially convert into loyal patrons, making them a valuable asset for any business.
However, amidst the myriad of strategies employed to capture these elusive online leads, the significance of product reviews stands out as a powerful and often underestimated tool. In other words, although the potency and effectiveness of this tool are often underestimated, product review is one of the notable lead generation tools that can strongly influence potential customers' decisions and substantially impact whether those prospects ultimately become dedicated patrons of a business.
This article will delve into the symbiotic relationship between product review and lead generation, shedding light on how astutely leveraging reviews can pave the way for a more robust online presence and increased lead flow. Join us as we explore the impact of well-crafted product reviews on attracting and retaining online leads, ultimately propelling businesses toward sustainable growth.
The Power of Product Reviews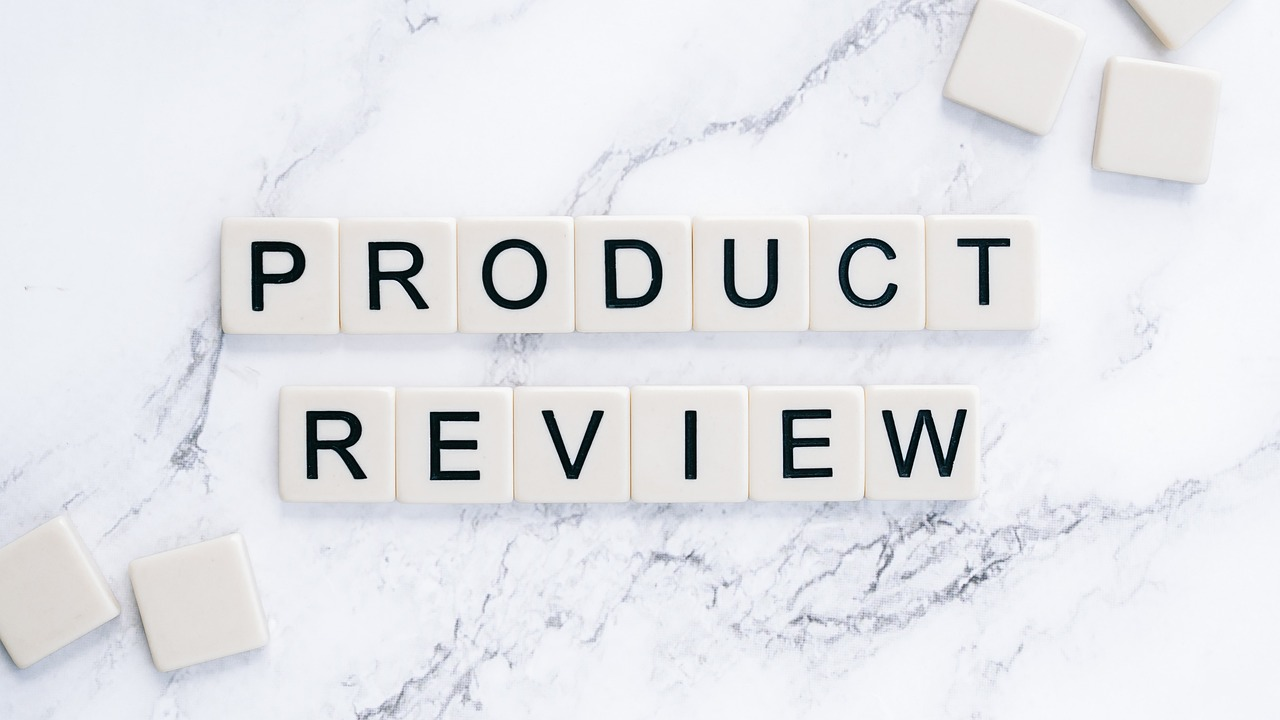 Image source: Pixabay.com
Credibility and trust are the cornerstones of successful customer relationships. However, in the digital marketplace, where face-to-face interactions are often limited, generating trust and credibility among your target audience can only be possible with a notable track record of your excellent products or services. This is precisely where product reviews come into play. It provides genuine and unbiased evidence that creates a good image in the minds of your target audience.
The idea is that humans are fundamentally social creatures, and the actions and views of others frequently influence their judgments; this is known as social proof. Online reviews, especially those expressing positive experiences, influence prospective buyers substantially. This means that when individuals see that others have found value in a product, they're more likely to perceive it as a safe investment and purchase.
In other words, a sense of authenticity is instilled when people encounter a product accompanied by genuine reviews from previous buyers. These reviews act as peer endorsements, offering an unbiased perspective on the product's quality and performance.
Encouraging Customers to Leave Reviews
Businesses can strategically harness the potential of product reviews to attract a steady stream of online leads and maximize their impact on lead generation and conversion. However, to prompt and encourage customers to review your products or services, creating an environment that values, empowers, and encourages customers to share their opinions is necessary. This will contribute to a steady influx of reviews that can attract and engage potential online leads. Here are some essential strategies to employ to encourage customers to leave reviews:
Providing Exceptional Customer Experiences as a Foundation
The journey towards garnering valuable product reviews begins with providing exceptional customer experiences. Happy and satisfied customers who are pleased with your products or services are more likely to share their positive encounters. By consistently delivering on your promises, addressing concerns promptly, and exceeding expectations, you can create a pool of happy customers eager to endorse your offerings.
Timing: When to Request Reviews Without Being Intrusive
Timing plays a pivotal role in soliciting reviews without coming across as intrusive. It is important to strike the right balance when soliciting reviews. A good strategy is to request reviews shortly after the consumer has the product and the opportunity to use it. This ensures that the experience is still fresh in their minds, increasing the likelihood of honest and detailed feedback.
Utilizing Follow-Up Emails to Prompt Reviews
Follow-up emails provide an effective channel for requesting reviews. These emails can express gratitude for the purchase, inquire about the customer's experience, and gently encourage them to share their thoughts through a review.
Providing a Product Reviews Template
A product reviews template is a structured outline or format that helps individuals provide consistent and organized feedback about a product. A well-designed product reviews template typically includes sections for product details, pros and cons, performance, features, usability, and a final recommendation.
Reviewers, bloggers, or customers can use the product reviews template to comprehensively share their thoughts on products. Therefore, providing customers with a product reviews template or including direct links to review platforms streamlines the process, making it convenient for your customers to leave feedback.
Incentives and Rewards for Leaving Reviews
Incentives can serve as a catalyst for encouraging customers to write reviews. You can offer incentives, like discounts on future purchases or special access to materials, to encourage customers to leave a review. However, it is crucial to strike a balance, such that the reviews genuinely reflect customers' experience rather than purely motivated by the incentives.
Showcasing and Leveraging Reviews Effectively for Quality Lead Generation
It is one thing to elicit positive and genuine reviews from your customers successfully, but it is another to successfully and strategically showcase them to be visible to your target audience and attract sales-qualified leads.
Let's talk about how you can effectively leverage customer reviews and user-generated content to expand your reach, establish a sense of community around your products, and reinforce the impact of these reviews on lead generation. Here are some essential techniques to employ to effectively leverage product reviews for more online leads:
Integrating Reviews on Product Pages
One of the most impactful ways to leverage customer reviews for lead generation is by integrating them directly onto your product pages. When potential buyers browse a specific product, accessing authentic reviews from previous buyers can provide valuable insights. Therefore, placing these reviews prominently ensures that visitors can make an informed purchase decision right at the point of purchase consideration.
Utilizing Star Ratings and Visual Elements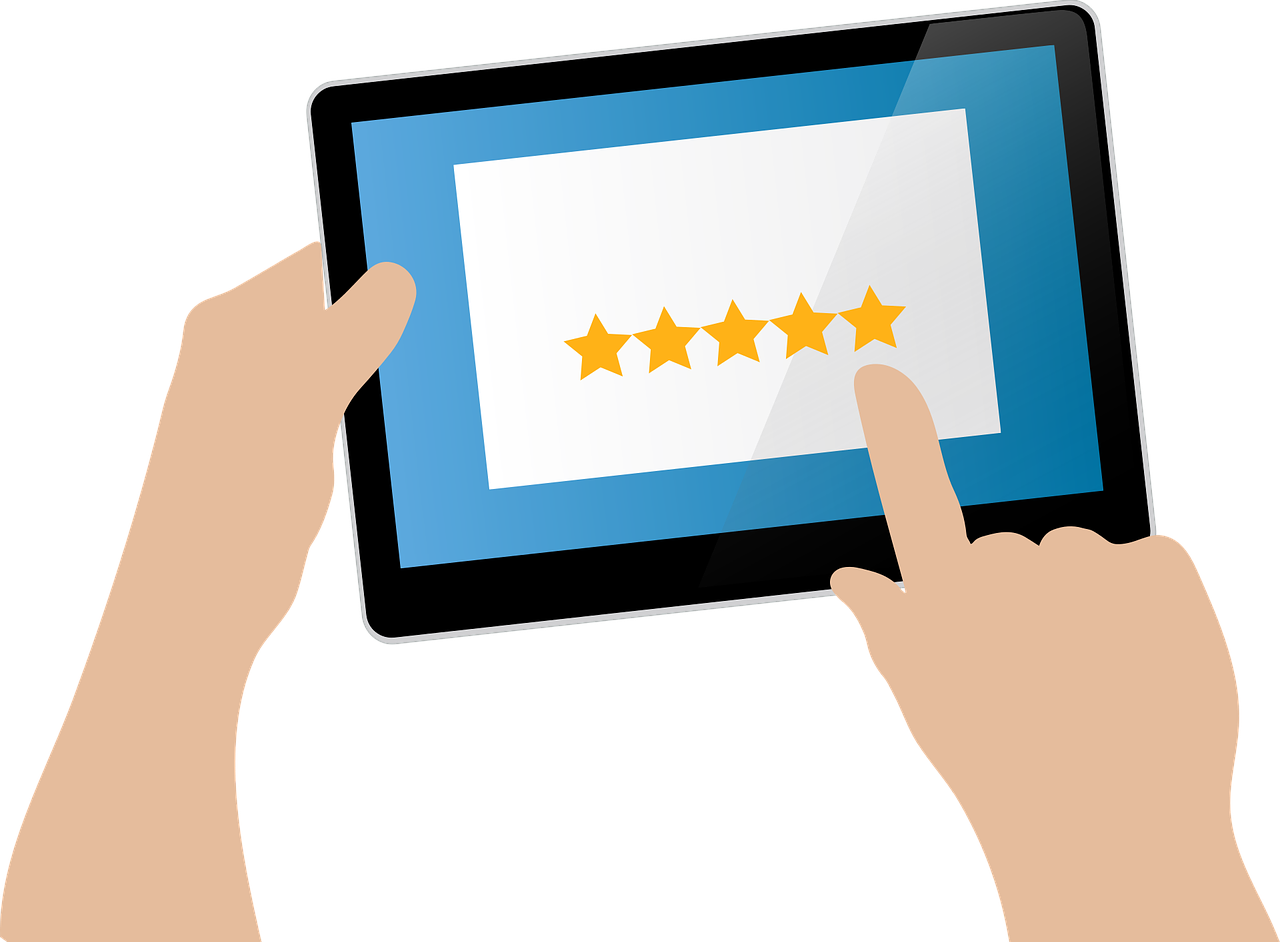 Image source: Pixabay.com
Star ratings are succinct indicators of a product's quality and customer satisfaction. Incorporating these ratings alongside product images can offer a quick overview of how well-received the product is and ultimately help generate leads. Also, visual elements, such as star icons or badge seals indicating top-rated products, can catch the eye, enhance the perceived credibility of the reviews, and eventually help in marketing qualified leads toward purchase.
Featuring User-Generated Content: Photos and Videos
User-generated content, like photos and videos submitted by customers, adds an extra layer of authenticity to online reviews. This visual evidence of real customers using and benefiting from your products reinforces the trustworthiness of the reviews. Featuring these visuals alongside written reviews can create a comprehensive and engaging showcase of customer experiences, influencing online leads' interest and eventual purchase decisions.
Creating a Dedicated Testimonial Section on Your Website
Consider creating a dedicated testimonial section on your website to consolidate the impact of reviews. This section can serve as a repository of customer feedback organized by product category or type. A well-structured testimonial section not only boosts credibility but also allows potential online leads to explore a range of positive experiences, fostering confidence in your offerings and ultimately contributing to the success of your online lead-generation campaigns.
Sharing Customer Success Stories
Customer success stories are potent narratives that showcase how your products have positively impacted real individuals. These stories are about problems that customers were facing, how your product solved them, and the ensuing positive outcomes. You can demonstrate the practical benefits of your products by sharing these stories.
Also, by encouraging your satisfied customers to share their experiences on their social media, you expose your product or service to more people, and these individuals are more likely to trust it because their friends and connections are talking about it. This will make it easy for online leads to express their interest and, eventually, buy.
Incorporating Reviews into Marketing Materials
Customer reviews can seamlessly integrate into various marketing materials, from email campaigns to print brochures. Including snippets of positive reviews in these materials adds an element of authenticity and social proof. Prospective online leads who encounter these reviews in different contexts are more likely to view your products with increased trust and curiosity.
Responding to Reviews: Positive and Negative
Image source: Pixabay.com
Engagement is crucial to fostering a solid review community. Responding to positive or negative reviews demonstrates that you value your customers' feedback. For example, when you receive positive reviews, express gratitude and appreciation for their support.
When addressing negative reviews, on the other hand, approach them as opportunities to learn and improve. Thoughtful responses demonstrate your commitment to customer satisfaction and ultimately positively impact lead generation.
Creating a Dialogue with Customers Through Reviews
Reviews can facilitate two-way communication where you encourage customers to share in-depth feedback and suggestions. Acknowledge their insights and ask follow-up questions to delve deeper into their experiences.
This strengthens your customer relationships and provides valuable insights for product enhancement. Also, it creates a sense of responsibility, interest, willingness, and genuineness, which makes your brand more attractive to online leads.
Addressing Customer Concerns and Feedback
Negative reviews aren't setbacks; they're chances to show prospective and existing customers your dedication to their happiness. Promptly addressing concerns and resolving issues demonstrates your commitment to customer welfare. By actively listening and taking corrective actions, you can transform dissatisfied customers into loyal advocates who appreciate your responsiveness and attract more sales-qualified leads.
SEO Benefits of Product Reviews
Customer reviews have a significant impact on search engine rankings. This is because search engines value user-generated content as it provides unique and diverse perspectives. Search algorithms often deem products accompanied by authentic reviews more relevant and credible, potentially leading to higher search engine visibility.
Also, when writing product reviews, they often contain natural language that mirrors how your target audience searches for products online. These phrases, known as long-tail keywords, can be valuable for Search Engine Optimization. Integrating these keywords into your website's content, including product descriptions and metadata, can improve your chances of ranking higher for specific search queries and ultimately attracts more online leads.
Overall, a product review can be an excellent inbound lead generation technique. Its impact extends beyond customer engagement, as it is also one of the most significant marketing channels for inbound lead generation. Therefore, by strategically incorporating reviews into your SEO strategy, you can bolster your online presence, attracting more online leads and staying ahead in the competitive digital marketplace.
Conclusion
Throughout this article, we've explored the role and impact of product reviews on online lead generation. We began by emphasizing the value of online leads for businesses in the digital age, which laid the groundwork for our discussion of how reviews may be used to attract and engage online leads.
As we have discussed, before you can leverage customer reviews for generating online leads, it takes effort to successfully prompt and encourage customers to review your products or services. This is why it is important to create an environment where customers feel valued and empowered to share their opinions and streamline their review-sharing process by providing, among other things, a product reviews template, incentives, and an excellent product to begin with.
However, using a product reviews template, incentives, or any other strategy to get customers to give reviews is not enough to drive that influx of online leads you desire. You must also strategically showcase and leverage these customer reviews to generate high-quality online leads.
From establishing credibility and leveraging social proof to showcasing reviews effectively and incorporating them into your SEO strategy, each technique contributes to a comprehensive strategy for maximizing the impact of reviews on lead generation. Product reviews are more than just testimonials; they are dynamic tools that hold the power to influence consumer behavior, drive organic traffic, and build trust.
The insights customers share through reviews offer a window into their experiences and preferences, enabling businesses to tailor their strategies and offerings to better meet their needs. This symbiotic relationship between product review and lead generation is a force that can propel businesses forward in the competitive digital landscape.
As we conclude, we encourage you, the reader, to take the insights from this article and put them into action. Craft a well-rounded review strategy encompassing encouraging reviews, showcasing them effectively, and actively engaging with your review community. Remember that leveraging product reviews for more online leads is an ongoing process that requires dedication, authenticity, and a commitment to continuously improving based on customer feedback.
Related Posts
Image source: Pixabay.com Open houses have remained a venerable tradition in real estate. As a pivotal tool for building connections, these events hold significant importance in real estate as they...
The act of converting a visitor into a lead on your website doesn't mean you have sales ready leads. It is just the beginning because leads are like raw materials in a factory. Leads will not make sales,...