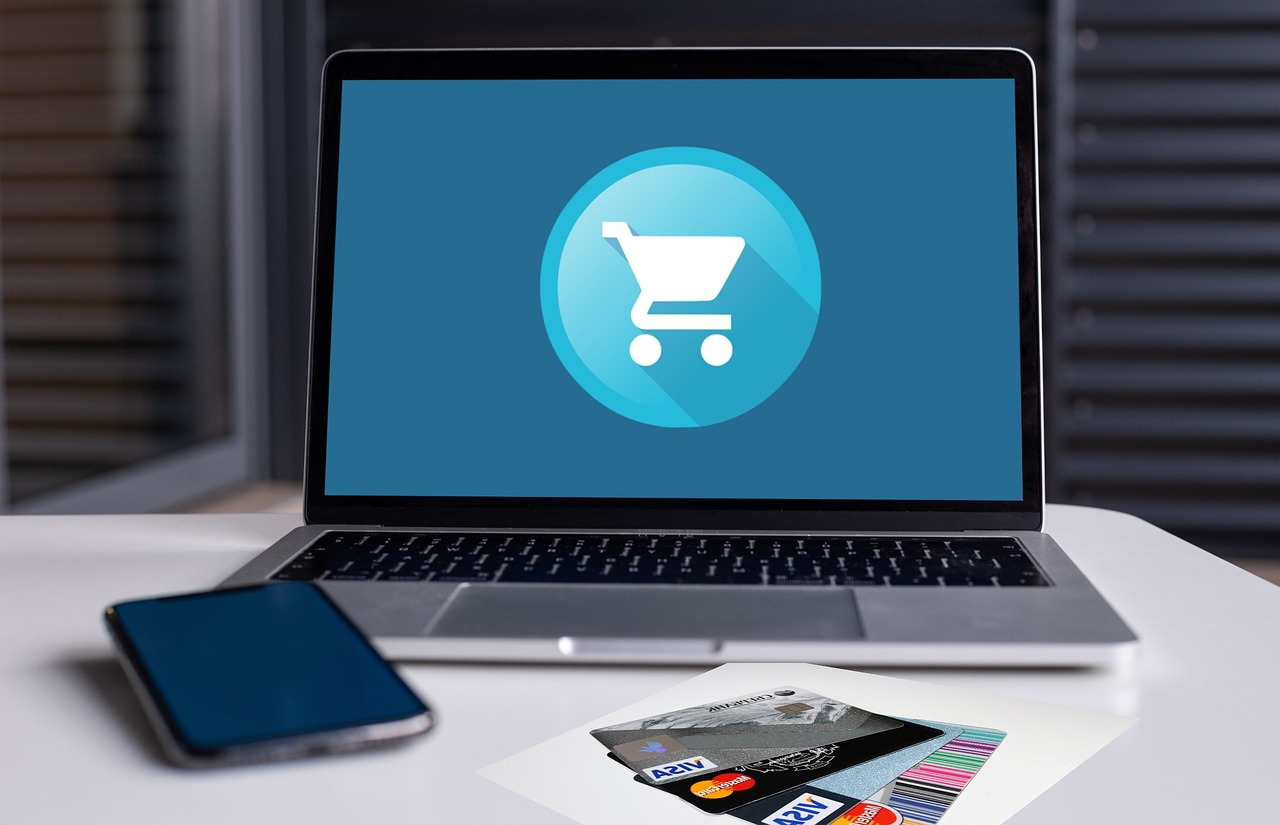 Image source: Pixabay.com
In today's dynamic and fast-paced world of e-commerce, the journey from a potential lead to a satisfied customer is riddled with challenges, one of which is the issue of cart abandonment. When a customer places an item in their online shopping cart and leaves without purchasing, an opportunity is lost, a lost lead that could have transformed into a loyal buyer.
This frustration of witnessing potential buyers abandon their shopping carts midway through the purchasing process is all too familiar to online retailers and is a significant threat to a business's sales process, profit, and overall growth.
However, amidst these lost leads lies a remarkable opportunity to salvage potential sales and enhance revenue streams. When you understand how to address this significant issue of cart abandonment and the right strategies for converting leads and enhancing customer engagement, you can tap into a wellspring of untapped potential and unlock opportunities to maximize your online business's success through increased e-commerce revenue.
With that in mind, this article aims to provide actionable insights and practical techniques to empower you to re-engage lost leads, guide them through the purchasing journey, and avoid cart abandonment. By delving into the intricacies of this prevalent issue, we will unravel the mystery behind abandoned carts and lost leads, shedding light on effective strategies to transform these missed opportunities (lost leads) into successful conversions.
Understanding Cart Abandonment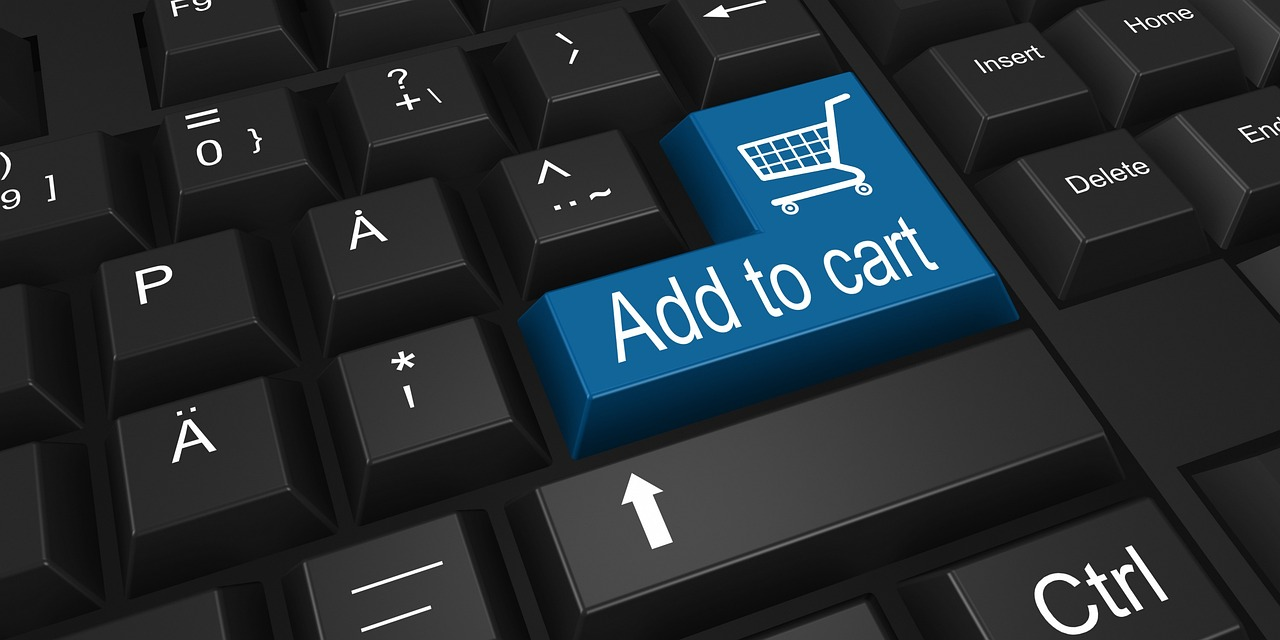 Image source: Pixabay.com
Cart abandonment occurs when a prospective customer adds things to their online shopping cart but does not go through with the purchase. This phenomenon holds immense significance in online shopping, directly impacting revenue and profitability. It's akin to having a customer eagerly browse through a brick-and-mortar store and select items of interest, only to walk out without making a purchase.
Research indicates that cart abandonment rates can reach as high as 70% across various industries. That is, seven of every ten potential customers interested in products might leave without converting into buyers. Such figures underscore the urgency of addressing this issue for businesses seeking to optimize their sales and marketing strategy to enhance customer satisfaction.
Actionable Strategies to Avoid Cart Abandonment
Why do potential customers leave their carts behind? The reasons are as diverse as they are telling. It can be because of unexpected costs, such as shipping fees or taxes that only become apparent during checkout, or a complicated process that demands excessive information or involves multiple steps.
In essence, numerous factors contribute to cart abandonment, each bearing its weight in discouraging qualified leads from completing their purchases. However, the underlying fact of the issue is that the reasons behind cart abandonment often revolve around the need for a frictionless, transparent, and user-centric shopping journey.
Therefore, by acknowledging and addressing these common stumbling blocks to seamless and frictionless customer experience, businesses can begin to decode the cart abandonment puzzle and develop strategies to reclaim those lost leads. Here are important actionable strategies that you can employ to curtail cart abandonment, avoid lost leads, foster trust, enhance your e-commerce lead generation and lead conversion process, and guide your leads through the checkout page.
Transparent Pricing and Shipping Costs
One of the foremost concerns that lead to cart abandonment is the surprise appearance of unexpected costs at the checkout stage. To counteract this, you must prioritize transparency in pricing. Display all costs, including shipping fees and taxes, upfront. You can also offer free or discounted shipping for larger orders to incentivize customers to complete their purchases.
Simplified and Intuitive Checkout Process
A convoluted checkout process can be a major turnoff for potential buyers, which causes you to lose leads. Streamline the process by minimizing the steps required to finalize a purchase. Implement guest checkout options to cater to customers who prefer not to create an account. Furthermore, as part of your lead conversion strategy, consider offering multiple payment options to accommodate diverse preferences.
Clear Return and Refund Policies
Concerns about return and refund policies can contribute to hesitation during checkout. Make sure your policies are clearly stated and easy to understand. Highlight hassle-free return processes and emphasize your commitment to customer satisfaction. This transparency can alleviate concerns and encourage customers to proceed with their purchases.
Optimizing the Shopping Experience
Beyond addressing specific concerns, optimizing the overall sales process is paramount. Seamless navigation, intuitive design, and responsive customer support can significantly reduce hesitations and improve a positive buying experience.
By focusing on user experience, you and your sales and marketing teams can build trust and loyalty with leads, resulting in a higher lead conversion rate and repeat business. A good customer experience will also birth word-of-mouth marketing, practically converting leads into sales reps who will tell others how good your products and services are.
Mobile Optimization for a Responsive Experience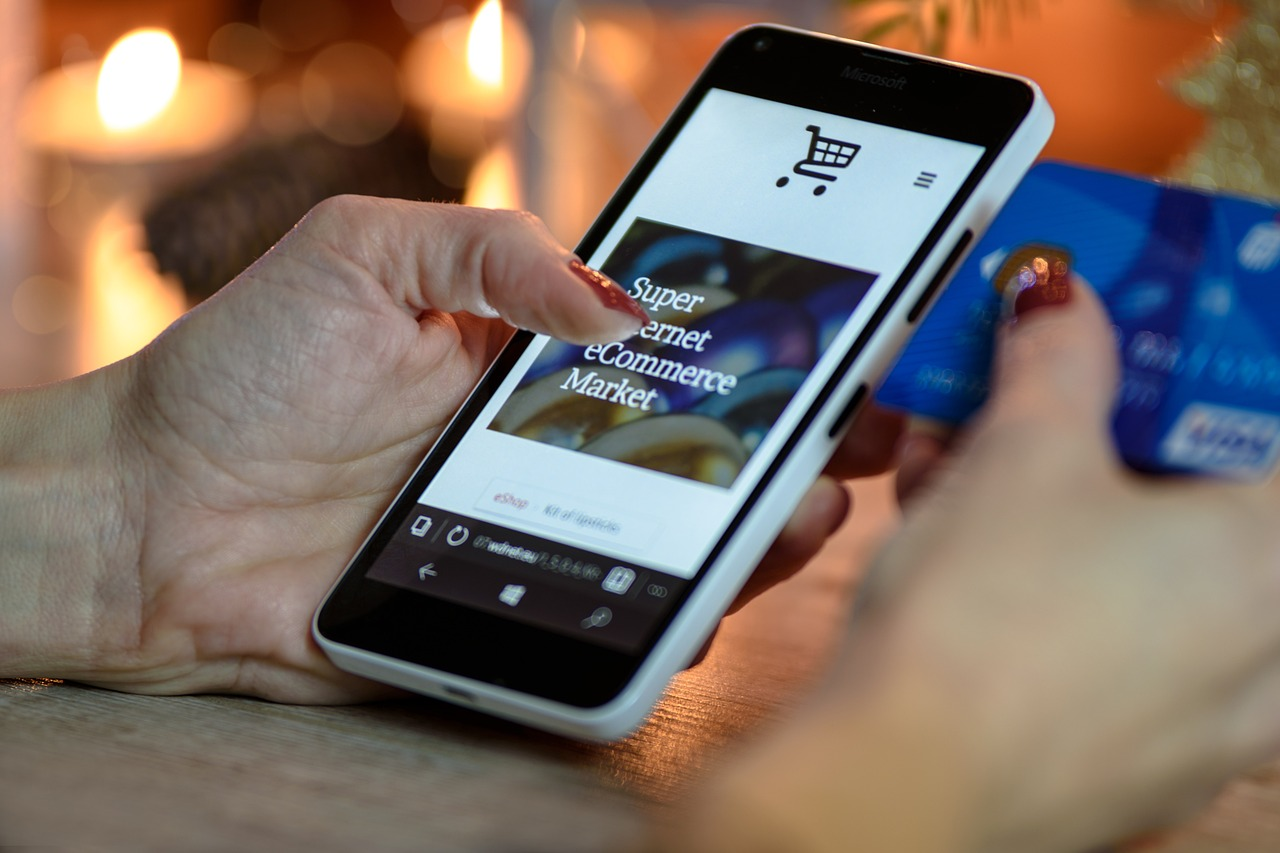 Image source: Pixabay.com
In an era where the use of mobile devices is quite popular, optimizing the checkout process for mobile users is paramount. It is indeed a brilliant lead generation and lead conversion strategy. A responsive design ensures potential buyers can navigate, select products, and finalize purchases effortlessly on their smartphones and tablets. This optimization enhances user satisfaction and captures sales from the growing mobile audience.
Implementing Secure Payment Methods
Security is a paramount concern for online shoppers. Highlight the security measures in place to protect their payment information and display recognized and trustworthy payment icons to assure customers that their sensitive data is safeguarded. This reassurance can alleviate anxieties and encourage them to proceed with their transactions.
Showcasing Customer Reviews and Ratings
Customer reviews and ratings act as social proof, instilling confidence in potential buyers. Showcase authentic testimonials from previous customers who have had good experiences with your products and services. This transparency lends credibility to your brand and products, nudging hesitant shoppers closer to purchasing.
Re-engagement Strategies to Convert Lost Leads
Lost leads represent a treasure trove of potential customers who, for various reasons, did not complete their intended purchases despite expressing their interest and even selecting their desired products with the intention of buying. Understanding the psychology behind their decision not to proceed with buying is pivotal in transforming these lost leads into actual buyers. This is because their deliberate interest signifies an intent to purchase, making them far more promising than casual browsers.
Therefore, by devising strategies for re-engaging and converting leads, businesses can harness this untapped potential and witness a substantial uptick in their lead conversion rate. Here are important re-engagement and conversion strategies that you can employ to re-engage lost leads and convert leads into paying customers
Personalized Email Reminders with Cart Contents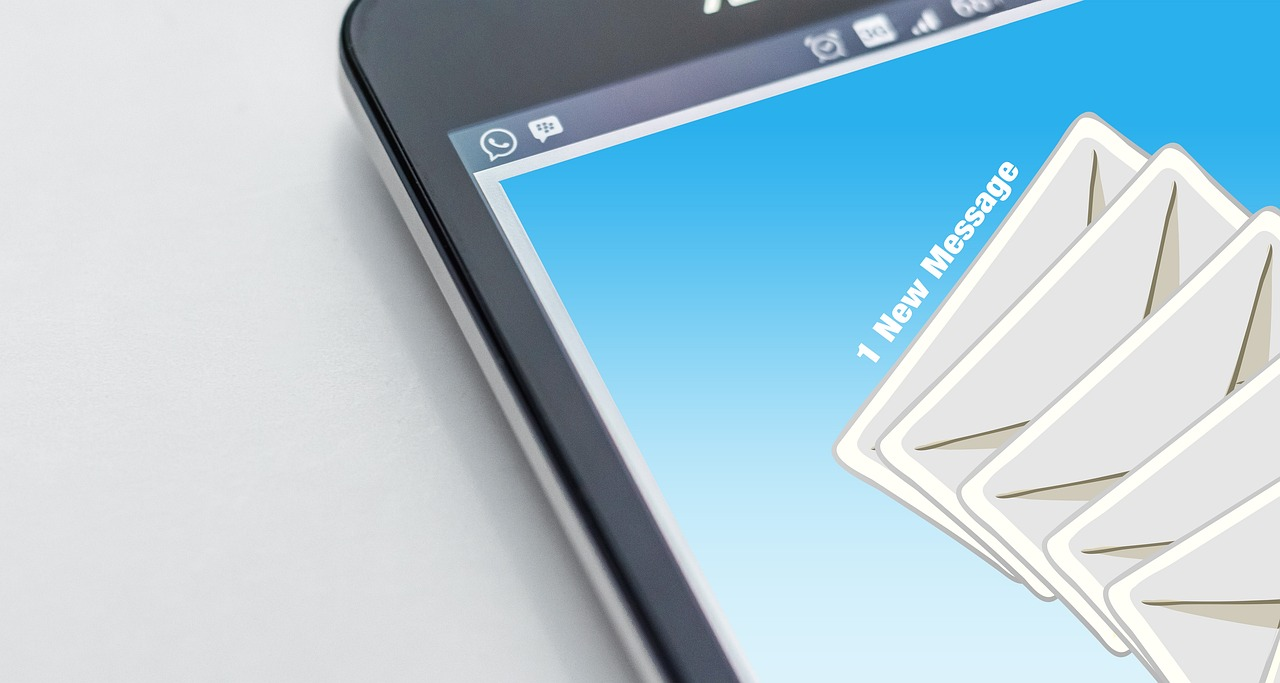 Image source: pixabay.com
Personalized email reminders can be a powerful email marketing tool in rekindling the interest of lost leads. Craft compelling messages that remind customers about the items they left behind in their carts. Include attractive visuals and a direct link back to their cart for seamless re-entry. This approach leverages familiarity and gently nudges them towards completing their purchase.
Targeted Ads Showcasing Abandoned Products
Extend the reach of re-engagement efforts through targeted advertising. Display ads showcasing the products left in the cart across various online platforms. Maintaining consistency in the visuals and messaging reinforces the product's appeal and increases the likelihood of conversion.
Re-targeting Campaigns Across Platforms
Implement cross-platform re-targeting in your lead generation campaigns to meet potential buyers where they are. You can leverage social media platforms, search engines, and other digital spaces to remind users about their abandoned carts. This integrated approach increases the chances of re-engaging lost leads, regardless of their browsing habits.
Utilize Value-Based Messaging and Incentives
Value-based messaging is a linchpin in re-engagement efforts. Craft messages that highlight the benefits and value of the products left behind. Address pain points and showcase how these items can enhance the customer's life. Additionally, consider offering incentives such as limited-time discounts or exclusive offers to sweeten the deal and encourage swift action.
Suggesting Related Products Based on Past Interactions
Personalized recommendations are a game-changer when re-engaging lost leads or converting leads. By analyzing a customer's past interactions and purchase history, you can intelligently suggest related products that align with their interests. This not only enhances their shopping experience but also increases the likelihood of enticing them to revisit their abandoned cart and explore complementary offerings.
Offering Exclusive Discounts Aligned with Customer Preferences
Exclusive discounts tailored to a customer's preferences can be a potent motivator for a lost lead. Imagine receiving an email containing a discount code for the items you left behind. This kind of personal touch demonstrates that you value their business and are willing to incentivize their return. Such discounts can act as the final push needed for converting leads into satisfied customers.
Leveraging Behavioral Data for Personalization
Potential buyers' behavior holds valuable insights that can unlock the mystery behind cart abandonment. You can employ data analytics tools to analyze their interactions, from the products they view to the stages of the checkout process they abandon.
By delving into their actions and interactions on your e-commerce platform, you gain a deeper understanding of the reasons behind their decisions. This understanding is instrumental in lead scoring, helping you determine potential quality leads and crafting effective strategies to address their concerns and guide them toward completing their purchases.
That is the beauty of behavioral data: its ability to inform targeted strategies. Armed with insights into customer preferences and pain points, you can craft re-engagement messages that directly address their concerns. Whether through personalized email reminders or re-targeting ads showcasing abandoned products, tailoring these strategies increases their effectiveness. It resonates with customers on a deeper level.
Conclusion
Lost leads are not just missed opportunities but windows into untapped potential. In other words, converting leads is not just about salvaging sales; it's about fostering connections, building trust, and optimizing the shopping experience to transform hesitant browsers into enthusiastic patrons.
In this article, we have discussed the fundamentals, causes, and solutions to cart abandonment. We have also discussed important re-engagement strategies that you can employ to recapture lost leads and ultimately improve your sales. From understanding the nuances of cart abandonment to harnessing the power of behavioral data and personalization, the strategies outlined in this article offer a comprehensive approach to converting leads into loyal customers.
The strategies discussed in this article serve as a foundation that can pave the way for a more seamless and rewarding customer journey, ultimately redefining your sales funnel and how lost leads can be converted into loyal buyers. By integrating these strategies into your e-commerce arsenal, you're not only enhancing the conversion process and making more sales, but you're also shaping a future where your brand thrives amidst evolving trends and customer expectations.