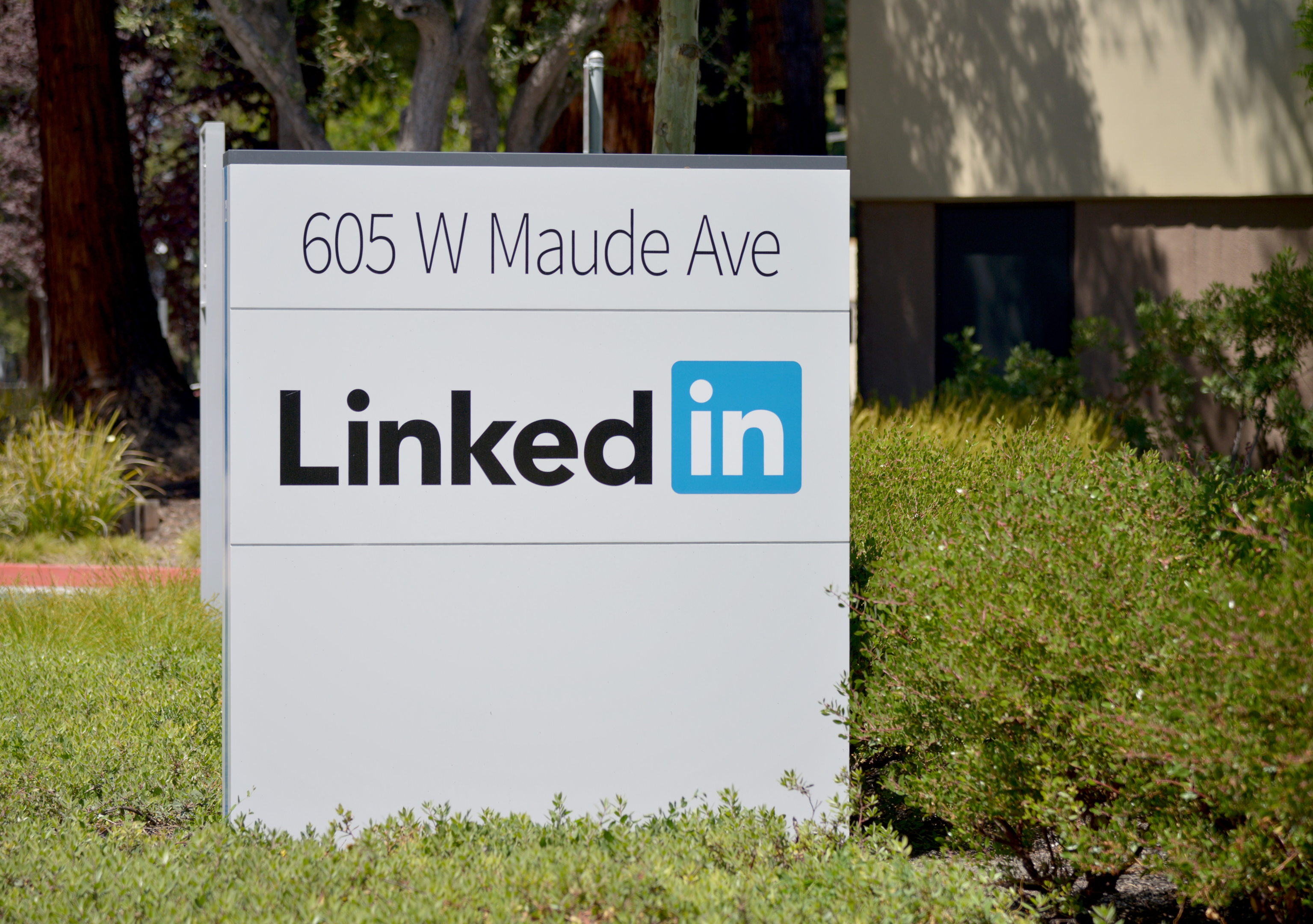 Source: Unsplash.com
LinkedIn is known for its professional networking space, so B2B brands leverage this social media platform for lead generation. LinkedIn lead gen is achieved when brands implement marketing approaches to connect with clients. Several startups utilize this lead generation tactic to build a network or community that will boost brand awareness.
With 700 million active social media users on LinkedIn, brands consistently drive revenue through LinkedIn lead gen by solving the target audience's problems. As a startup, generating leads and building a perfect strategy is essential for growth; you can achieve this through on site marketing efforts and sales.
There are strategies to follow when finding potential customers on LinkedIn. First, you must identify who your target audience is and what insights they have before carrying out any lead generation strategies.
Benefits of LinkedIn Lead Gen
Most businesses thrive on generating qualified leads to make sales; by doing so, you need to provide value and connect with your target audience. That way, they understand your brand's value propositions. The importance of LinkedIn lead generation is highlighted below:
Cost-effectiveness
LinkedIn lead generation is cost-effective with the right marketing tools. It will help businesses plan their cost marketing budget and advertising expenses. Creating high-quality content is a cost-effective lead generation because this quality content holds incredible value channeled towards proffering solutions for your audience.
Content marketing on LinkedIn lead gen is a gradual process because it requires proper planning for crafting engaging pieces for potential leads. Tips for LinkedIn cost-effective lead generation include:
Connecting with B2B industry owners or CEO
Displaying ads campaigns on LinkedIn
Host workshops and webinars
Offer free trials and demos for people in your network.
Generate Brand Awareness and Visibility
How well your brand is known on LinkedIn through your target market is most important. LinkedIn helps brands to reach a wider audience because you are always on their faces, and they can quickly think about you when they want to make purchases. Brand visibility promotes credibility and reputation within your niche.
Leveraging social media marketing for brand visibility is the first step to generate more leads. LinkedIn lead gen is not only about finding new leads; some tips are used to build brand awareness.
Creating quality content for LinkedIn might include links, images, status updates, videos, etc.
Joining LinkedIn groups and communities.
Motivating employees to engage in your content.
Understanding the difference between a personal and professional profile
Increases Sales and ROI
Most B2B marketers spend 55% of their marketing budget on lead generation. Sales of products tend to increase, thereby increasing profit margin. Also, marketers spend time measuring their investment return on any marketing strategy. They use ROI to validate lead generation tactics. ROI is essential for marketers on LinkedIn for the following reasons:
It helps them determine how to maximize their budget.
It helps them assess their marketing strategies' effectiveness and identify the areas where they lag.
It helps marketers reallocate their budget to the most pressing lead generation strategy.
It Helps You Target Desired Customers
Targeting customers on LinkedIn towards specific groups such as education qualification, job title, member skill or demographics to reach people likely to make purchases enables marketers to create more effective campaigns. You can easily. You can then decide where to make more sales for your business.
To reach your desired audience for LinkedIn lead gen, embarking on ad targeting is crucial. Best practices for ad targeting include:
Building online audience
Utilizing audience templates
Avoid hyper targeting
Increasing your reach through customized targeting option
Tailor your content to your audience.
It Helps You Collect Prospect Information
LinkedIn bio displayed value propositions about an individual on their profile pages. Marketers leverage this lead generation methods for outreach purposes. Several LinkedIn lead gen forms are used to access information about potential leads. They include:
Using the phone number finder tool.
Using a reverse email lookup tool.
Review lead's social media profile.
Checking on the business website for contact information.
Investing in a B2B lead database tool.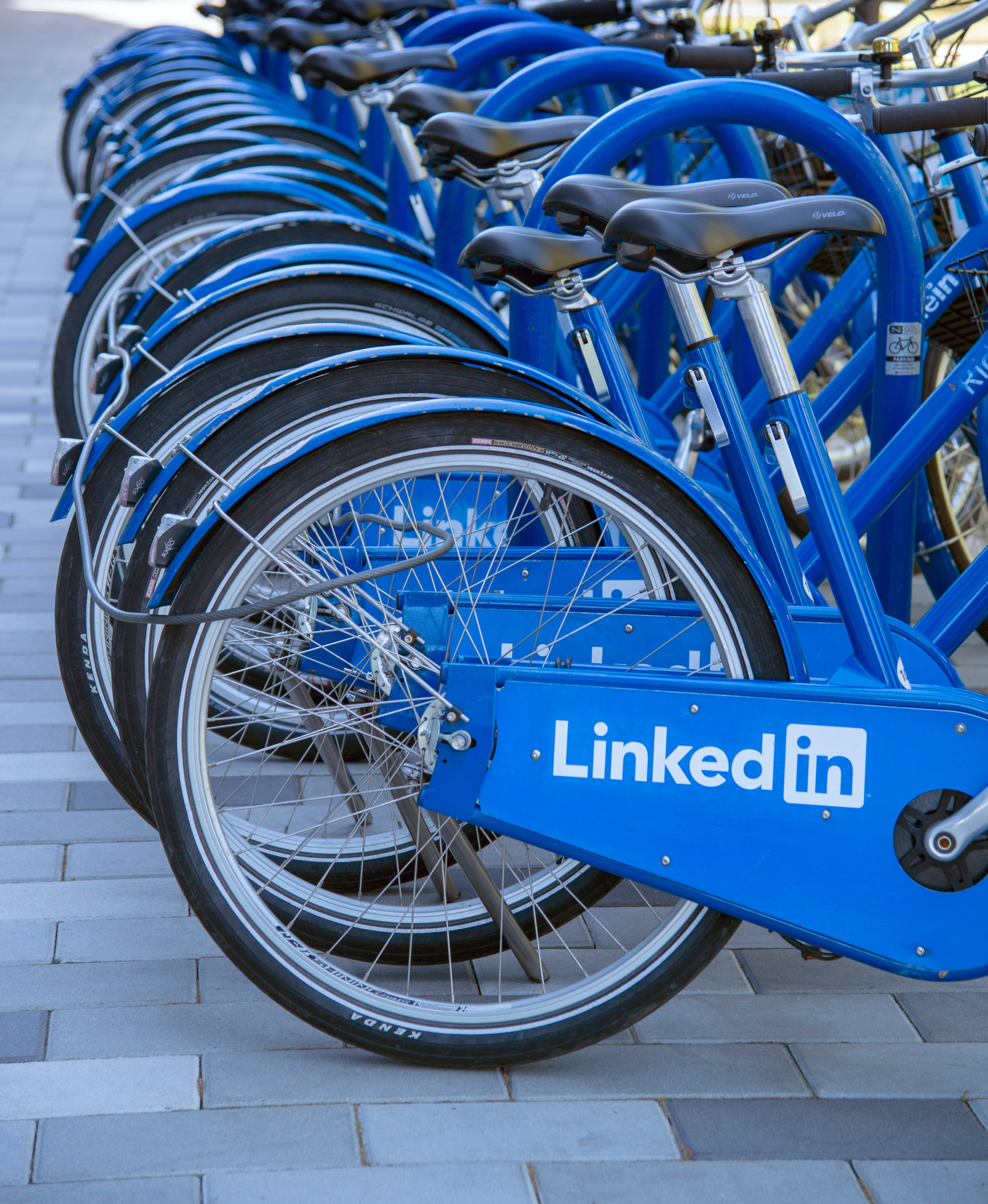 Source: Unsplash.com
Best Lead Generation Strategies For Startups
Upcoming businesses must take hold of these strategies because the digital market is competitive, and businesses are looking for the most effective means to generate leads. LinkedIn lead gen is as important as other social media forms because it aims to convert your network connection into customers. Below is a list of the best lead generation strategies to carry out on LinkedIn:
Create A Strong Lead Magnet
Lead magnets are resources made available to clients in exchange for their personal information. This LinkedIn lead gen strategy may include resources such as ebooks, templates, white paper, coupon codes, webinar invites, etc. It creates an impact because your brand offers value to captivate people in your network.
Before you can create a lead magnet, there are basic steps you need to follow such as:
Defining your audience and goals: This can be achieved by understanding their pain points and implementing ways to solve their challenges. Also, defining your marketing goal may include building awareness, generating interest, qualified leads or nurturing relationships.
Choose the suitable format for your content; these formats should align with your audience's preference. That way, you grow your LinkedIn lead gen.
Design and deliver your LinkedIn lead gen magnet effectively. You can choose a suitable time or placement for your offers.
Finally, optimize your lead magnet for higher conversion.
Create an Outreach System
Outreach is an excellent way to build relationships and is the easiest way to connect with your potential customers. There are several ways to reach prospective on LinkedIn lead gen forms. They include
Cold calling
Sending direct messages on LinkedIn invite
Email messaging
Direct mailing to the lead's address
An ideal LinkedIn outreach message should fetch good results and responses from the client. To successfully grab the attention of a client and compel prospects to read your messages, there are LinkedIn lead generation strategy to help you craft eye-catching messages;
Find commonalities between you and the prospects and leverage on that.
Look for prospects with LinkedIn mutual connections and ask for recommendations.
Keep the message short and simple because prospects only have a little time to go through a long epistle.
Share portfolio or social proof to enable clients to find credibility with your brand.
Personalize LinkedIn lead gen outreach messages rather than generic content.
Organize LinkedIn lead gen messages using templates.
Create Landing Pages
Landing pages are a practical LinkedIn lead gen approach because they speak directly to your prospects and compel them to want to know more about your brand. A landing page gives your existing customers a sneak peek of your business and what they stand to gain when they eventually take action. A landing page has the highest conversion rate of 23%, according to an Omnisend study.
To create a landing page for LinkedIn lead gen:
Sign into your campaign manager account.
Select landing page options on the dropdown menu.
Select the template of your choice and click next in the lower left corner of the page.
Enter the landing page name, complete the setup, and add header, description, people and company overview.
Click Publish.
Embark on an SEO campaign
Utilize search engine optimization campaigns to boost your brand's visibility. You need to understand how search engines work to enable you to create an effective content marketing strategy to get your brand on to SERPs. Most big businesses leverage e-commerce lead generation services or other multiple techniques for SEO benefits.
To convert leads on Linkedin using SEO, you need to attract visitors to your website; you can achieve this with the tips below:
Conducting keyword research for your niche, you can use tools like Moz, SEMrush, and Google Keyword Planner.
Optimize your website structure for both users and search engines for easy navigation.
Create content of high quality and value for users.
Improve page speed and mobile-friendliness
Build backlinks from websites with authority
Monitor and measure your results.
Use LinkedIn ads and Sponsored Content To Reach Leads
In LinkedIn, B2B marketers thrive through organic and paid ads. Investing in LinkedIn lead gen is worthwhile. Advertising and using a sponsored solution to reach specific audiences based on your industry is paramount.
You can utilize these LinkedIn-sponsored ads to boost your best-performing post. You can test various ad formats and identify the best for your brand. You can use ads management tools like HubSpot to create, organize and execute advertising campaigns.
Join LinkedIn Groups and Communities
Interacting with prospects on social platforms through groups and communities relevant to them has proven to be a means to lead generation strategy. Groups share updates and topics that will impact individuals, solving problems and recommending brands for projects. Discover common industry issues and encourage discussions. LinkedIn lead gen can be obtained from these groups effectively.
Conclusion
Most people need to pay more attention to the power of LinkedIn lead generation for startups. LinkedIn has pre-built audience templates to help new businesses cater for their audiences; this will help them learn more about their audience interest. LinkedIn lead gen is an effective tool for new businesses wishing to excel in this modern digital space; utilizing a well-designed approach can help startups grow their business.