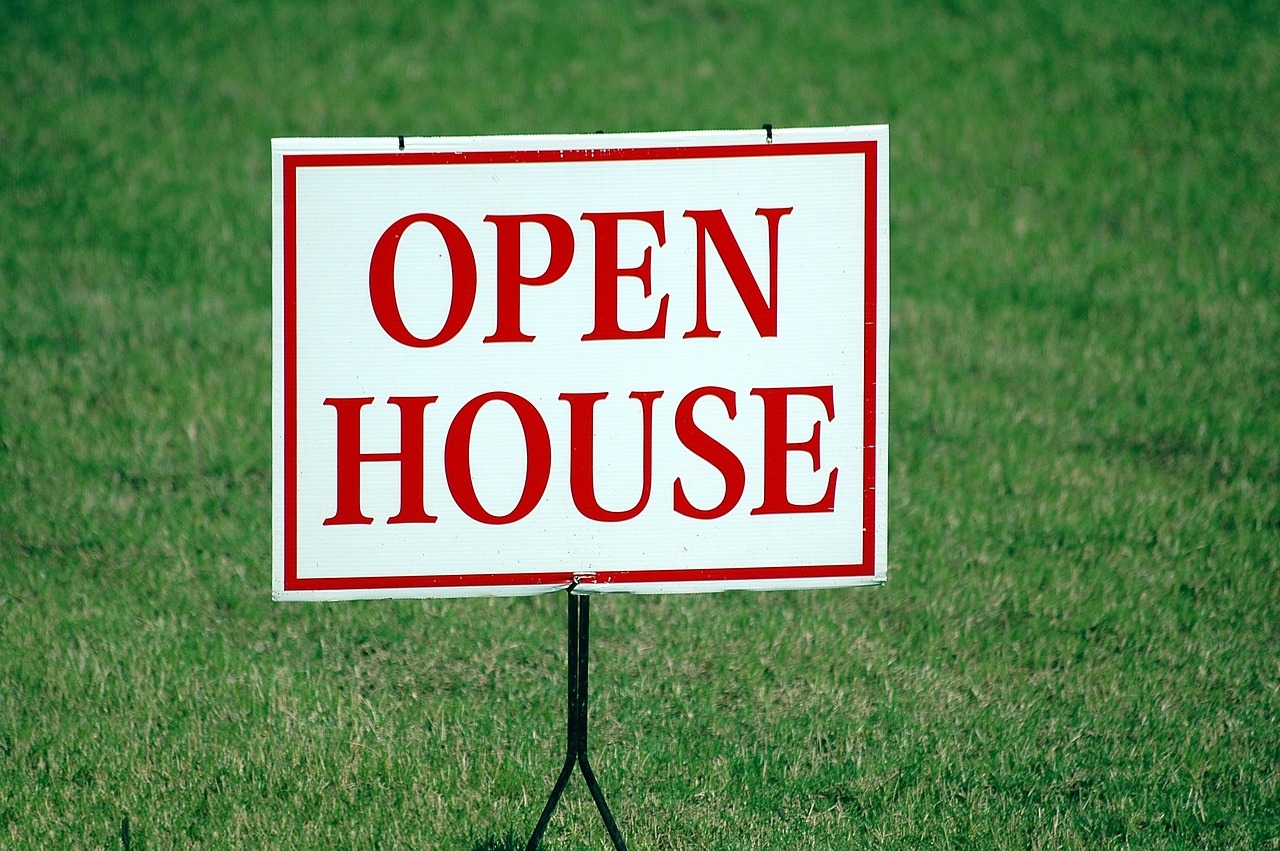 Image source: Pixabay.com
Open houses have remained a venerable tradition in real estate. As a pivotal tool for building connections, these events hold significant importance in real estate as they offer a unique opportunity for direct engagement between sellers and potential buyers. They also play a crucial role in lead generation, which is paramount in this fiercely competitive real estate market.
However, while open houses may be a valuable tool in real estate, it would not be an effective tactic if it is not harnessed properly to capture and connect with quality leads. Hence, in the midst of this highly competitive real estate market, the skill to efficiently capture leads during open house events can provide a substantial advantage.
In view of this, this article will delve into the effective strategies for quick lead capture at open houses. By implementing these effective tactics, you'll host successful open house events, capture high-quality leads, and ultimately convert them to buyers. Let's explore these effective tactics and strategies in detail.
Effective Open House Tactics For Lead Capture
Open house events offer a unique setting where real estate professionals can interact directly with potential buyers. This face-to-face interaction offers the opportunity to establish rapport, address queries, and mitigate concerns in real time. It facilitates a connection with potential buyers, the collection of vital contact information, and the cultivation of relationships that have the potential to culminate in successful transactions, especially in a fiercely competitive market.
In summary, open houses unquestionably hold a valuable place in the real estate toolkit. However, it can be an ineffective tool if it is not wielded adeptly to capture and engage high-quality leads. The ability to capture leads efficiently can set you apart from other agents. It allows you to secure potential buyers before your competitors do. Here are effective tactics for open house lead capture:
Preparation
Preparation is a foundational element that shouldn't be overlooked in your open house idea. It is essential for making a positive impression, showcasing the property effectively, and attracting potential buyers (leads). It also influences your chances of a successful sale.
Careful preparation ensures the property is in its best possible condition. This enhances its visual appeal and increases the likelihood of attracting interested buyers who can envision living there. It demonstrates professionalism and attention to detail, which can instill confidence in open-house visitors. Here are key points to consider as part of your preparation:
Selecting the Right Property
Before an effective and successful lead capture process, you must first ensure that you have the right property to showcase. The property you choose is crucial in attracting potential buyers and generating leads. Consider the following criteria when selecting a property:
Location: Opt for properties in desirable neighborhoods with good amenities and schools, which tend to attract more potential buyers.
Market Trends: Analyze current market trends to identify properties in demand. Understanding your target audience's preferences is vital.
Curb Appeal: Properties with eye-catching curb appeal, well-maintained exteriors, and appealing landscaping are more likely to draw in attendees.
Scheduling the Event
Timing is everything when it comes to open houses. Selecting a suitable date and time can significantly impact the number of leads you capture. Here's how to schedule your open house effectively:
Weekend Advantage: Most open house events are held on weekends when potential buyers have more free time. Saturday or Sunday afternoons are often the ideal choices.
Avoid Holidays: Ensure your chosen date doesn't coincide with major holidays or local events that might divert attention from your open house.
Property Preparation
Once you've identified the perfect property and scheduled the event, it's time to prepare the home for showcasing. This step can't be overstated in its importance. Here's how to get the property ready:
Staging and Presentation: Professional staging can make a property desirable to potential buyers. Consider hiring a stager to arrange furniture and decor in an inviting way that highlights the property's best features.
Cleaning and Decluttering: A tidy and clutter-free home is crucial for making an excellent first impression. Clean every nook and corner, remove personal belongings, and ensure the place is clean.
Marketing and Promotion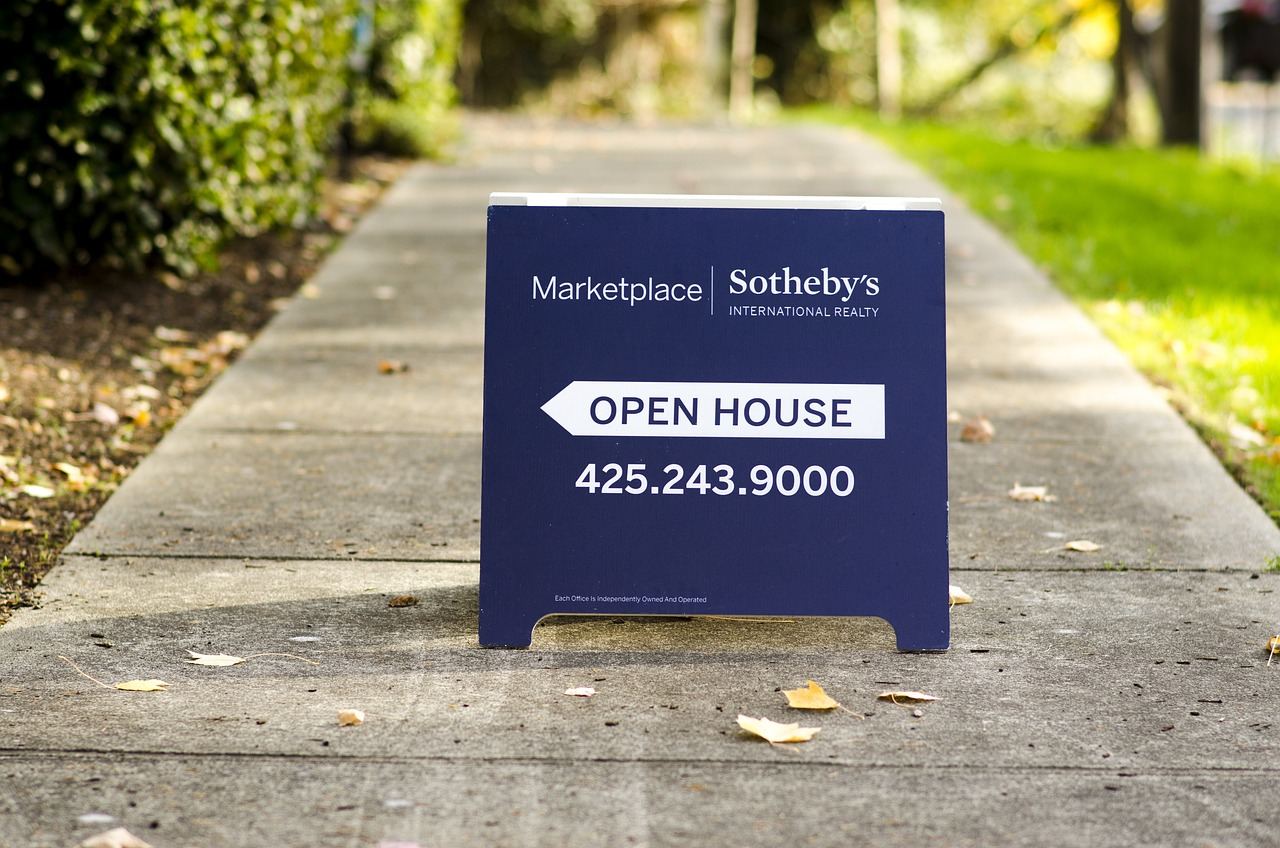 Image source: Pixabay.com
Marketing and promotion are important and effective tactics. They are essential components that not only attract visitors but also create excitement, provide essential information, and contribute to a positive perception of the property.
Promotion creates awareness about the event, attracting a larger pool of potential buyers, and strategic marketing builds anticipation and excitement around the event. It sets your open house apart, highlighting unique selling points and making the property more attractive to buyers.
Also, promotion and marketing strategies can be tailored to reach different demographics and buyer profiles, ensuring that the open house appeals to a wide range of potential buyers. Here are some crucial elements to think about as part of your marketing and promotion strategy:
Creating Enticing Marketing Materials
Effective marketing materials are your secret weapon for drawing potential buyers. Here are some effective tactics:
High-Quality Photos and Virtual Tours: In this digital age, visuals matter immensely. High-resolution photos and immersive virtual tours give potential buyers a realistic property preview. Professional photography and virtual tours can help your listing stand out.
Eye-Catching Flyers and Brochures: Design visually appealing flyers and brochures highlighting the property's key features. Include high-quality images, property details, and contact information to pique attendees' interest.
Online Promotion
The internet is a very effective tool for reaching a broad audience. It is, in fact, indispensable in this digital age. Here's how to leverage it effectively:
Leveraging Real Estate Websites: List your open house on popular real estate websites and platforms such as Zillow, Realtor.com, and Redfin. These platforms have a vast user base actively seeking properties.
Social Media: Create awareness with social media by sharing information about the event on various platforms like Facebook, Twitter, Instagram, etc. Share high-quality photos, virtual tours, and engaging content to attract potential buyers. Consider using targeted advertising to reach specific demographics.
Neighborhood Outreach
Don't underestimate the power of local connections and word-of-mouth marketing. Engaging with the neighborhood can yield excellent results. Consider:
Inviting Neighbors to Create Buzz: Invite neighbors with a personal touch, such as handwritten invitations. Engaging with the local community can create excitement and encourage them to spread the word to friends and family who may be interested.
Utilizing Community Bulletin Boards: Many neighborhoods have community bulletin boards, both physical and online. Post information on these boards to reach a local audience.
Lead Capture
Lead capture is a crucial aspect of the open house process. It helps you identify individuals who have shown genuine interest in the property. These are potential buyers who are more likely to be serious about purchasing.
Furthermore, effective lead capture lays the essential groundwork for fostering relationships with these prospective buyers. The contact information acquired during the event is a valuable bridge to reach out to visitors after the event concludes.
This post-event interaction offers a golden opportunity to nurture their interest, furnish them with additional property details, and address any inquiries or reservations they may harbor. By engaging with them after the event, you can cultivate a connection that may culminate in successful real estate transactions. Here are some effective tactics for lead capture:
Welcoming and Engaging Visitors
Creating a welcoming atmosphere is critical for attracting leads. Here's how to make potential buyers feel comfortable and engaged:
Friendly and Approachable Demeanor: Greet attendees with a genuine smile and a welcoming attitude. Approachability goes a long way in making visitors feel at ease.
Greeting Techniques: Use open-ended questions to initiate conversations. For example, ask visitors what they want in a home or what attracts them to this property. This encourages dialogue and provides valuable insights.
Engagement: Engage with visitors to build rapport. Ask questions, listen to their needs, and offer relevant information. This can encourage them to share their contact details willingly.
Sign-In Process
Collecting visitor information is crucial for lead capture. Here's how to manage the sign-in process effectively:
Utilize Guest Lists: Maintain a guest list to keep track of attendees. This list is a valuable resource for follow-up and ensures that no potential leads slip through the cracks.
Sign-In Sheet: Have a sign-in sheet at the entrance where visitors can provide their name, email address, phone number, and any specific preferences or questions. Make it easy for them to leave their information.
Digital Sign-In/ Lead Capture Form: Consider using digital sign-in methods like a tablet, smartphone apps, or an online lead capture form. These streamline the process and make it easier to collect visitor data.
Utilizing Technology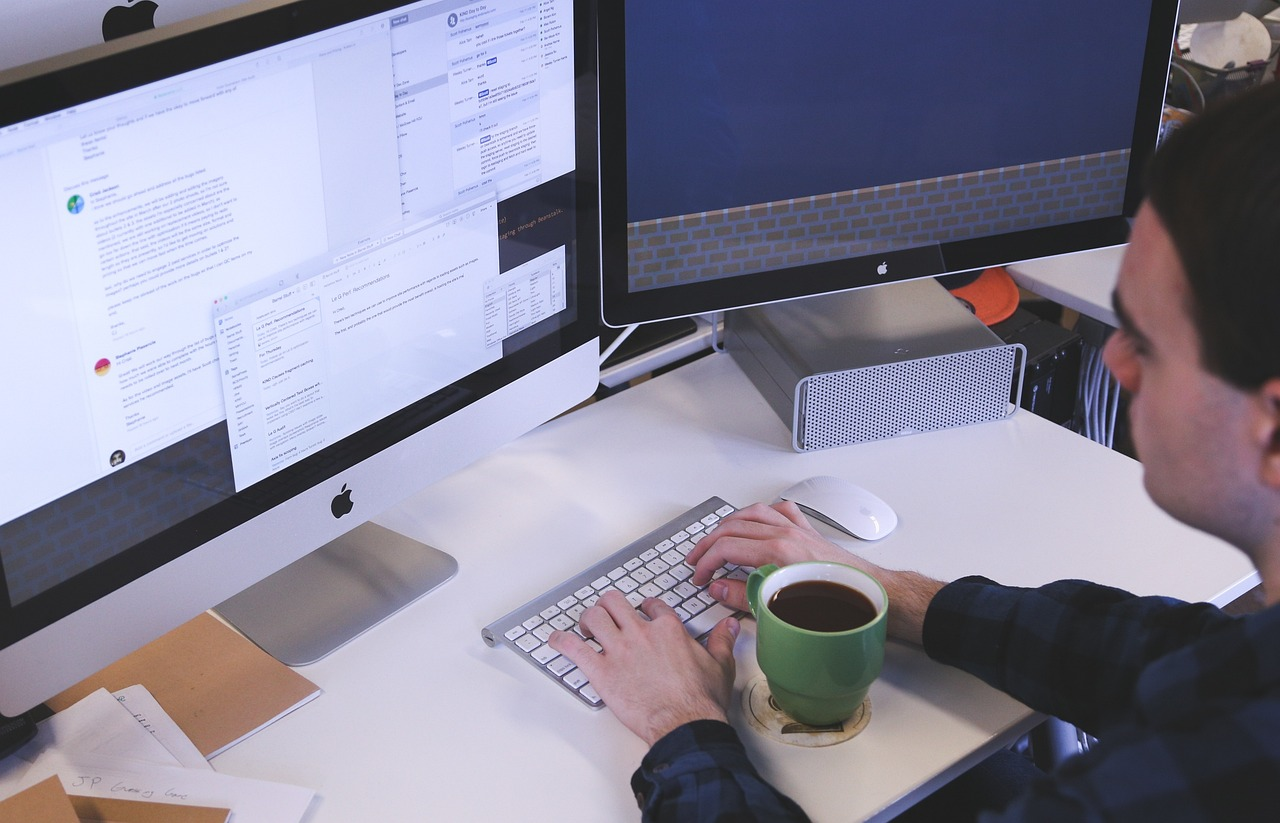 Image source: Pixabay.com
Embrace technology to enhance lead capture efforts. Here are some effective tactics:
Tablet or Smartphone Apps for Lead Capture: Use dedicated apps to input visitor information directly into your database. This simplifies lead generation, reduces the chances of manual errors, and speeds up data entry.
QR Codes and Email Sign-Up Forms: Place QR codes strategically throughout the property, linking to email sign-up forms or lead capture forms. This allows interested attendees to provide their contact details digitally.
CRM System: Utilize a CRM system to efficiently organize and manage your leads. This helps you keep track of interactions and automate specific follow-up tasks.
Feedback Forms: Provide feedback forms or surveys that visitors can fill out. Include a section for them to leave their contact information, making it part of the feedback process.
Offering Incentives
Entice potential leads to share their information willingly by offering incentives. Here are some effective tactics:
Contests, Giveaways, or Exclusive Access: Consider holding a contest or giveaway with enticing real estate or home improvement prizes. Additionally, grant exclusive access to valuable resources or guides in exchange for contact information.
Freebies: People are more likely to engage when they perceive value in return. Freebies create a sense of reciprocity, making attendees more willing to share their details.
Privacy Assurance: Assure visitors that their contact information will be used only for follow-up related to the open house and not for unrelated marketing purposes. Respect their privacy and preferences.
Effective Follow-Up Strategies
Lead capture does not end with lead generation. After lead capture, it is essential to promptly follow up with leads, whether through personalized emails or phone calls. Prompt follow-up demonstrates your commitment and responsiveness. It keeps the potential buyers engaged and interested in the property.
The truth is, in this competitive real estate market, timely follow-up can give you an edge over other real estate agents. If potential buyers are considering multiple properties, being the first real estate agent to provide information and assistance can make a difference. Real estate decisions are often not made hastily; maintaining contact lets you stay on their radar as a trusted resource.
It's an opportunity to address any questions or concerns they may have that arose during their visit to the open house. It is an opportunity to provide additional information, such as property details, neighborhood insights, financing options, and market trends, which can further educate and influence their decision. Here are some essential follow-up strategies to employ:
Promptly Following Up with Leads
Timing is crucial in follow-up. To maximize your chances of converting leads, adhere to the "24-hour rule". Contact leads within 24 hours of your open house. This demonstrates your commitment and keeps your property fresh in their minds.
Personalized Communication
Generic follow-ups may not yield the best results. Reference specific aspects of the property that interested each lead during the event. Personalized messages show that you value their unique needs and preferences.
Drip Email Campaigns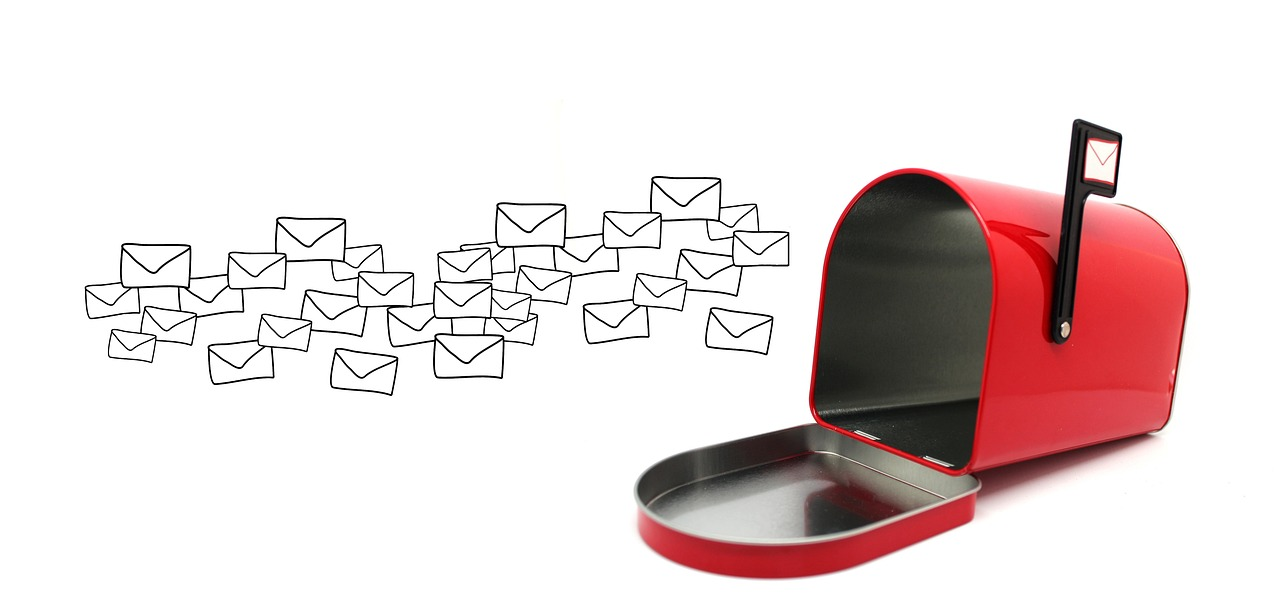 Image source: Pixabay.com
Maintain engagement with your leads over time with well-planned drip email campaigns. Create a series of informative and engaging emails that provide value to your leads. Share market updates, home-buying tips, and property listings to keep them interested in your services.
Leveraging Customer Relationship Management (CRM) Software
Organize and streamline your lead management efforts with CRM software. A CRM system allows you and your sales team to efficiently manage leads, track lead information, and qualify leads. You can set reminders for follow-ups, categorize leads, and access valuable insights to refine your strategy.
Conclusion
In this article, we have delved into the fundamentals and significance of open house events in real estate and explored essential strategies for maximizing lead capture during these events. As we have discussed, the journey to successful lead capture begins with meticulous preparation, where the choice of property, event timing, and property presentation all play pivotal roles. Effective marketing and promotion are also fundamental components of your preparation. These elements create the buzz and excitement that draw prospective buyers to your event.
While adequate preparation and effective marketing are essential, they are not sufficient for successful lead capture. To truly excel in lead capture, warm and engaging interactions are crucial. Combining these interactions with a seamless sign-in process and strategic use of technology sets the stage for gathering essential lead information. Also, offering incentives can further motivate potential buyers to share their contact details willingly.
But the journey doesn't end with lead capture. The true essence of lead capture lies in the follow-up through prompt and personalized communication. Proper follow-up is the key to establishing a connection with and nurturing the leads you've captured, ultimately increasing the likelihood of conversion. By adhering to these strategies, you not only achieve efficient lead capture and generate more leads, but you will also foster relationships that have the potential to culminate in successful real estate transactions that will raise money or revenue.
Related Posts
Image source: Pixabay.com In today's highly competitive and rapidly evolving digital marketplace, the quest for successful online marketing has become paramount for businesses seeking to thrive and...
The act of converting a visitor into a lead on your website doesn't mean you have sales ready leads. It is just the beginning because leads are like raw materials in a factory. Leads will not make sales,...