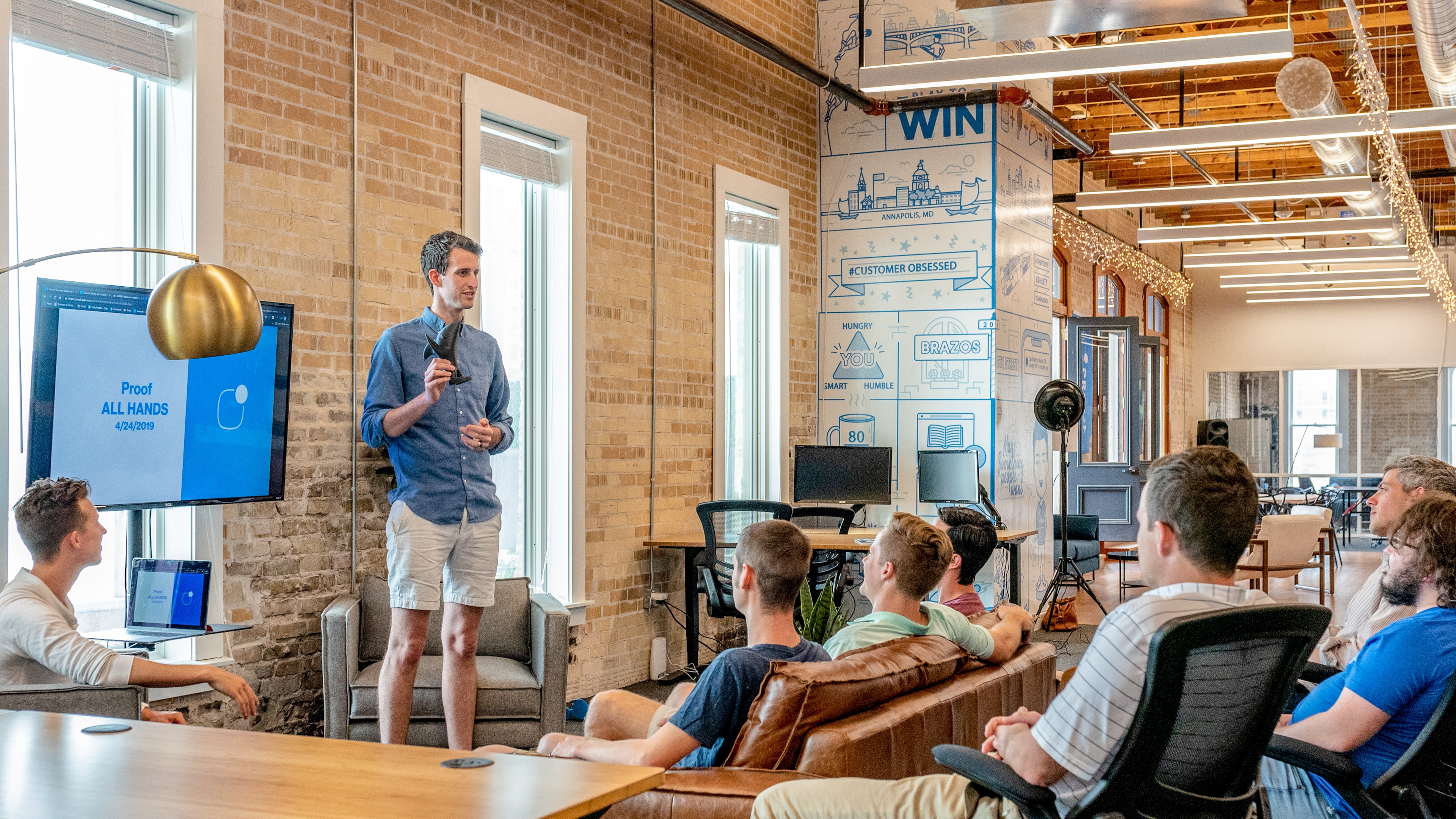 Source: Unsplash.com
Most lead generation strategies use content marketing to generate leads and improve brand awareness. Content is a powerful tool B2B and B2C businesses use to attract potential customers.
Content is King!
For lead generation to be effective, you must provide valuable and informative content, establish authority and build credibility while creating content. Most marketers and sales teams leverage this opportunity to skyrocket their digital marketing tactics for new leads. You can now tell that lead generation and content marketing are inseparable.
Content marketing is the X factor for any brand looking to grow its target audience. Content entices prospective leads and compels them to purchase or download an ebook, increasing ROI. Experts plan and manage what type of content can boost lead generation and how to implement them in marketing campaigns. Let's explain what content marketing lead generation means and how content techniques impact lead generation campaigns.
Content Marketing Definition?
Content marketing involves the use of content, either written or visual, for the sole aim of attracting customers to your business. Content involves proper planning, budgeting, creating and execution via different social channels like podcasts, press releases, prints, apps, etc.
Creating content to sell a product or render a service may be ineffective for lead generation. Customers want to gain value and solve their pain points to trust your brand, and you can achieve that by providing top-quality content that resonates with your audience or your target market.
Importance of content marketing strategy
It increases the conversion rate
It builds a solid relationship between brands and loyal customers.
It helps educate leads about your value proposition.
It creates a sense of community around your brand.
Content Marketing Types For Lead Generation
There are different types of content marketing; B2B OR B2C businesses incorporate effective lead scoring when acquiring sales qualified leads. Some common types include:
Video Content
Statista says the number of digital video viewers online is 3.1 billion. Since video marketing has become an essential tool for education, entertainment and communication, marketers and sales representatives are focusing on this strategy to generate leads.
Also, knowing what social media platforms are more effective for video advertising is most important because some social channels do not permit longer durations of video for communication. Thus, this can reduce the ROI.
In November 2022, a survey showed that 79% of respondents confirmed that YouTube is the most effective video marketing technique, followed by LinkedIn and Instagram. Brands may share their video links on other social sites like landing pages or websites.
Blog Content
Content is an inbound form of marketing that showcases creativity and skills regarding topics and objectives. Marketers use this content strategy to gain more leads. Articles, blog posts, and whitepapers are promoted using search engine optimization techniques to drive traffic and visibility. Using keywords, users can find content using search engine queries.
Social platforms are channels marketers use to promote their blog post content to drive traffic. A simple 5-step process used to create blog content marketing includes:
Defining your Target audience.
Define your objective and content format.
Generate topics that resonate with the audience and discuss them.
Create a content calendar for an easy workflow.
Test and measure your results.
Infographics Content
This type of content displays information and data for users to understand. It can be in graphics format, displaying pie charts, histograms, bar charts, etc. Most researchers or B2B businesses utilize this marketing content to buttress a point. It works well when trying to convince a lead who has yet to learn about a context or knowledge about your discipline.
Paid Ad Content
Paid ad content enables you to reach a wider audience beyond your reach. That way, it enables your brand to represent itself for awareness. Paid ad marketing is done on landing pages, sponsored content or social channels combined with inbound marketing for lead generation.
Podcast Content
Audio content continues to spike in the current age across platforms like Spotify and Apple. Businesses have begun creating and dispersing links to podcasts for users to interact while they engage in their daily activities.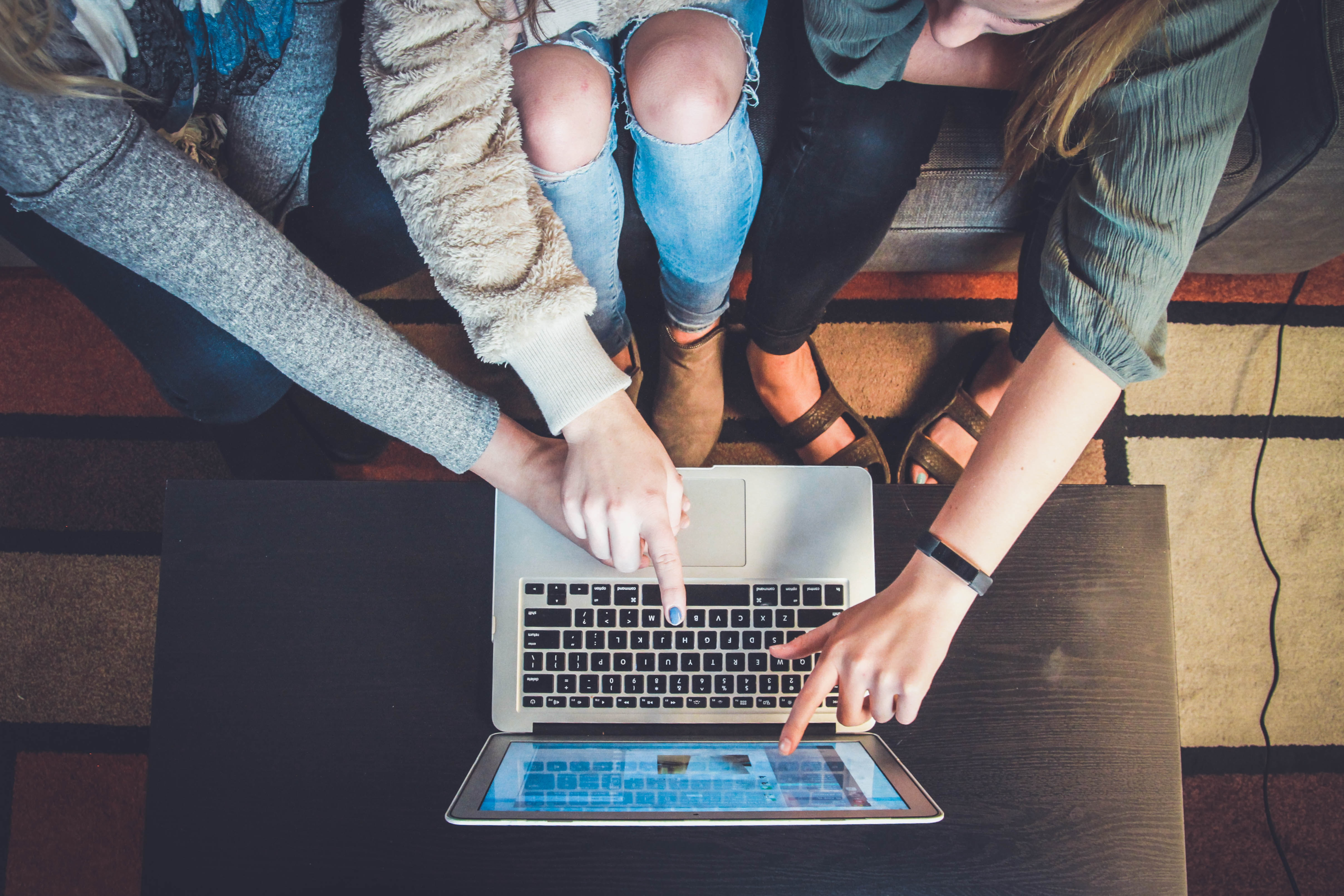 Source: Unsplash.com
What is Lead Generation?
Lead generation process involves converting prospective clients into loyal customers. Most lead agencies help businesses find ways and approaches to get people interested in their products or services using effective lead magnets to captivate their attention. However, the sales team uses different forms to achieve the purpose of obtaining qualified leads.
Some ways to generate leads include blog posts, ebooks, coupons, events, webinars, etc. There are two types of lead generation in digital marketing:
Inbound lead generation involves inbound marketing techniques to attract visitors to your website and convert them to leads—inbound marketing techniques such as website presentation, Blogging, SEO, webinars, and compelling call-to-action.
Outbound lead generation: This is a direct form of lead generation in which brands communicate to customers or sales qualified lead, converting them to loyal customers. This direct method is the quickest way to gain high quality leads because the sales team reaches out to more leads through cold calling, direct cold emailing and a pay-per-click approach.
Impact of Content Marketing on Lead Generation
There are many advantages to incorporating content into your lead generation strategy for effective results. No doubt customers want top quality or valuable content; by providing them with the information needed to solve their pressing needs, they gain trust and are compelled to take action. The impact of content for Lead generation includes:
Attracts Quality Leads: With top-notch content, you can easily attract quality leads that will increase ROI. People get attracted to things that interest them or solve their problems; leads are likely to convert when they find the final bus stop to their pain point.
Establish Brand Credibility and Authority: Brand credibility and authority are how consumers build trust in a brand. When a brand has an online presence, it is safe for potential customers to transact without fear of getting scammed.
Driving Engagement: Good content can drive organic traffic and increase engagement. Users thrive where there is value offering and can transact seamlessly. That is why content is essential to increase lead.
Cost-effectiveness: Content is an organic way used to generate leads. Although it's time-consuming in the long run, it is the most effective strategy for lead generation. You can easily reach your target audience by prompting values through your content.
Best Content Marketing Practices For Lead Generation
We can now see that content and lead generation strategy are intertwined. Integrating this content can be a game-changer for your brands when implemented correctly. Below are best practices for lead generation through content:
Research your Target Audience
A successful content marketing campaign for lead generation must consider its audience as the first step. How do you create content if you need to know your audience? Researching your audience is necessary before marketing qualified leads. For example, you can't market maternity wear to a lady who is not pregnant.
To create content, you can research buyer persona using demographics, behavioural attributes and psychographics. You can research using Buyer Persona templates, social media audience insight, market finder tools, etc.
Leverage SEO Tool For Keywords
Keyword research is an essential SEO strategy for brand discovery and visibility. Keywords are incorporated into content to rank on SERPs, increasing engagement and dwell time of users for higher conversion. There are tools for keyword research, such as Moz, SEMrush, and Ahrefs. Search engines algorithm is able to identify users search queries and provide information.
Ensure You Apply Unique Lead Magnet
Lead magnet attracts customers to your brand and can compel them to make purchases. Marketers use different lead magnets to convert prospective customers to loyal customers. Examples of lead magnets that can help you attain your marketing goals:
Using whitepapers as thought leadership content propels viewers to see valid facts in a business context.
You can share links to webinars through video content, giving room for interaction and Q&A sessions.
Mini guide or ebook that educates users and directs them on how to use a product or help them understand a topic.
You can provide templates for users to help them showcase their creativity skills.
Provide free trials or samples to gain their trust.
Promote Content
The only way potential customers can know about your brand and find you is by marketing strategy and advertising of content. Understanding what promotional campaign best suits our brand is essential to help you manage costs. Organic content distribution channels and lead generation tools are used to increase conversion.
Social media platforms like Facebook, Instagram, TikTok, etc
Forum platforms that help brands have a heart-to-heart conversation with customers, like Reddit, Quora and Discord
Guest blogging and paid ads.
Conclusion
Content is like Butter icing on a cake. It attracts customers and improves brands' lead generation campaigns. How effective your lead generation campaign depends on how you portray your brand through content; therefore, you need to stand out among your competitors on the internet by staying relevant with your refreshing content to help you build authority while generating leads.