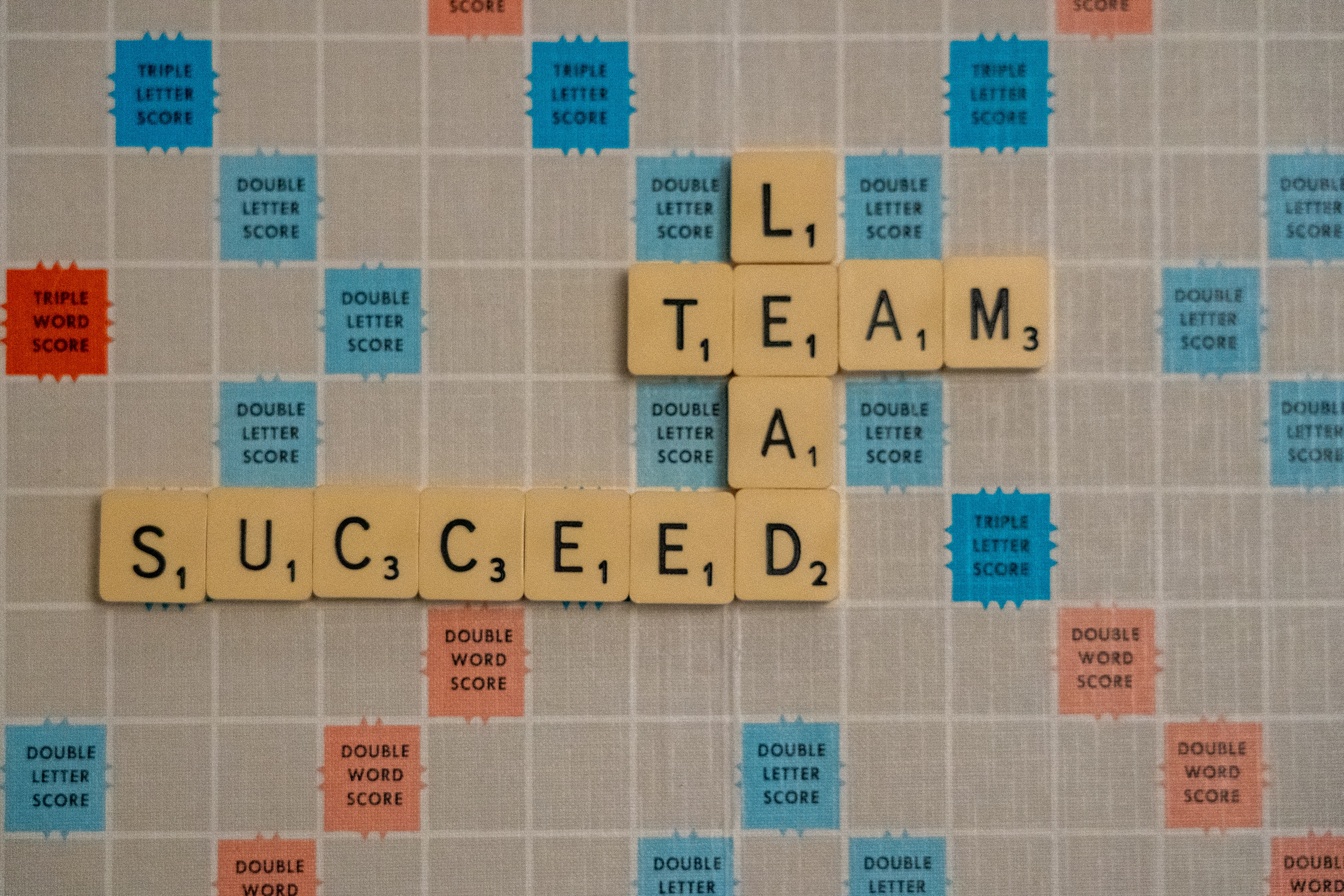 Source: Unsplash.com
Business lead generation is obtainable in different ways, but the most effective advertising campaign is using PPC campaigns for lead generation. Pay-per-click is a form of sponsored Google ads to reach a larger audience and generate leads. PPC ads can attract qualified leads to gain higher conversion.
PPC doesn't only work for e-commerce brands; it is an effective channel where brands and websites convert online lead gen. PPC ads and landing page can increase business lead generation in so many ways:
Firstly, entice visitors with free offers such as guides, whitepapers, etc., in exchange for their contact information.
Focus on drafting compelling landing pages that will trigger visitors to purchase or click on an actionable button on your website.
Most business lead generation strategies, such as PPC, are implemented to drive traffic to your website page to obtain qualified leads. However, it takes time and money to see the result of an effective PPC campaign with the proper lead generation tools. Let's explain what PPC campaigns mean and the strategies used to make business lead generation through PPC campaigns.
What is a PPC Campaign?
Pay-per-click is an advertising model marketers use to pay each time a user clicks on their ads or landing page. When users search for content using keywords on search engines, paid ads appear on the search engine result page, and users click through it, increasing traffic.
It is also important to create ads targeting keywords in your industry; that way, visitors can click on them, allowing you to pay a fee each time someone clicks on them.
PPC advertising models include
Flat-Rate Model: This model requires sales team and publication managers to agree on a fixed amount for each click. It also requires marketers to display advertising on websites where advertisers pay a fixed price for numerous clicks.
Bid-Based Model: This model involves advertisers bidding on specific keywords relevant to their audience. Online visitors search those keywords when a search engine displays ads based on the bids set by the advertisers. The advertiser with the highest bid is shown first, paying the amount set when users click on the ads.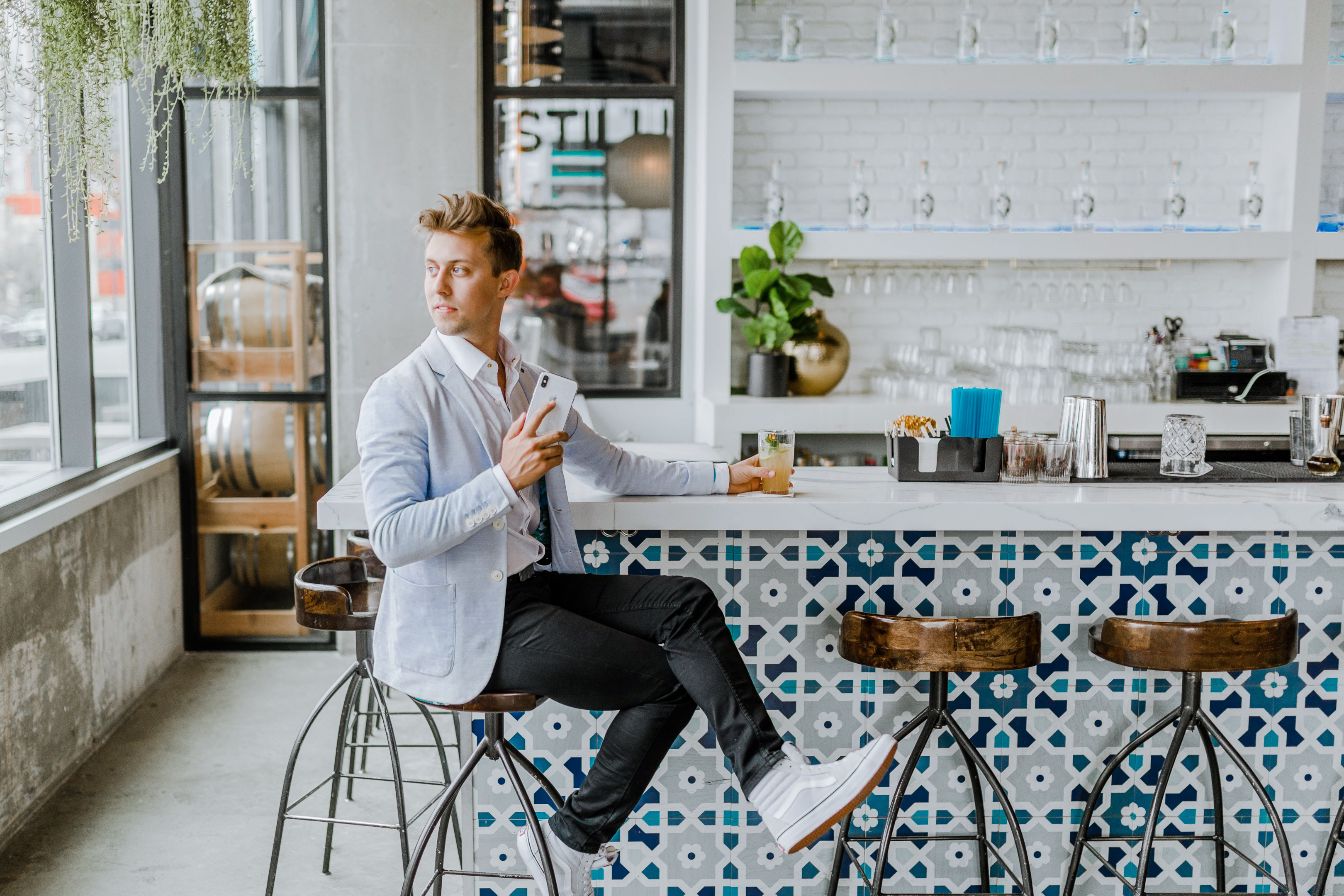 Source: Unsplash.com
Types of PPC Ads
Different PPC campaign types help to drive traffic while achieving various marketing benefits. This campaign is essential for every business lead generation. Below is a list of PPC types advertisers use for lead generation:
Search Ads
This search advertising technique displays ads on search engines when users search for a product or service. This search advertising method increases the likelihood of the user clicking on a website page. Google ads are an example of the world's most prominent paid search ad; they allow companies offering products to pay for ads depending on search intent by users. Business lead generation is only complete once someone clicks on the ads on a search page.
How to create a search ad campaign:
Create a new campaign in your account and set a goal.
Select your target with ads using the campaign settings.
Create ad groups; each group should be relevant to interested products. It can be a standard or dynamic group, depending on your business.
Create search ads using keywords relevant to your business.
Choose the proper budget for your campaign. It will enable you to view ads and biddings to know how many people viewed them.
Optimize your campaign and allow for a few days to display.
Display ads
This type of online advert marketing combines images, texts and links to a website where users can get more information about a product before making a purchase. Display ads can be in different formats such as animated, banner ads, video and text. Display ad campaigns can run on social media such as Facebook, which provides features for target audiences.
Forms of Display ads include:
Banner ads: This appears on the top of a website, usually a traditional PPC advertising method.
Interstitial ads: They appear on a website page and help users to navigate quickly to the original page.
Video ads: Apps like YouTube advertising and other social network helps marketers reach their specific audience.
Rich media: These are clickable elements used in advertising; they may include videos, audio, etc.
These four display ads effectively convey your message to your audience.
Steps to Creating Display Ads
Set your brand objectives through branding, driving sales, nurturing and targeting your audience in the diaspora.
Creating unique ads call to action where your potential customers are in the marketing funnel.
Focus your display on using solo-image and compelling headlines with a descriptive copy.
Use rich media to attract your prospective customers.
Integrate your banner with other marketing techniques to spice up your content.
Measure your ads' impact by assigning lead scoring and incorporating metrics beyond the click-through rate.
Optimize your display ad.
Consider retargeting through CRM or the Company name.
App Install Ad
App ad aims to propel the installation of apps on a mobile device; it is usually curated in the form of sponsored content in app stores. Developers aim to increase the number of app users; the effectiveness of this ad depends on the specific goal, prospective audience and budget.
Social Media Ads
It is also a display ad, using social media sites to spread content to the audience while leveraging users' details for accurate targeting. Most social channels drive traffic while interacting with customers. This ad is effective in using demographics, interest and consumer behaviour attributes.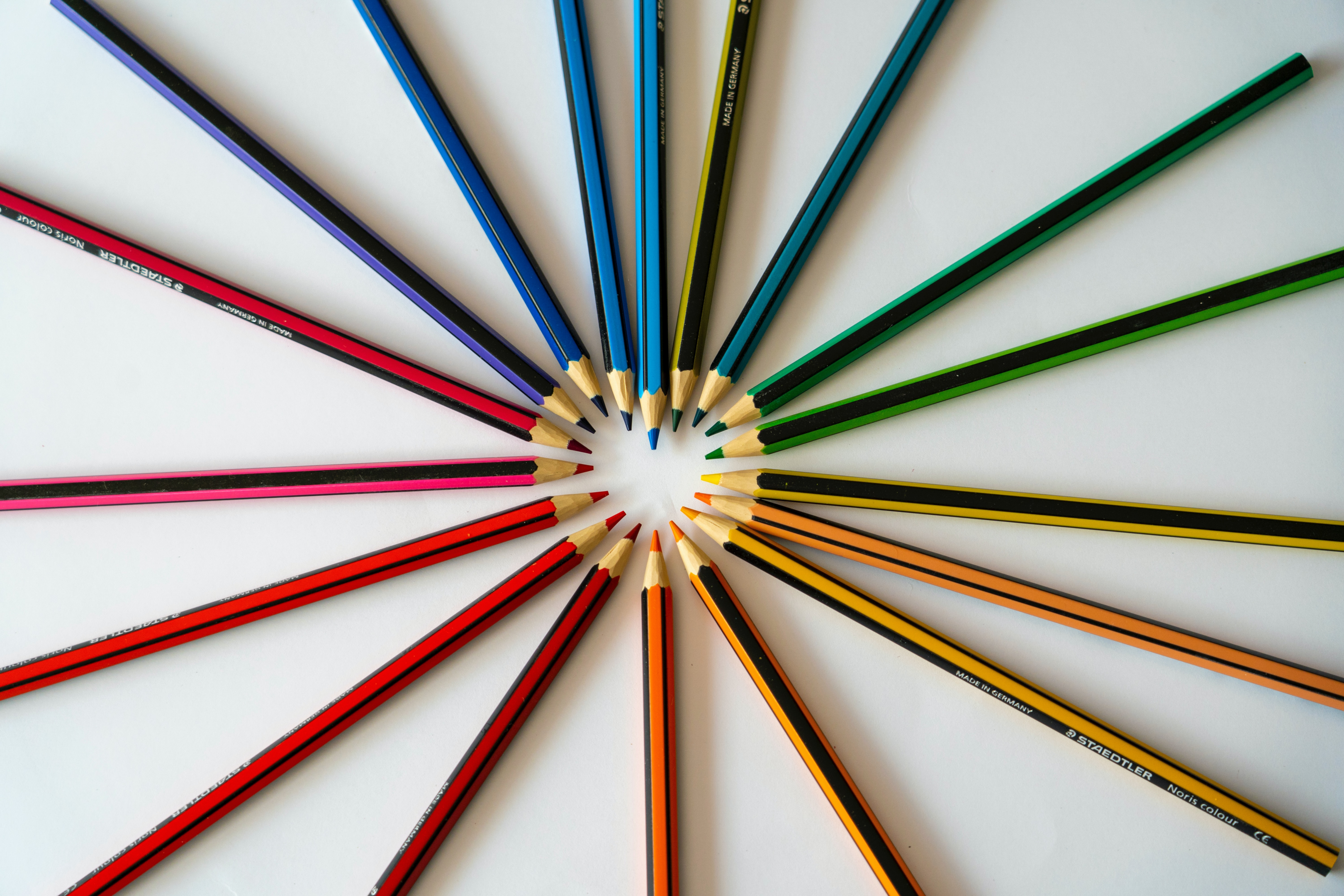 Source: Unsplash.com
Best PPC Lead Generation Strategies
It's no news that you must follow a well-suited marketing plan to see effective results when embarking on any strategy. PPC lead generation is an effective way to build your business revenue, and you can do so when you follow the right strategy or hire a lead agency to help you curate this. Here are the best PPC lead generation strategies to consider.
Leverage Target Audience Segmentation
Customer segmentation involves the separation of a large customer base into fragments based on shared interests and traits. It will help you better understand their needs, wants and preferences. Segmentation helps improve ROI, engagements and targeting.
Your PPC campaigns should target audiences based on the product or service rendered. Business lead generation is successful when you add high-quality leads to your conversions. Segmenting your target audience by industry, features, locations, sub-categories, and benefits will help you improve your campaign ads.
How to create customer segmentation for PPC campaigns for business lead generation
Gather customer's data using the attributes.
Define your segment and make sure they are unique.
Analyze the data collected to see which segments are worth targeting.
Create a persona for each segment to enable you to create personalized Google ads
Test and refine your segment to give you the accuracy of your lead generation campaign
Focus On Industry-Related Keywords
Search engine marketing involves keywords to identify user's search intent to provide valuable information. That is why you must focus on the search engine optimization for your PPC, which are related to what your product or services provide. For example, if you own a fashion store, you want to use relevant keywords like "Men fashion trends for 2023". Just make sure to work within the limit of your keyword budget for any business lead generation.
Ways to implement keywords for business lead generation
Aim for a long-tailed keywords.
Target branded and competitor's keywords.
Optimize for voice search.
Find a balance between competition and search volume.
Include keyword variations and synonyms.
Draft compelling ads
Leverage negative keywords to sieve out odd targets.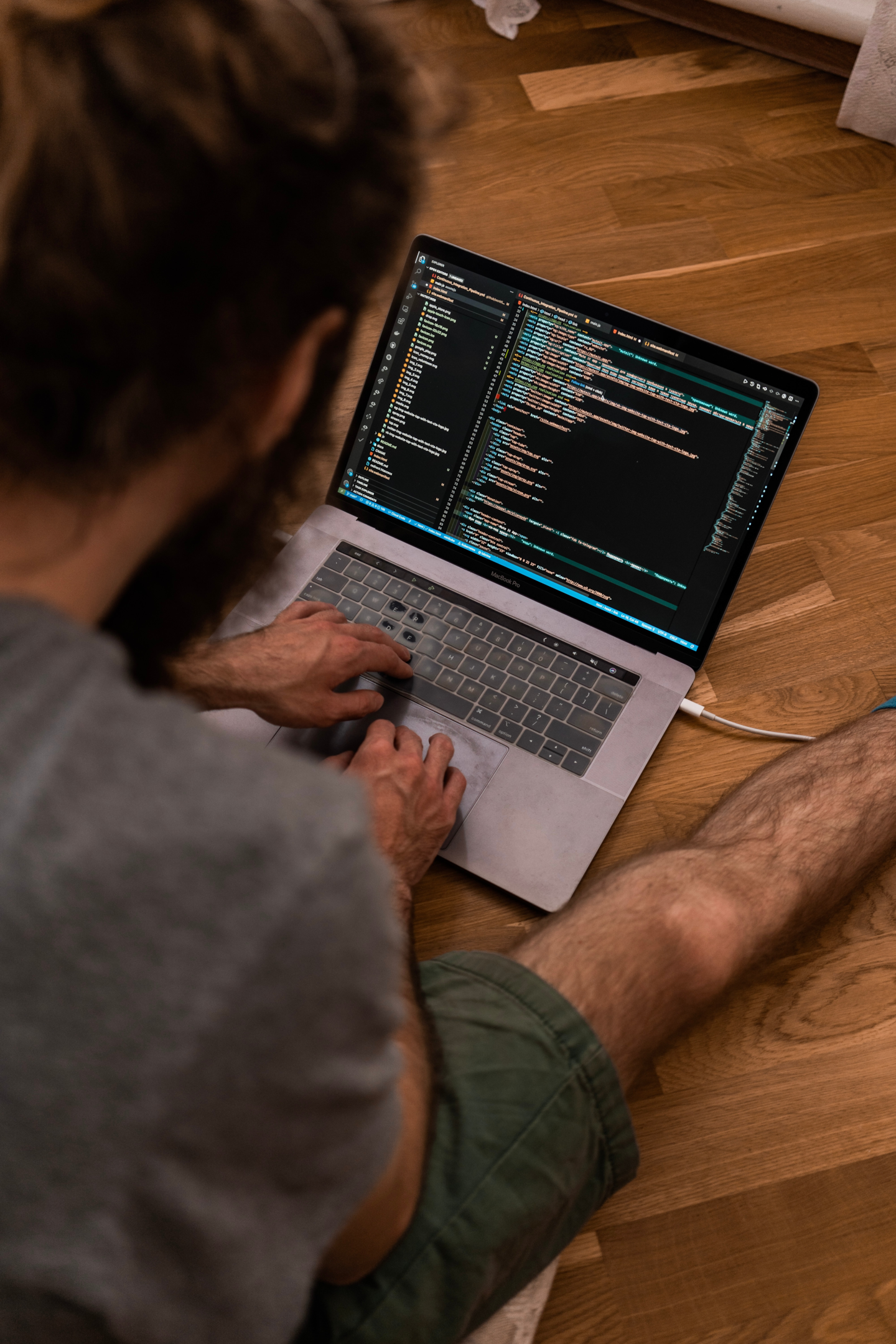 Source: Unsplash.com
Tweak Your Ad copy, Landing Pages; Use Actionable CTA
Undoubtedly, the critical part of your PPC ad is based on the right content; it will help you channel the right audience to click through your ads. Also, ensuring your CTA stands out encourages potential customers to act. For example, "Sign up now" and "Call for more" help them navigate your conversion process.
Track Your Ad Group Campaign
Tracking your marketing efforts is one business lead generation process one needs to consider. How do you measure the effectiveness of your campaign? You will need to track and analyze data. It helps you have an idea of what works and what doesn't.
There are lead management software used to monitor performance of PPC, such as Hubspot CRM. To track an ad, you must use various metrics to measure your performance. These metrics include.
Average position: It measures the position at which your ads appear on the search engine results page.
Quality score: It identifies your ads, keywords and landing page importance to users.
Conversions: The number of leads that clicked on the ads following the CTA buttons within a time frame.
Impression: The metric measures how often your ad appears on search results.
Click-through rates: The percentage of users that clicked an ad divided by the impression.
Bounce rate measures people who clicked on your ad but left without following the CTA.
Conclusion
PPC ad is the best way for business lead generation; with the above strategies, you stand to gain highly qualified leads. PPC marketing data is the focal point for business lead generation with it, you can save massive amounts of budget on ads that will generate traffic and quality leads.