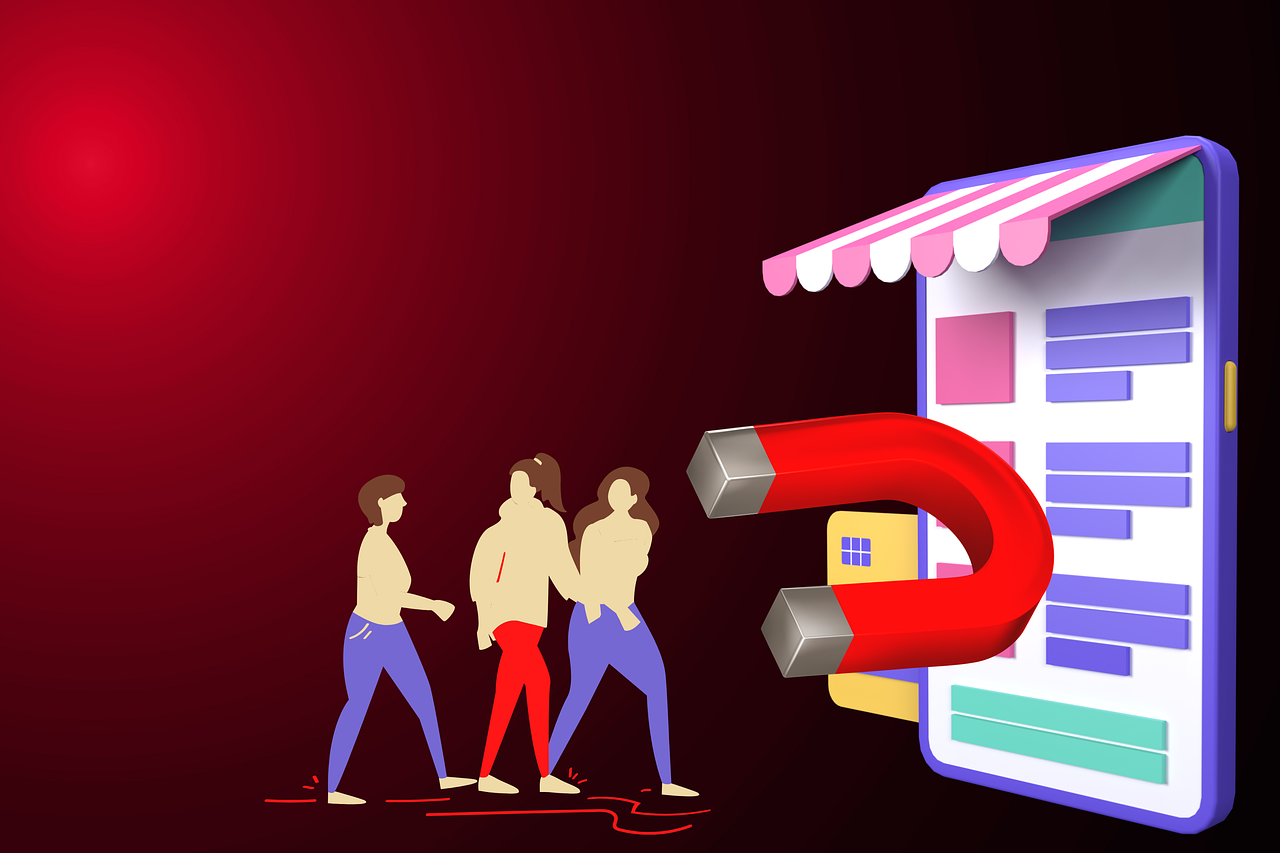 Image source: Pixabay.com
Regardless of the kind of business you run, whether you are selling directly to customers (B2C) or other businesses (B2B), lead generation is a big deal for your business. Although the main idea of finding interested customers is the primary foundation of every lead generation effort, B2C and B2B lead generation strategies diverge in several ways. This is primarily due to the distinct nature of their target audiences and purchasing behaviors.
For example, B2B transactions often involve a longer decision-making process, necessitating engagement with multiple organizational stakeholders. This complexity requires tailored approaches to connect with and influence decision-makers effectively.
Also, B2B deals generally involve higher purchase volumes and are less frequent than B2C transactions. Therefore, B2B lead generation strategies must focus on building enduring relationships resulting in sustained partnerships. This article will look into the intricate details of B2B lead generation, exploring proven tips and techniques to help you unlock the secrets of successful lead acquisition and conversion.
Understanding B2B Lead Generation
Specifically, B2B lead generation focuses on businesses as potential customers instead of individuals. Unlike B2C lead gen which targets individual consumers, B2B lead generation focuses on establishing meaningful business connections for mutually beneficial collaborations. It involves a strategic process aimed at identifying and nurturing potential business clients, with the ultimate goal of converting them into paying customers.
The process of B2B lead generation goes beyond simple contact acquisition it's about nurturing relationships, understanding client pain points, and offering resonating solutions. Central to this process are several key concepts, they include:
Targeted Audience Research
Comprehensive audience research is one of the secrets to successful B2B lead generation or any lead gen efforts. Understanding your target audience's specific needs, pain points, and priorities enables you to tailor your approach and deliver relevant solutions. It allows you to craft compelling messaging, select appropriate communication channels, and build rapport by demonstrating a thorough awareness and understanding of potential clients' problems.
Relationship Building
Unlike transactional B2C interactions, B2B lead generation often focuses on establishing meaningful and lasting business relationships. This requires a personalized approach that caters to potential clients' specific needs and challenges.
Value Proposition
B2B buyers are more inclined to invest in solutions that provide substantial value and address their pain. This means that effective lead gen strategies should communicate the unique value a business offers and how it can address the challenges faced by potential clients.
Trust and Credibility
In B2B transactions often involve larger quantities and more complex agreements. Trust is crucial in these kinds of transactions or relationships. Businesses must feel confident that their partners will deliver what they promise and provide reliable support. Trust is the foundation that helps B2B transactions work smoothly and build solid and lasting relationships between companies.
Key Strategies for Successful B2B Lead Generation
As we proceed, we will uncover essential strategies for B2B lead generation. Each strategy plays a crucial role in engaging potential clients, fostering relationships, and nurturing leads toward conversion. We will explore how businesses or sales teams can effectively implement these B2B lead generation approaches that resonate with their audience and pave the way for impactful interactions.
Account-Based Marketing (ABM)
Imagine you're a company that provides advanced software solutions for healthcare institutions. Instead of sending out generic marketing materials to a broad list of contacts, your marketing and sales teams might identify a handful of major hospitals as your target accounts. With ABM, you'd research and understand each hospital's specific pain points and objectives and then craft messaging that speaks directly to those concerns.
This is what Account Based Marketing (ABM) is about. It is a strategic marketing approach and sales process that involves concentrating your efforts on a specific set of high-value target accounts. Instead of appealing to a wide audience, ABM directs your resources towards a smaller group of businesses that are most likely to benefit from your products or services.
ABM is especially effective in B2B scenarios where the sales cycle tends to be longer and involves multiple decision-makers. The idea is to treat each of these target accounts as a market on its own. This means tailoring your marketing messages, content, and campaigns to cater to each account's unique needs, challenges, and goals. Doing so creates a highly personalized and relevant experience for decision-makers within these companies.
Webinars and Events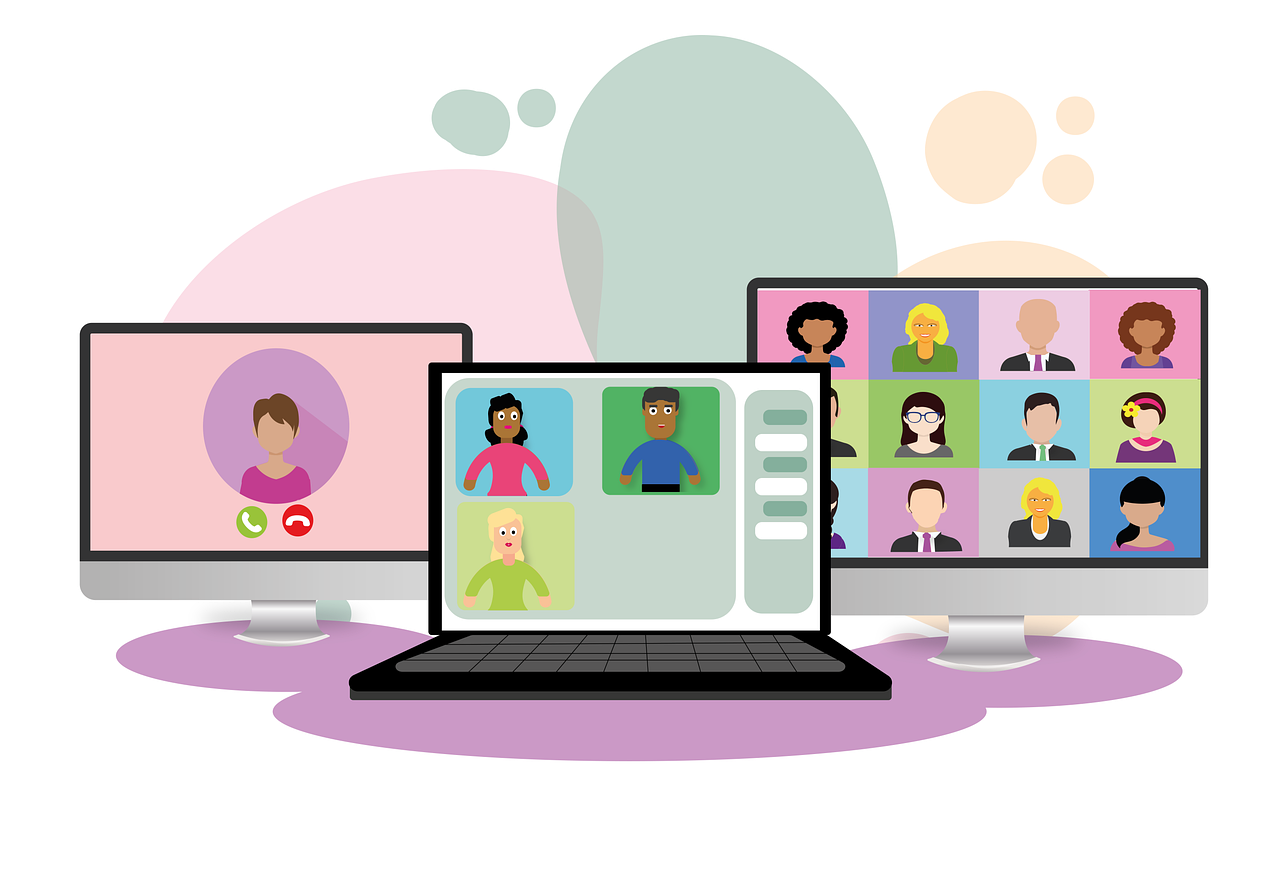 Image source: Pixabay.com
Webinars provide a platform to demonstrate your industry knowledge, address complex challenges and, ultimately generate leads. Delivering value through these informative webinar sessions positions your business as a thought leader and attracts engaged B2B prospects.
In the same vein, industry events offer invaluable networking opportunities for your business or sales team. Whether attending, speaking, or exhibiting, these events allow you to connect and relate with potential clients, partners, and industry influencers.
Content Marketing
Content marketing is a foundational pillar in B2B lead generation and even in any marketing endeavor. By developing content that tackles the difficulties and pain areas of your target audience, you position your company as a trustworthy advisor. High-quality and informative content demonstrates expertise and fosters credibility, establishing a solid foundation for meaningful interactions.
Search Engine Optimization (SEO)
Since search engines are still a primary source of information globally, SEO will remain relevant in content marketing, lead creation, and marketing in general. Effective SEO usually begins with thorough keyword research. Identifying the key terms and phrases your target audience uses empowers you to optimize your content and web presence for maximum visibility in search results.
Other important aspects of SEO, such as On-page SEO, involve optimizing your website's structure, content, and metadata. On the other hand, off-page SEO focuses on building high-quality backlinks and establishing authority in your industry. A harmonious combination of these SEO techniques elevates your website's search engine rankings and drives organic traffic.
Social Media Engagement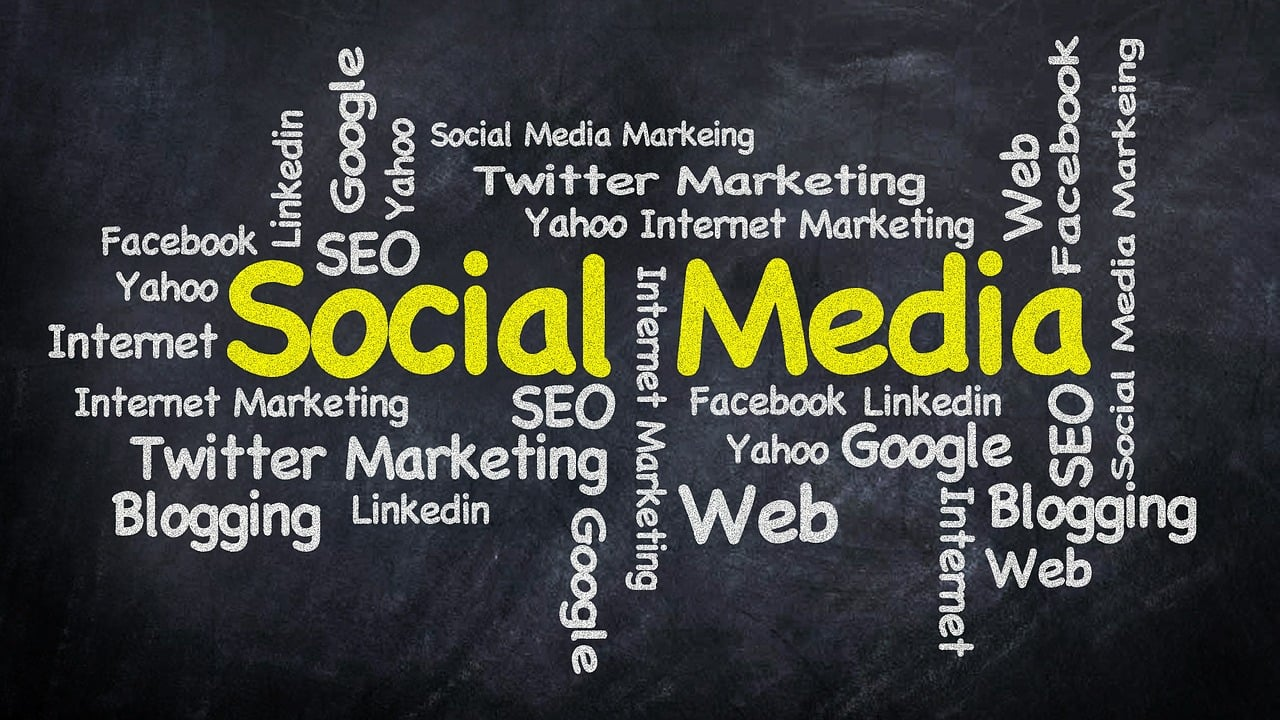 Image source: Pixabay.com
Social media has grown relevant and indispensable to lead gen and marketing, especially in the past few years. However, not all social media channels are suitable when it comes to B2B lead generation. You must therefore determine where your target audience spends their time and tailor your presence to those platforms.
Consistent and valuable social media content strengthens your brand's online presence. Therefore you must harness social platforms to engage in conversations, share industry insights, and showcase your expertise to capture the attention of potential leads.
Email Marketing
Personalization is key in B2B email marketing. So, segmenting your email list based on industry, role, or behavior and crafting tailored messages that resonate with recipients' specific needs is essential. You can use CRM and automation tools to do this effectively, so you don't have to manually send your messages to each email segment.
You keep your brand at the forefront of their minds by consistently delivering relevant content, insights, and helpful touchpoints. This is crucial because, in the B2B context, decision-making processes often take time. As you nurture your sales leads with informative content, you increase the chances that they'll turn to your business when they're ready to purchase.
B2B Lead Generation Tools and Technologies
This section delves into the instrumental role that tools and technologies play in enhancing B2B lead generation efforts. These tools streamline processes and empower businesses to make data-driven decisions for optimized results. They include:
Customer Relationship Management (CRM) Systems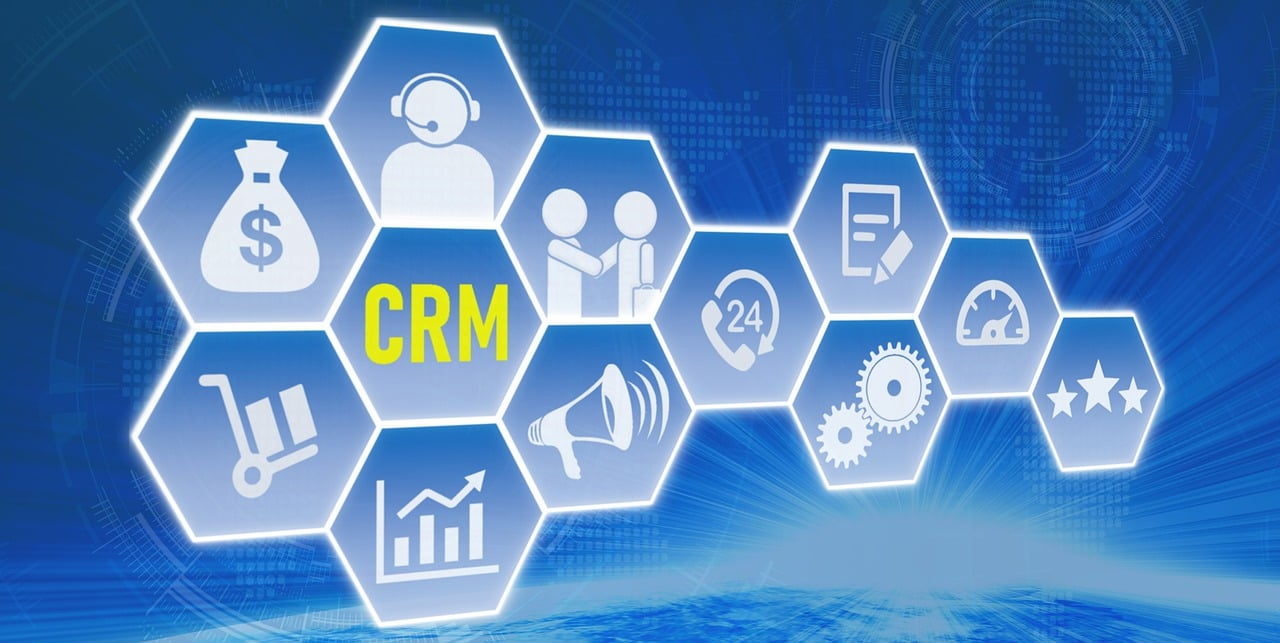 Image source: Pixabay.com
A robust CRM system serves as the nucleus of B2B lead generation efforts. It enables businesses to organize and track interactions with potential clients, ensuring no valuable lead falls through the cracks. By maintaining a comprehensive database of sales leads, your business or sales team can nurture relationships and tailor marketing approaches based on individual needs.
Integrating CRM systems with tools like email marketing platforms and analytics solutions enhances the overall lead-gen process. This integration streamlines workflows, ensures consistent communication, and provides a holistic view of lead interactions.
Marketing Automation Platforms
Marketing automation platforms enable businesses to automate repetitive tasks, freeing up valuable strategic planning and engagement time. Whether it is managing email campaigns or scheduling social media posts automation ensures efficiency and consistency in lead-gen efforts.
Automation platforms facilitate the delivery of personalized messages at scale. By segmenting your audience and tailoring content based on individual preferences, you can deliver relevant messages that resonate with potential clients, fostering more robust connections.
Analytics and Tracking Tools
Analytics tools provide insights into lead behavior, allowing your sales team to understand how potential customers or clients interact with your content and website. This information helps educated decision-making because it allows you to adjust approaches to relate well with your target audience.
Data-driven optimization is a cornerstone of a successful lead generation process. Analytics tools reveal which strategies drive the most engagement, which channels perform well, and where improvements can be made. This iterative approach ensures that your lead gen efforts are continually refined for maximum impact.
Nurturing and Converting B2B Leads
It is not enough to generate leads there's a need to go through a nurturing process to convert them into paying clients. These processes ensure potential clients are engaged, informed, and eventually guided toward becoming valued customers. Here are the critical lead nurturing processes and conversion within B2B lead generation.
Lead Qualification
Lead qualification or scoring involves assigning a numerical value to leads depending on their degree of engagement, demographics, and behavior. Businesses can prioritize leads with a higher likelihood of conversion by defining specific criteria, such as job role, company size, and engagement frequency.
Effective lead scoring enables the identification of sales-qualified leads. These prospects have demonstrated a strong interest in your offerings, engaged with content, and fit your target criteria. Identifying and passing these sales leads to the sales and marketing teams streamlines the conversion process.
Lead Nurturing
Lead nurturing revolves around providing consistent value to potential clients. This is achieved by delivering relevant, educational content that addresses their pain points and challenges. Nurturing content showcases your expertise and establishes a rapport, gradually building trust.
During the lead nurturing phase, it's crucial to address any objections or concerns that potential clients may have. Tailor your content to alleviate these worries and provide solutions, demonstrating your commitment to helping them overcome challenges.
Call-to-Action (CTA) Optimization
Well-placed CTAs guide leads toward taking desired actions. Whether signing up for a webinar, downloading an ebook, or requesting a demo, strategically placing CTAs within your content nudges potential clients toward the next step in the conversion journey.
Common Challenges Associated With B2B Lead Generation and Strategies for Overcoming Obstacles
Navigating the landscape of B2B lead generation is not without its challenges. By identifying these hurdles and exploring effective strategies, businesses can navigate the complexities of lead generation with resilience and ingenuity. Some of the common challenges that businesses often encounter in the realm of B2B lead generation include:
Generating high-quality leads that will align with your target criteria can be a challenge. Many leads may not fit your offering well, requiring careful qualification.
B2B sales cycles are longer due to the involvement of multiple decision-makers and thorough evaluations. This extended process requires patience and consistent nurturing.
Ensuring your content resonates and relates with your target audience specifically can be demanding. This is because it requires in-depth research, understanding, and optimization.
Alongside these challenges, there are, however, some effective strategies and tactics that can help businesses triumph over these barriers and create a robust lead-gen engine. They include:
Segmentation and Targeting
Refine your targeting strategy by segmenting your audience based on industry, company size, and roles. This approach ensures that your efforts are focused on those most likely to convert.
Customize your content in order to meet the needs of your target audience. Conduct thorough research to understand their challenges and preferences, then create content that speaks directly to them.
Develop comprehensive lead nurturing campaigns that deliver value at every customer journey stage. Addressing pain points and providing solutions builds trust and keeps leads engaged.
Leverage CRM systems, marketing automation platforms, and analytics tools to streamline lead gen processes. This enhances efficiency and helps you make informed decisions.
Regularly analyze data to identify possible areas for improvement. Adjust your strategies based on insights from lead behavior, engagement metrics, and conversion rates.
Conclusion
B2B lead generation involves identifying, engaging, and nurturing potential clients for meaningful partnerships. Unlike businesses where you sell directly to customers, a B2B business targets other businesses therefore, key concepts like relationship building, proper audience research, value proposition, and trust play pivotal roles in B2B lead generation.
This article discussed a series of essential b2b lead generation strategies, including content marketing, SEO, social media engagement, email marketing, webinars and events, and account-based marketing. We have also explored some important tools, including CRM, analytics, and marketing automation technologies, that can aid your B2B lead generation efforts. By leveraging these strategies and resources, businesses can enhance their efficiency, gain valuable insights, and rapidly navigate the complexities of modern lead generation.
As we conclude this article, we've also explored the pivotal processes of nurturing and converting B2B leads. These strategies are instrumental in transforming potential clients into loyal customers, capitalizing on the groundwork laid through effective lead-gen, marketing and, sales efforts.
Moreover, navigating the landscape of B2B lead generation is not without its challenges. However, these challenges, such as lead quality, lengthy sales cycles, and content relevance, can be addressed with strategic solutions. By acknowledging and addressing these challenges head-on, businesses can proactively optimize their B2B lead generation efforts and achieve sustainable success.
Finally, the world of B2B lead generation is ever-evolving, and by implementing these techniques for generating leads, you're poised to drive growth, foster valuable connections, and position your business as a leader in your industry.
Remember, successful B2B lead generation is not a singular endeavor but an ongoing commitment. Continuously refine your strategies and sales process, embrace emerging technologies, and adapt to changing customer behaviors. Doing so will unlock new opportunities and chart a course for lasting success in B2B lead generation.
Related Posts
Image source: Pixabay.com In today's highly competitive and rapidly evolving digital marketplace, the quest for successful online marketing has become paramount for businesses seeking to thrive and...
Image source: Pixabay.com Open houses have remained a venerable tradition in real estate. As a pivotal tool for building connections, these events hold significant importance in real estate as they...