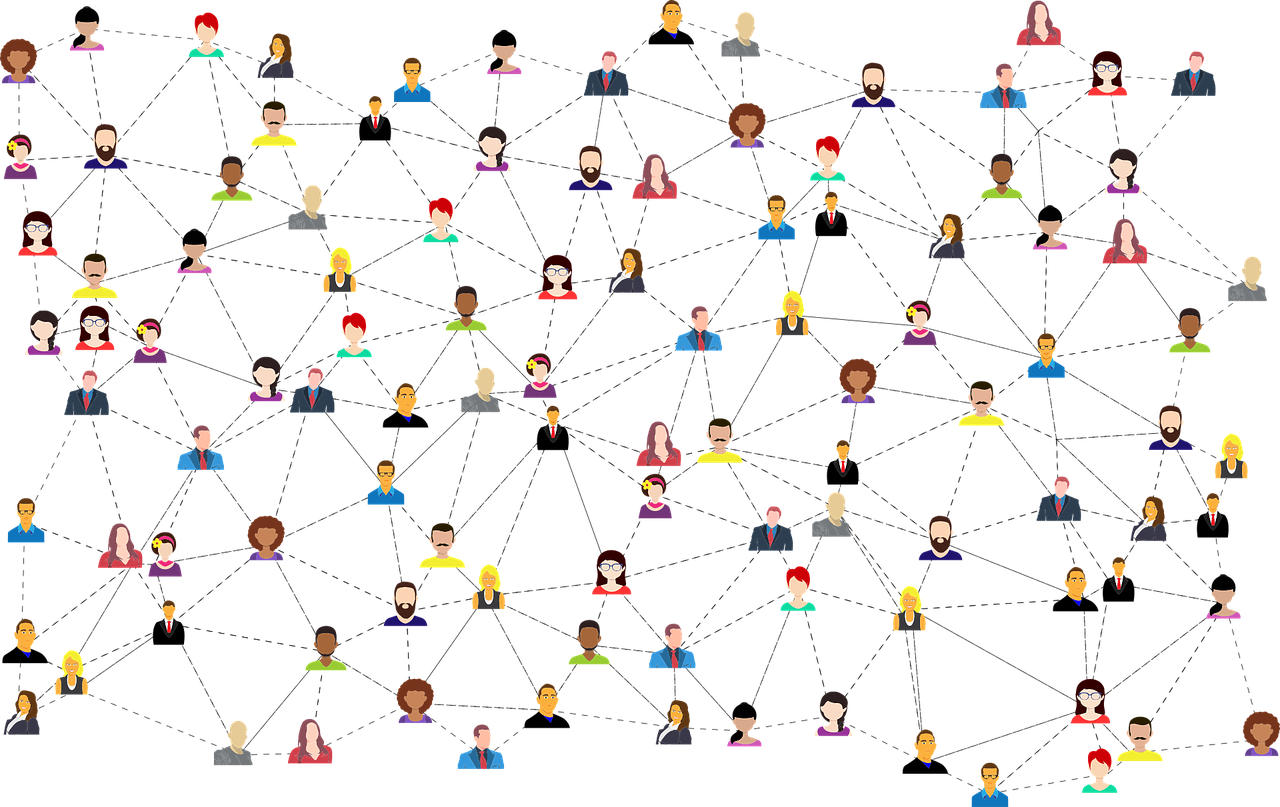 Image source: Pixabay.com
In a B2B (business-to-business) model, your primary clients or customers are other businesses. On the other hand, a B2C (business-to-consumer) business targets individual consumers. Although these two business models share many marketing and sales concepts, the techniques and methods employed in each model are tailored to the distinct qualities and preferences of their separate audiences.
Lead generation is another commonality fundamental to B2B and B2C businesses. However, the approaches and nuances in generating leads are distinct. Recognizing and adapting to these differences is vital to a successful lead-generation campaign in either context.
That said, this article will walk you through essential strategies and tips for effective B2B lead acquisition. We will also look at the benefits of B2B lead generation and offer insights, methods, and practical approaches to help you navigate this complex terrain. Let's dive in!
Understanding B2B Lead Acquisition
B2B lead acquisition is fundamentally about the systematic approach of discovering and fostering relationships with potential business customers who have demonstrated a genuine interest in the products or services your company provides. In simpler terms, it means finding and nurturing potential business customers interested in your offer.
This effective approach involves various strategies and techniques to identify and engage with prospects and ultimately guide them toward becoming valued clients. It's vital to business growth and sales, requiring careful planning, consistent effort, and effective communication to convert sales-qualified leads into loyal customers.
Generally, B2B lead acquisition requires a deep understanding of the unique dynamics of the business environment. It demands a strategic, personalized, and relationship-focused approach to identify and convert qualified leads into potential business clients.
As previously stated, B2B and B2C are two different business models. As the names imply, B2B refers to businesses selling to other businesses, whereas B2C refers to businesses selling directly to consumers. Understanding these differences is vital in tailoring your approach effectively. Here's how the disparities influence lead-generation strategies:
Complex Decision-Making: B2B purchases often involve multiple stakeholders, marketing and sales teams, and decision-makers within a company who may need to evaluate your offering. This will lead to longer sales cycles and a need for tailored communication to address each stakeholder's concerns.
Lead Nurturing: B2B leads may require more extended and personalized nurturing sequences. Whereas B2C often focuses on prompt conversion through one-click purchases or limited-time offers.
Metrics: The metrics for success differ. B2B often tracks metrics like lead-to-opportunity conversion rates and customer lifetime value. On the other hand, B2C may focus more on conversion rates, cart abandonment, and customer retention.
Longer Sales Cycles: B2B sales typically have extended sales cycles because of the complexity of the products or services sold and the need for extensive research, negotiations, and approvals. Patience and persistence are essential.
Customization: B2B customers often require tailored solutions to meet their business needs. This can be resource-intensive and may involve custom product development or service offerings.
Volume and Value: B2B deals typically involve higher volumes and values than B2C transactions. While this can mean larger revenue potential, it also increases each sale's stakes and importance.
Regulations and Compliance: B2B transactions may be subject to industry-specific regulations and compliance requirements, adding complexity to the sales process and necessitating a deep understanding of these rules.
Price Negotiation: Price negotiation is typical in B2B sales. Businesses often seek discounts or preferential terms, and finding a mutually beneficial agreement can be challenging.
Marketing and Sales Channels: B2B marketing and sales strategies differ from B2C. This includes using specialized channels like trade shows, industry events, and targeted online marketing.
Effective B2B Lead Acquisition Strategies
Companies that excel in lead generation often have a strategic advantage, as they can identify and engage with potential customers effectively, leading to sustainable growth and success. By identifying and engaging with the right prospects, businesses can:
Expand Their Customer Base: Acquiring new B2B leads allows companies to tap into new markets, industries, or segments, driving revenue growth.
Increase Revenue: Converting leads into customers results in increased sales and revenue, which is essential for sustainability and profitability.
Build Brand Reputation: Effective lead acquisition strategies help businesses establish themselves as experts in their field, enhancing brand credibility and trust.
Drive Innovation: Engaging with potential customers can provide valuable insights that lead to product or service improvements and innovation.
Enhance Market Position: By consistently acquiring leads, businesses can strengthen their market position and remain competitive.
Boost ROI: Efficient lead acquisition strategies can lead to a higher return on investment, as marketing efforts are directed toward qualified prospects more likely to convert.
Indeed, effective B2B lead acquisition is crucial for business growth. Here are some strategies to consider:
Research and Analysis
Before launching into your B2B lead acquisition endeavors, laying a solid foundation through rigorous research and analysis is essential. Begin by segmenting your target market or audience into distinct categories. This can include industry, company size, geographic location, and more. A well-defined market segment enables you to tailor your marketing efforts effectively.
It is essential to understand the behaviors and preferences of your target market and audience. Map out the decision-making process within your target organizations. Identify who the key decision-makers are, what factors influence their choices, and how they typically evaluate potential solutions. This knowledge helps you craft tailored messages and offers that resonate with your prospects.
As part of your research, identify and analyze the key competitors in your B2B space. Then, determine what sets your business apart from the competition. Your unique selling proposition will help generate leads who resonate with your distinct value proposition.
Content Marketing Strategies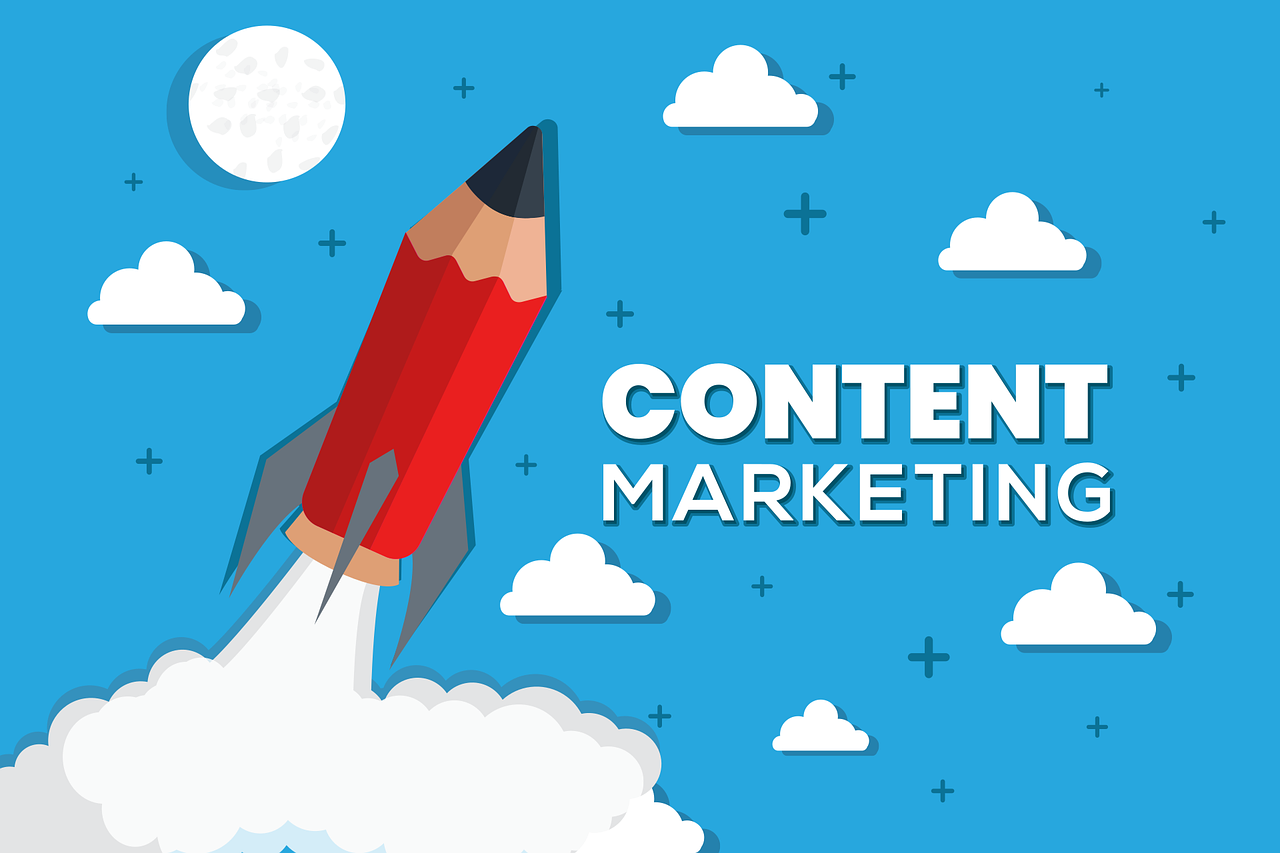 Image source: Pixabay.com
Content marketing is an effective approach for B2C lead generation, and it also plays a pivotal role in B2B lead acquisition. Tailor your content to resonate with different segments of your audience. This can include addressing specific challenges faced by various industries or organizational roles. Content that provides valuable insight and addresses their specific challenges is more likely to pique their interest.
Also, consistency is key in the content game. Aside from providing quality and valuable content, it is essential to maintain a consistent content schedule to keep your audience engaged. Regular updates demonstrate your commitment to delivering value and expertise in your industry.
However, you must always endeavor to actively weave lead generation into your content marketing strategy. This will ensure that your content is not just meant to provide value and insight but also to actively direct leads to your website or landing pages. An effective approach will be to include clear CTAs, lead magnets, and lead capture forms to obtain contact information from your audience.
SEO and Online Presence
A solid online presence is crucial for B2B lead acquisition. SEO works hand-in-hand with content marketing. It helps your website and web content rank higher in search results, increasing visibility and credibility among potential leads. High-ranking websites are often perceived as more trustworthy.
Also, organic traffic acquired through SEO is cost-effective. It is a more effective approach compared to paid advertising. It can result in a steady flow of leads over time without continuous ad spending. You can increase your website's organic visibility and attract new leads by optimizing your online presence for search engines.
Social Media Engagement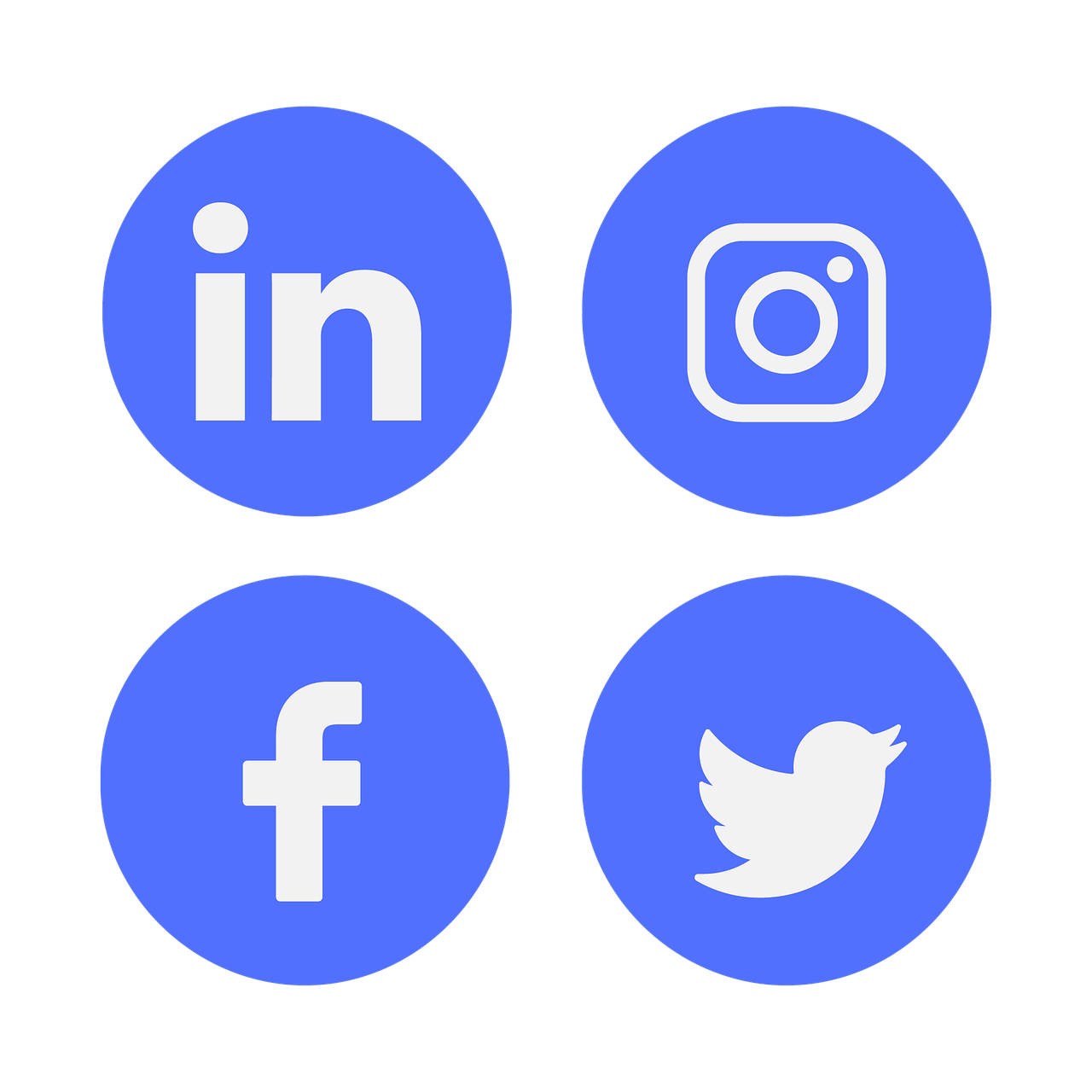 Image source: Pixabay.com
When it comes to lead generation or digital marketing at large, social media is indispensable. Leveraging social media platforms for generating quality leads is an effective approach. However, it is a different approach when using social media to generate B2B leads.
One of the best platforms to consider for your B2B lead acquisition efforts is LinkedIn. Being a professional networking platform, LinkedIn is a goldmine for B2B lead acquisition. Regularly share industry insights, engage with relevant groups, and connect with more leads to expand your network.
Also, ensure your company's LinkedIn page has a compelling logo, cover image, and a detailed "About" section. Use keywords relevant to your industry to enhance discoverability. Post consistent updates that showcase your expertise, company culture, and achievements. Share thought leadership articles, company news, and success stories from your sales and marketing teams to engage your audience.
Twitter is also a dynamic platform for real-time engagement, like Facebook. Although Facebook is often associated with B2C marketing, it can still be a valuable B2B lead acquisition channel. Share valuable content, participate in industry conversations, and use relevant hashtags to increase your visibility.
Email Marketing Campaigns
Email marketing remains an effective approach in B2B lead acquisition. It can nurture leads through the sales funnel and convert them into loyal customers when executed effectively.
Begin by dividing your email list into segments based on criteria such as industry, job role, or previous interactions with your brand. You can tailor your email to each segment's needs or pain points; the more relevant your content, the higher the chances of engagement and lead conversion.
Craft concise, engaging, and relevant email content that communicates your value and includes compelling calls to action (CTAs) that prompt recipients to take action. Also, ensure you personalize each email content to address recipients by name and tailor the message to their interests or needs. Personalization goes a long way in capturing the attention of potential leads.
Also, ensure your emails are mobile-friendly, as many professionals check their emails on smartphones. A responsive design ensures your message looks good and functions well on all devices.
Webinars and Events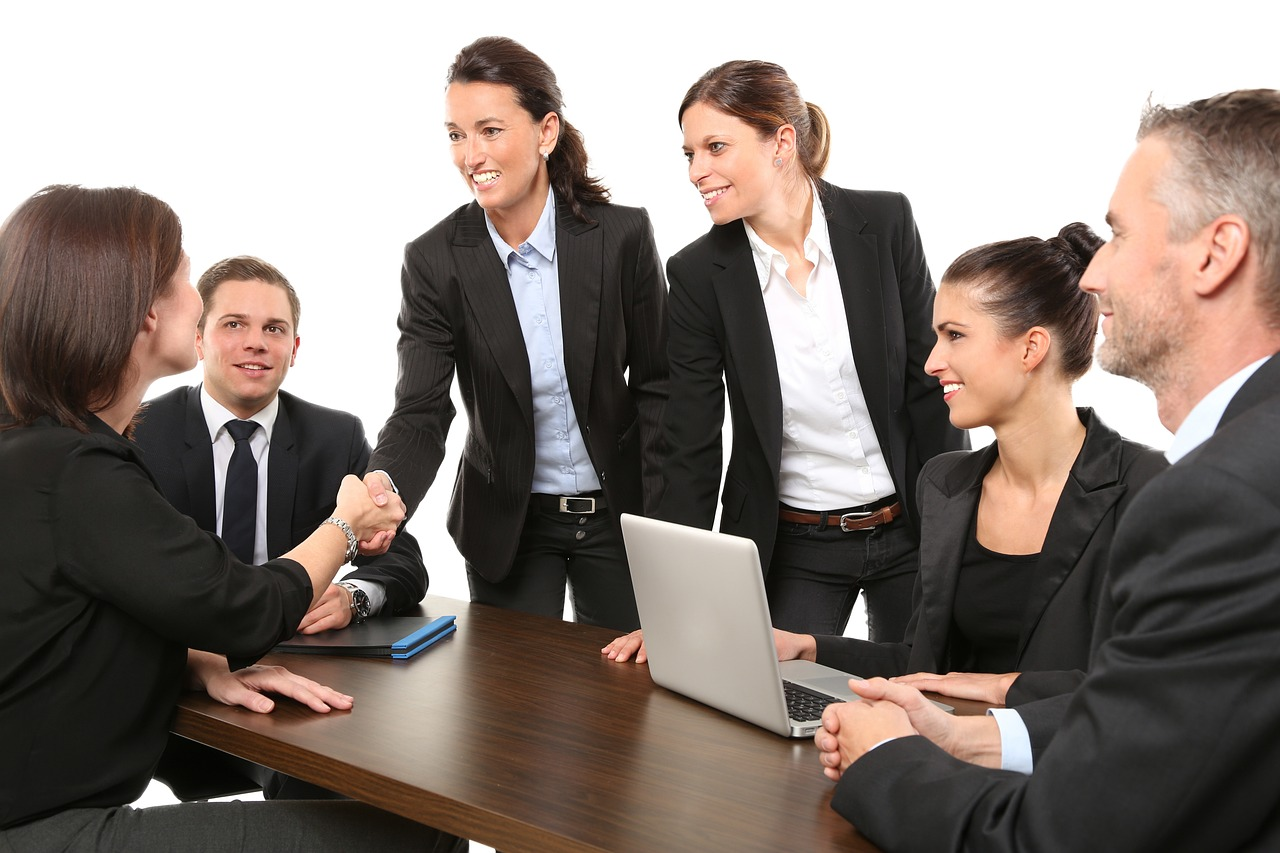 Image source: Pixabay.com
Webinars and industry events provide valuable opportunities for B2B lead acquisition and engagement. It is an effective approach to connect with other businesses within your industry or niche. Therefore, to attract quality B2B leads, consider organizing periodic webinars and events around your industry or niche. Choose webinar subjects relevant to your target audience's interests and pain points.
Encourage participants to register in advance for the webinar. During the webinar, engage with attendees through Q&A sessions, polls, and chat. Encourage active participation and interaction to make the session more valuable. You should follow up with attendees by sending them a thank-you email after the webinar or event and provide additional resources or offers that can nurture their interest.
Besides the ones you organize, you should also endeavor to attend other organized events in your industry or niche. Research and identify industry events, conferences, and trade shows that align with your target market, audience, and goals. Choose events where you can network with potential leads. If possible, secure a booth or presentation slot at the event. These opportunities provide a platform to showcase your expertise and engage with attendees.
Marketing Automation
Leverage technology through automation tools for streamlining your B2B lead acquisition and nurturing processes. Begin by choosing a marketing automation platform that suits your needs and ensure that your chosen marketing automation tool integrates seamlessly with your CRM system. These tools help automate marketing tasks, from email campaigns to lead tracking. They can also be used for:
Drip Campaigns: Set up drip email campaigns that deliver pre-scheduled emails to leads over time. These campaigns can provide educational content, showcase product features, or address common objections.
Personalization: Use automation to personalize emails and content based on lead behavior and preferences. Tailored content is more likely to engage and convert prospects.
Lead Segmentation: Automatically segment leads based on their interactions and behaviors. You can then distribute highly relevant and high-quality material to each group.
Lead Scoring: Create a lead scoring system that assigns values to leads based on their behaviors and involvement. Higher-scoring leads are more likely to be sales-ready.
Lead Qualification: Define clear criteria for lead qualification. This helps your sales team prioritize leads and focus on those most likely to convert.
Marketing automation software ensures that your leads receive timely and relevant information while saving you time and money. Increase the quality of your leads and the efficiency of your B2B lead acquisition strategy by incorporating automation into your lead generation process.
Challenges and Pitfalls
Even in successful B2B lead generation campaigns, challenges and pitfalls can arise. Some common mistakes in B2B lead acquisition include:
Lack of Targeting: Failure to establish a specific target audience might result in lost efforts and unproductive lead generation.
Solution: Continuously refine your target audience criteria based on data and feedback. Ensure your efforts are directed toward high-quality leads.
Neglecting Lead Nurturing: Overemphasizing lead generation without a corresponding focus on lead nurturing can result in missed opportunities.
Solution: An effective approach solution is to strike a good balance between lead generation and lead nurturing. Provide valuable content at every stage of the buyer's journey.
Ignoring Data and Analytics: Neglecting to analyze data and track key metrics can lead to uninformed decisions and inefficiencies.
Solution: Make data-driven decisions by regularly analyzing performance metrics. Use insights to adjust your strategies for better results.
Conclusion
Effective B2B lead acquisition is a multifaceted process that demands a strategic, personalized, and relationship-oriented approach. Understanding the unique dynamics of the B2B environment is essential, as it involves engaging with other businesses or organizations rather than individual consumers. This article has provided an overview of B2B lead acquisition, highlighting the critical strategies and tactics that can drive success in this domain.
The key B2B lead acquisition strategies include research and analysis, content marketing, SEO and online presence, social media engagement, email marketing, webinars and events, and marketing automation. We have also explored some common pitfalls in B2B lead acquisition, including lack of targeting, neglecting lead nurturing, and ignoring data and analytics.
Mastering these B2B lead acquisition strategies and adapting to the evolving business environment is essential for sustainable growth and success. By consistently identifying and engaging with the right prospects, businesses can expand their customer base, increase revenue, build brand reputation, drive innovation, enhance market position, and boost ROI. Effective B2B lead acquisition is not just a strategy; it's a pathway to long-term business prosperity.
Related Posts
Image source: Pixabay.com In today's highly competitive and rapidly evolving digital marketplace, the quest for successful online marketing has become paramount for businesses seeking to thrive and...
Image source: Pixabay.com Open houses have remained a venerable tradition in real estate. As a pivotal tool for building connections, these events hold significant importance in real estate as they...